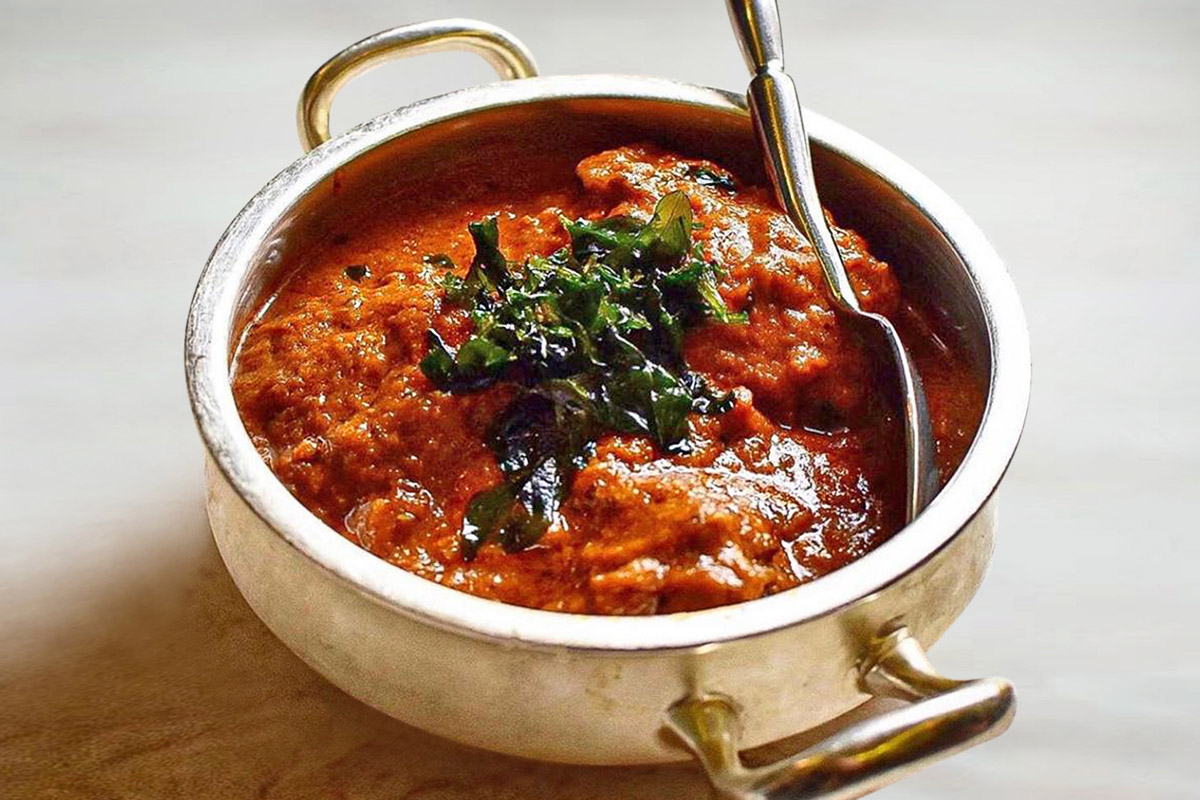 Recipe Of The Week | Chicken Tikka Masala | Chef Rohit Ghai
Michelin star Chef Rohit Ghai shares the recipe on how to make this scrumptious Chicken Tikka Masala.
Ingredients:
8 chicken thighs (boneless and remove the skin)
150gm yogurt
20gm Kashmiri red chilli powder
1tbsp ginger paste
1tbsp garlic paste
1tbsp mustard oil
1sp Kasoori methi powder
Salt to taste
1tbsp lime juice
1/2tsp garam masala
For sauce
70-100gm Rape seed oil
50gm butter
250gm onion, chopped
1tbsp garlic, chopped
1tbsp ginger, chopped
1tsp garam masala
1tsp cumin powder
4-5 green chillies, chopped
1tsp coriander
400gm tomato puree
2tsp Kashmiri chilli powder
1 tsp ground red chilli powder
Salt to taste
150gm double cream
1tbsp honey
Water as needed
2tbsp coriander, chopped for garnish
1tbsp dry crushed Kasoori methi
Method
First of all marinate the chicken thigh with the ginger, garlic paste, salt and lime juice then set aside.
Now make a second marinate with yogurt, Kashmiri chilli powder, garam masala, salt, Kasoori methi and mustard oil.
Pour over the chicken and generously rub each piece in the marinate.
Keep the chicken marinated for a minimum of 3-4 hours in the refrigerator.
Then grill the marinated chicken in the tandoor or in an oven at 200c for 15-20 minutes until it's cooked thoroughly.
For Sauce
Heat oil in a pan, fry the onions until golden brown.
Add chopped garlic and ginger and cook for 1 minute until it becomes fragrant. Then add powder spices and cook for 4-5 minutes, while stirring occasionally.
Pour in the tomato puree. Let it simmer for about 10-15minutes, stirring occasionally until the sauce thickens and becomes a deep brown red colour.
Add the cream and honey, stir the sauce frequently. Add the cooked chicken tikka pieces and cook for an additional 8-10 minutes until the sauce is thick and bubbling. (Adding the cooked meat into the sauce will help it absorb all the flavours and give it maximum flavour.)
Pour in the water to thin out the sauce if needed.
Finish with butter and Kasoori methi. Garnish with fresh chopped coriander (and fried fresh fenugreek leaves if available.)
Chef: @chefrohitghai
Restaurant: @kutirchelsea