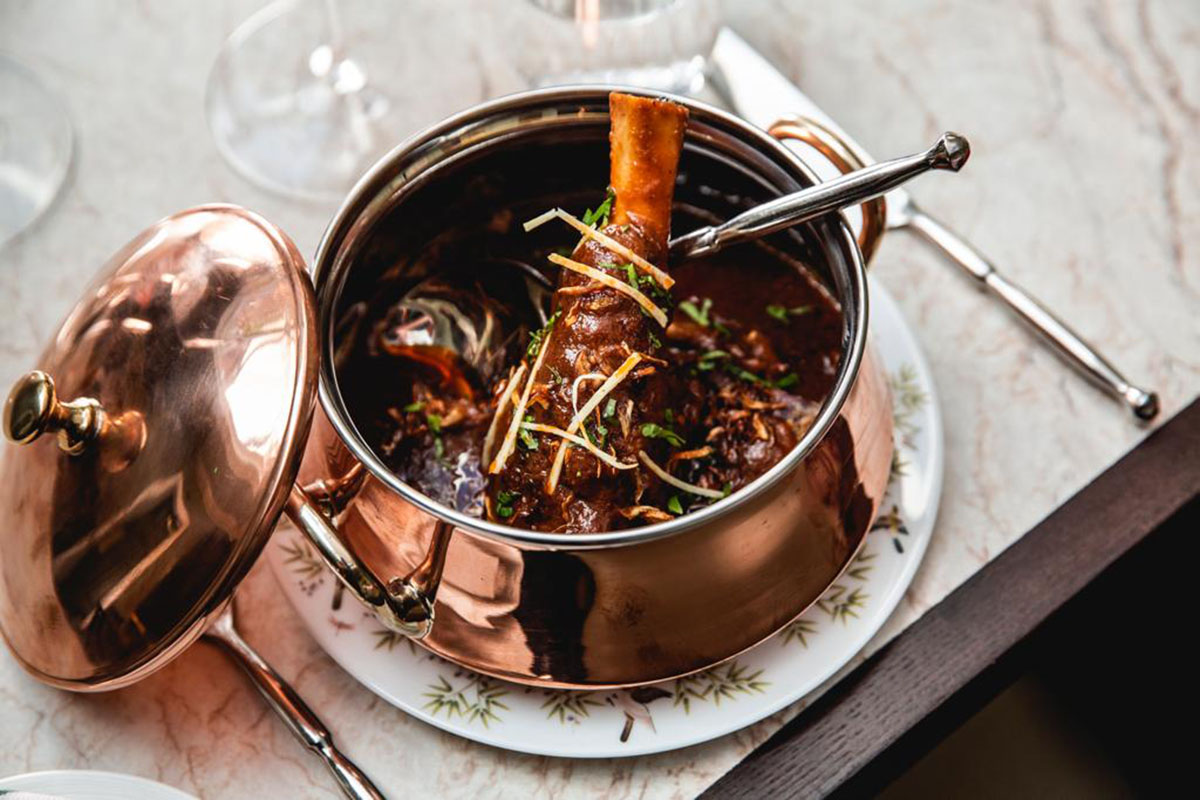 Recipe Of The Week | Laal Maas | Chef Rohit Ghai
Michelin star Chef Rohit Ghai shares the recipe on how to make his Rajasthani Laal Maas curry
Ingredients
150g ghee or cooking oil
2 bay leaves
5 pods Black cardamom
6 cloves
2 medium whole cinnamon sticks
450g onion finely sliced
100g tomato puree
6 lamb shanks
100g yoghurt
2 tbsp Mathania chilli powder or Kashmiri chilli powder
1/2 tsp turmeric powder
4-6 garlic cloves chopped
Salt to taste
1 tsp garam masala powder
1 tbsp coriander powder
1 tbsp garlic and ginger paste
1 piece of live charcoal
To garnish
1 tsp fresh coriander chopped
1 tbsp julienned ginger
Method
Add bay leaves, cardamom and ghee to a deep pan over a high heat.
Add onions and cook until golden brown.
Add lamb shanks and sprinkle salt on it, searing evenly on both sides.
Add 1/2 tbsp garlic and ginger paste and cook for 3-4 minutes.
Add chilli powder and stir.
In a mixing bowl, combine yoghurt, turmeric powder, coriander powder and rest of garlic and ginger paste.
Add this mix and tomato puree to the lamb shanks, covering completely.
Cover with a lid, and let simmer for 90 mins on low heat until meat comes off the bone.
Remove from flame and allow shanks to cool in the liquid. Remove shanks using tongs and strain the liquid into another pot.
Cook strained liquid for 10 mins or until reduced and salt to taste.
To finish add shanks back in, cover and simmer for further 15 mins. Sprinkle with garam masala powder and chopped coriander.
Separately, brown 1 tbsp of ghee and chopped garlic.
Combine with lamb shanks.
Place a piece of live charcoal in a katori and place this in the curry pot, then add 1 tbsp ghee, cloves and then cover.
Allow the smoke to infuse for 3 minutes.
Remove the charcoal.
Serve hot and garnish with fresh coriander and julienne ginger.