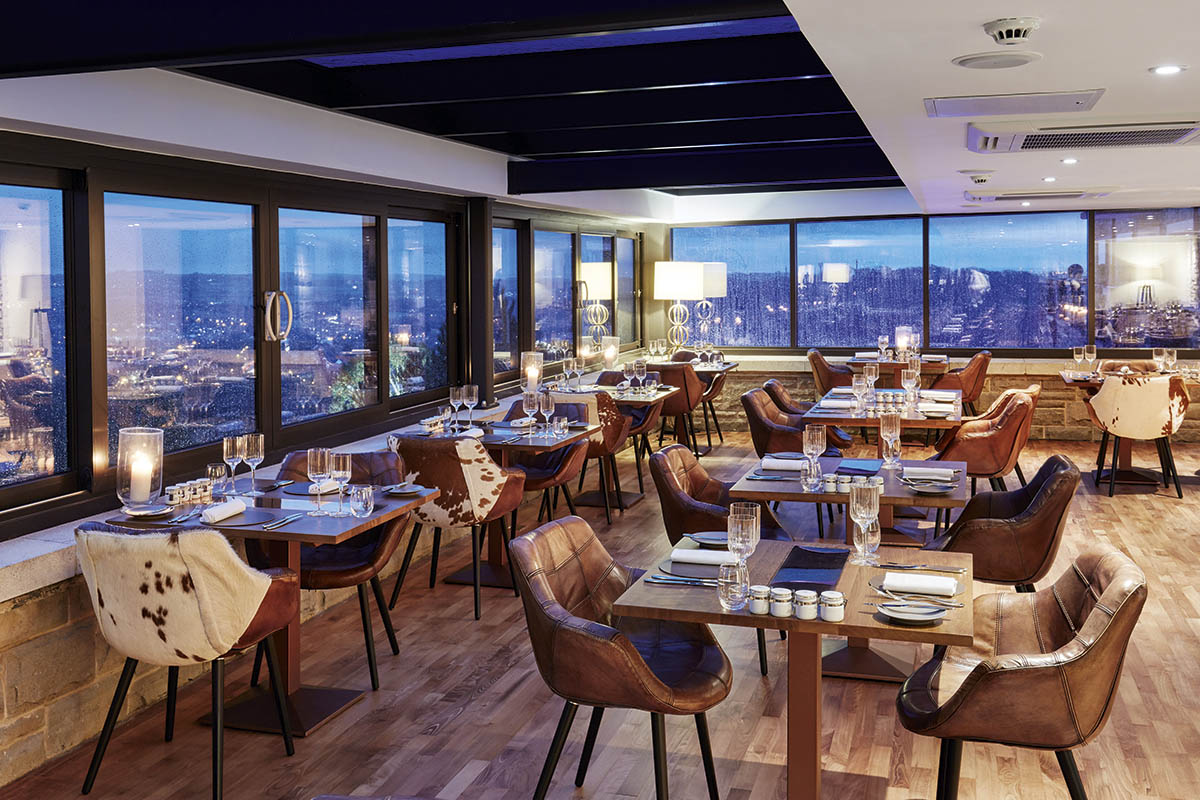 Majestically poised on its very own hilltop pedestal
The Celtic Manor Resort is an iconic five star establishment, surrounded by 2,000 acres of picturesque greenery and woodlands nestled within the quaint Usk Valley, Wales. Each collection of rooms impresses with classy furnishings and rich colours, creating a welcoming and cosy ambience. Some rooms in the Signature collection boast idyllic views of the world-class golf course, which hosted the 2010 Ryder Cup.
Breakfast is a treat at the resort, at the sophisticated Olive Tree & Garden Room, featuring a fulfilling and magnanimous buffet spread. Enjoy serene views of the Coldra Woods from the glass-walled terrace of Steak On Six, whilst savouring some of the finest steak you'll ever try, in plush surroundings. With an array of fine dining restaurants to choose from, you'll be spoilt for choice.
Unwind at the award winning Forum Spa, by taking a dip in the vast pool, relax in the huge Jacuzzi or treat yourself to one of their range of treatments with your beau. From its grand Ballroom to its more intimate Hunter Lodges and Manor House, there is a perfect venue for every capacity of weddings, guaranteed to wow your guests. The Celtic Manor specialises in Asian weddings, due to its flexibility and vast range of facilities, along with brilliant coordination and Asian/global cuisine catering services.