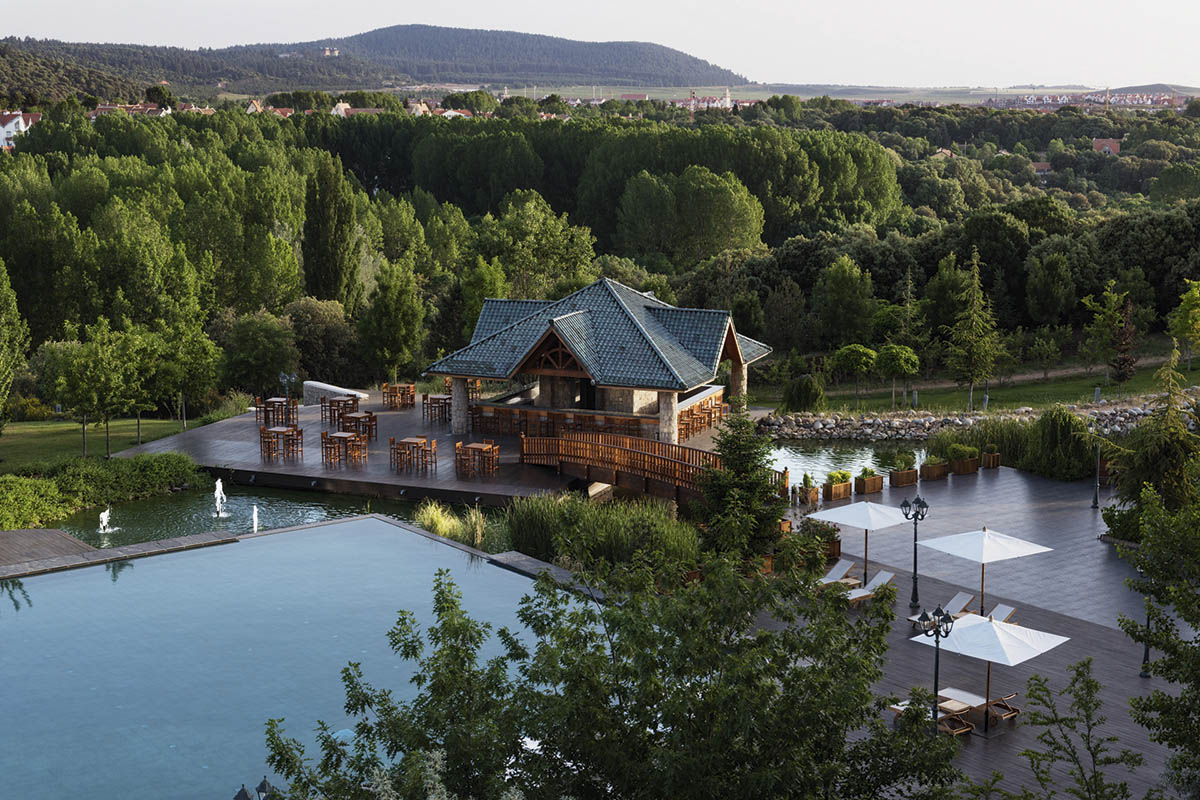 There's so much more to Morocco when you venture into the mountains…
Think Morocco and the hustle and bustle of the souks of Marrakech, or sipping mint tea on a lazy afternoon in your riad are the visions that will spring to mind, but there is another side to this Arabian escape that is full of even greater delights: the awe-inspiring Atlas mountains. With its cooler climate and outstanding beauty, the region offers a slice of paradise and all the luxuries you could dream of in a breath-taking landscape setting you'll never forget.
Nestled in the middle of the mountain range near Ifrane National Park, between Fez and Meknes, you'll find one of the country's most magical hideaways; the five star hotel Michlifen Resort & Golf Hotel. Its contemporary design is based on an alpine chalet, reflecting its highland location. Michlifen means 'snowflake' and in the colder months the area is covered in fresh white snow, turning it into a winter wonderland, while in the hot summer months it maintains a cool mountain climate. The National Park nearby is known as a 'Little Switzerland' which is no surprise as it is a sight to behold, with its natural beauty and features such as lakes and wetlands, as well as being the home of traditional Berber villa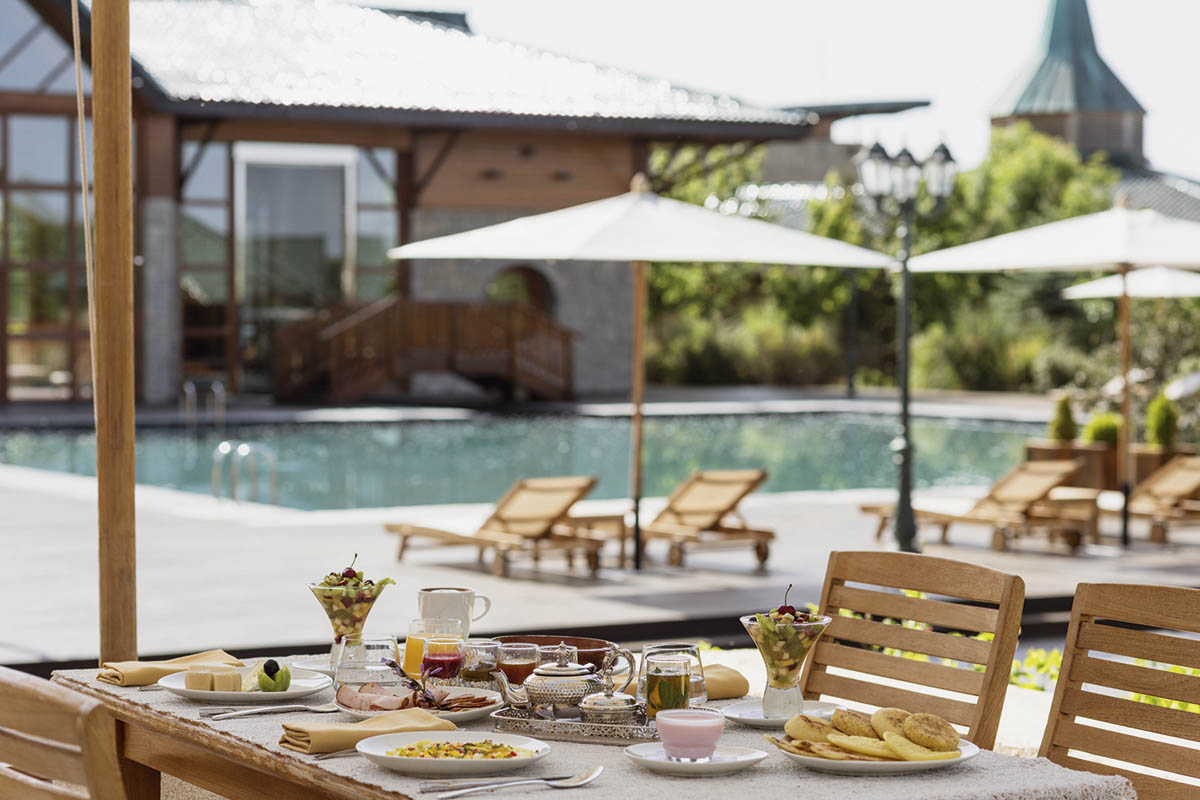 Mountain Escape
Your experience is one of luxury from the moment you step inside the hotel, which is characterised by its own signature style of grand interiors. Expect cowhide rugs, Ralph Lauren furnishings, sculptures and real fireplaces to heighten the romance. Communal areas include a spacious reception and vast whisky bar which looks authentic enough to feel like you're in Scotland. From here there is an impressive terrace from which to admire the endless views. The hotel also boasts picture perfect gardens filled with fairytale flowers and if you're lucky, you may even spy a peacock.
Pampering Perfection
Regarded throughout the region as home of the best spa in Morocco, your honeymoon itinerary must involve spending quality time together there. Indulge in an Arabian nights inspired steam in the hotels regal hammam which is infused with the sights and smells of real rose petals, lie back and relax as the therapists perform a sumptuous facial using honey and argan oil and take a long dip in the resort's fabulous pool.
Accommodation
For the ultimate honeymoon suite book one of the resort's two Exceptional Suites, which are duplex apartments located on the top floor, giving you impressive views of Ifrane National Park, forests and mountains. In keeping with the chalet style, all rooms have wood-panelled walls and you'll find all the gadgets and amenities you need.
Dining
Every meal here is a VIP experience where food, service and design are exquisite. L'Oriental harnesses an Arabic-Andalusian charm. Here you can feast on Middle-Eastern cuisine like slowly marinated meats flavoured with fresh spices like cardamom, saffron, cinnamon and sumac.
Around the area
You can easily spend a week here appreciating the mountain location and all it has to offer. Or for a change of atmosphere, take a day trip to the labyrinths of Fez, where all your senses will fall under the spell of an authentic Moroccan experience, adding another layer to a holiday that with leave you with a lifetime of memories.
Michlifen Resort & Golf
www.michlifen.com