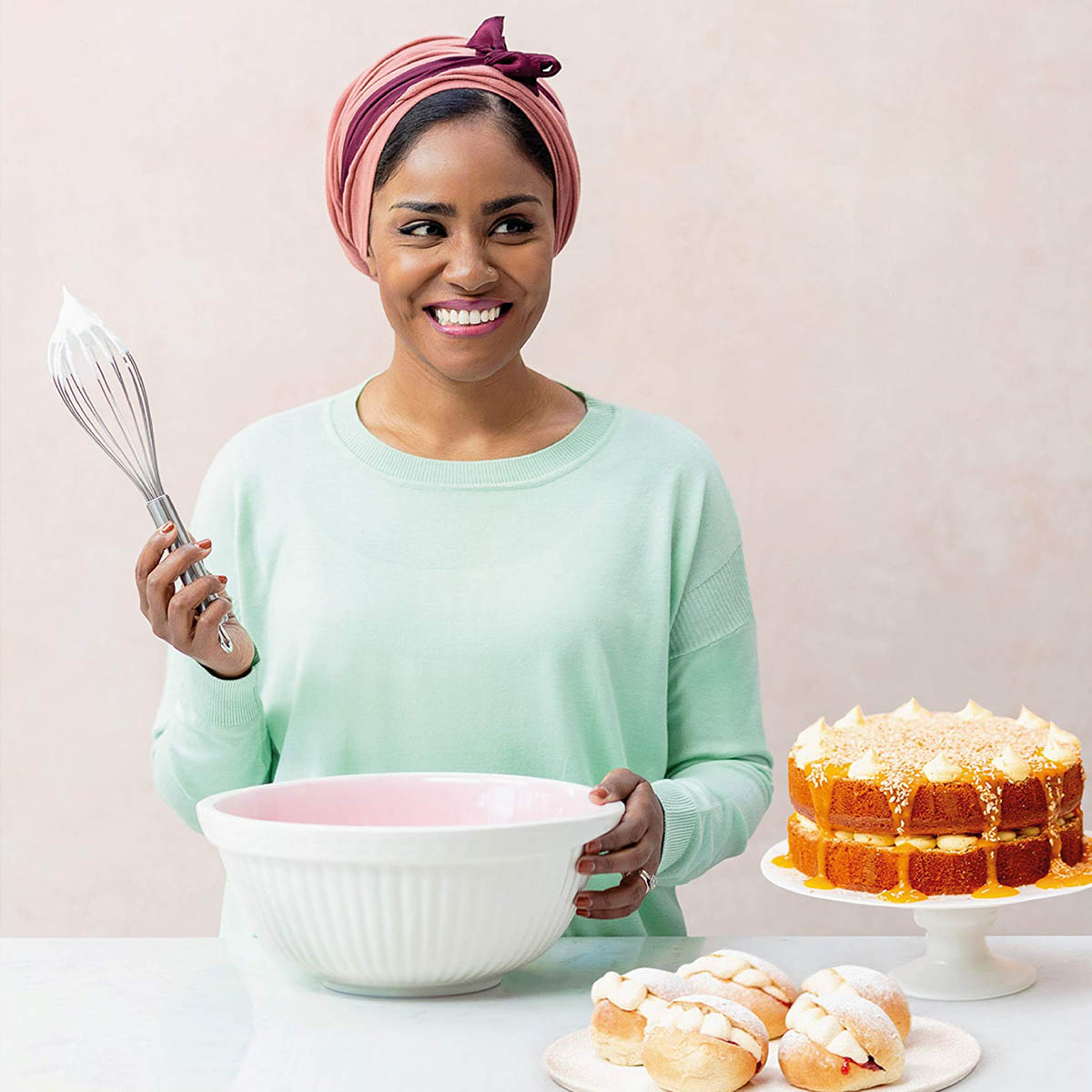 From Baking To Inner Strength
Two new books and a new series, Nadiya Hussain has certainly kept busy
Quarantine has certainly remained a busy time for Nadiya Hussain. Having released four previous cookbooks, the winner of the sixth series of Bake Off is now releasing her first-ever cookbook.
Explaining the premise of her bakes Nadiya states, 'finally writing a book that's just about baking is really exciting… it's a book dedicated to some of the bakes I really, really love." Wonder how easy the recipes come to her? She swiftly answers, 'I could've written and written and written… There could be volumes, which isn't a bad thing entirely, I suppose."
Also fronting her show, 'Nadiya Bakes' airing on BBC Two shows the baker creating classic dishes but with modern twists. During filming, precautions were taken, and the star didn't have contact with anyone apart from the camera crew for two weeks. '"It was lovely, because to be working felt so invigorating, but it was weird, because we were social distancing and everyone had masks on', she said.
Finally, alongside all of this, she has an exciting new picture book on the way. Announcing it on her Instagram Nadiya's new book is called 'Today I'm Strong' and is a children's picture book focused on finding your inner strength and coping with bullying.
We can't wait to see what else Nadiya has up her sleeve but in the meantime, we certainly have enough material to remain occupied. From baking to inner strength; Nadiya has us covered.