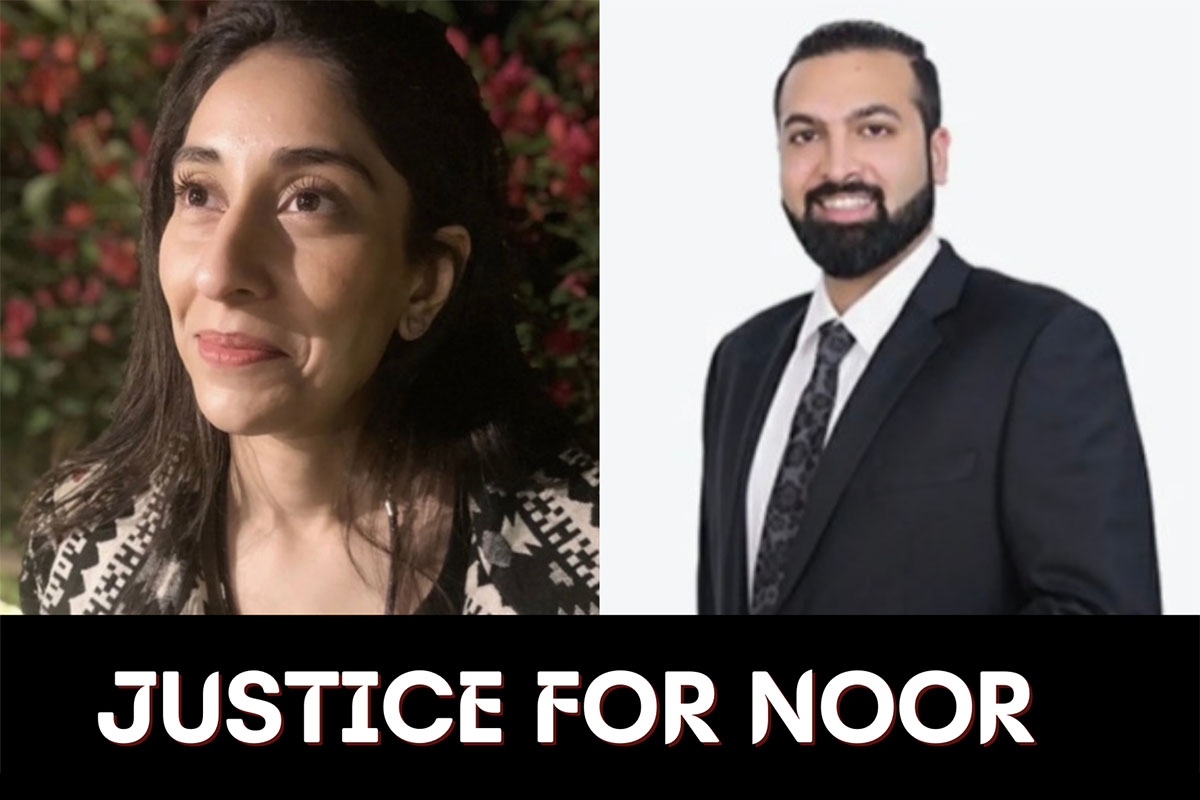 Outcry Over Beheading Of Former Ambassador's Daughter In Pakistan
Despite firefighters and volunteers working tirelessly to contain raging wildfires – death rates and damage is expected to get worse
The "barbaric" murder of Noor Mukaddam, the daughter of a former ambassador has triggered outrage across Pakistan and raised questions over the safety and security of women in the country.
The murder reignited a debate on violence against women as thousands of people took to social media to demand justice, recalling other femicide victims whose deaths sparked less controversy, including at least two killed in the recent past.
TRT World reported that Mukaddam, 27, was found murdered in a house in an upscale neighbourhood in Pakistan's capital Islamabad on July 20. Police, however, arrested a suspect, Zahir Jaffer, a friend of the victim, at the scene later that day.
Jaffer was questioned thoroughly and after a five-day physical remand, admitted to the torture and murder.
Reports indicated Noor's life could have been saved. "There were more people present who had witnessed Noor Mukadam being dragged by him. Zahir Jaffer had tortured Noor consistently for three hours," sources revealed the terrorising findings of the murder case.
The Pakistani court have sent the parents of the suspect and two security guards to jail for assistance in crime, hiding evidence, tampering with evidence in order to save the accused.
Jaffer is still being detained and awaits a trial.
Justice for Noor
The victim's father, Shaukat Mukaddam, has served as Pakistan's ambassador to South Korea and Kazakhstan.
Reports revealed the shocking details of the scene, showing signs of torture and stabs to the victim.
"Another day. Another woman brutally killed. Another hashtag. Another trauma. Another (likely) unsolved case. Another trigger. Another fear fest," Meesha Shafi, a Pakistani actress and singer, wrote on Twitter after Mukaddam's death.
Her death has also renewed calls for police and politicians to prioritize pursuing justice for victims like Mukaddam, notably by strengthening the country's limited domestic violence laws, the first of which was passed in 2013.
"Noor's horrific murder is a test for a system that too easily bends to power and influence," columnist Fatima Bhutto, the niece and granddaughter of two former Pakistani prime ministers, wrote on Twitter.
"But it must also be a test for us — imagine the number of men who inflict such brutality on women every day without being seen, without being noticed, because the victims are poor & unknown."
Despite the uproar over the killing, journalist Arifa Noor, writing in Dawn, said she doubted that any major overhaul of police work and other protections for women would follow.
Already, she said, there are questions about whether police collected sufficient evidence from the crime scene, which would be crucial in any subsequent trial.
"Individual cases can put state organisations under pressure and be seen as 'test cases' or 'watershed moments' but they may not prove sufficient to change the unspoken function of the police and how it is expected to perform — even in urban centres," she wrote.
Whilst Noor's murderer may be facing a lifetime sentence, justice seems far from reached.
Will there ever be real justice for the countless murders of females from South-Asian countries and backgrounds?
Our deepest condolences and thoughts are with the victim and her family.