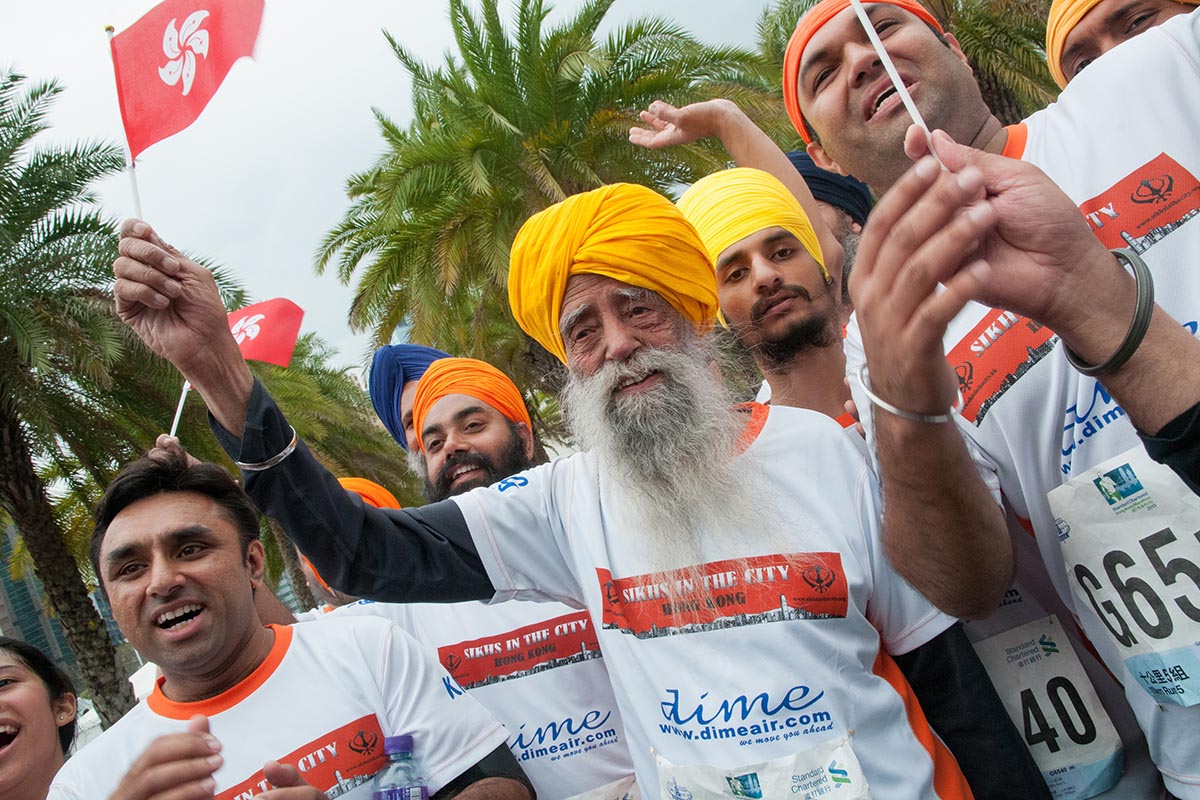 Fauja now 109, no longer runs but still holds the title for the oldest marathon runner
The world's oldest marathon runner breaks another record

Sikh Superhero Fauja Singh immortalised in children's book
When it comes to role models in sport, no one is more admirable than Fauja Singh. The oldest marathon runner in the world and Ilford based long-distance sportsman didn't take up running until he reached the grand age of 89. He ran his first marathon when he turned 90 and continued to run them until he reached 100. Now, his incredible life will be remembered forever thanks to a new children's book published this week.
Author Simran Jeet Singh tells his 'true story' in Fauja Singh Keeps Running, published by Penguin Random House. It's the first children's book in the UK to be published by a major publisher that centres on a Sikh story.
Fauja's story is an inspiring one of perseverance that challenges assumptions about racism, ageism, and disability. Affectionately known as the 'Turbanned Tornado', his story also shows children an alternative version of what it means to be a superhero.
Fauja has run the 26-mile race in London, Toronto, and Hong Kong, with a personal best time of 5 hours and 40 minutes. Now aged 109, although he no longer races, his legacy that has inspired Sikhs around the world will live on through new generations thanks to the picture book.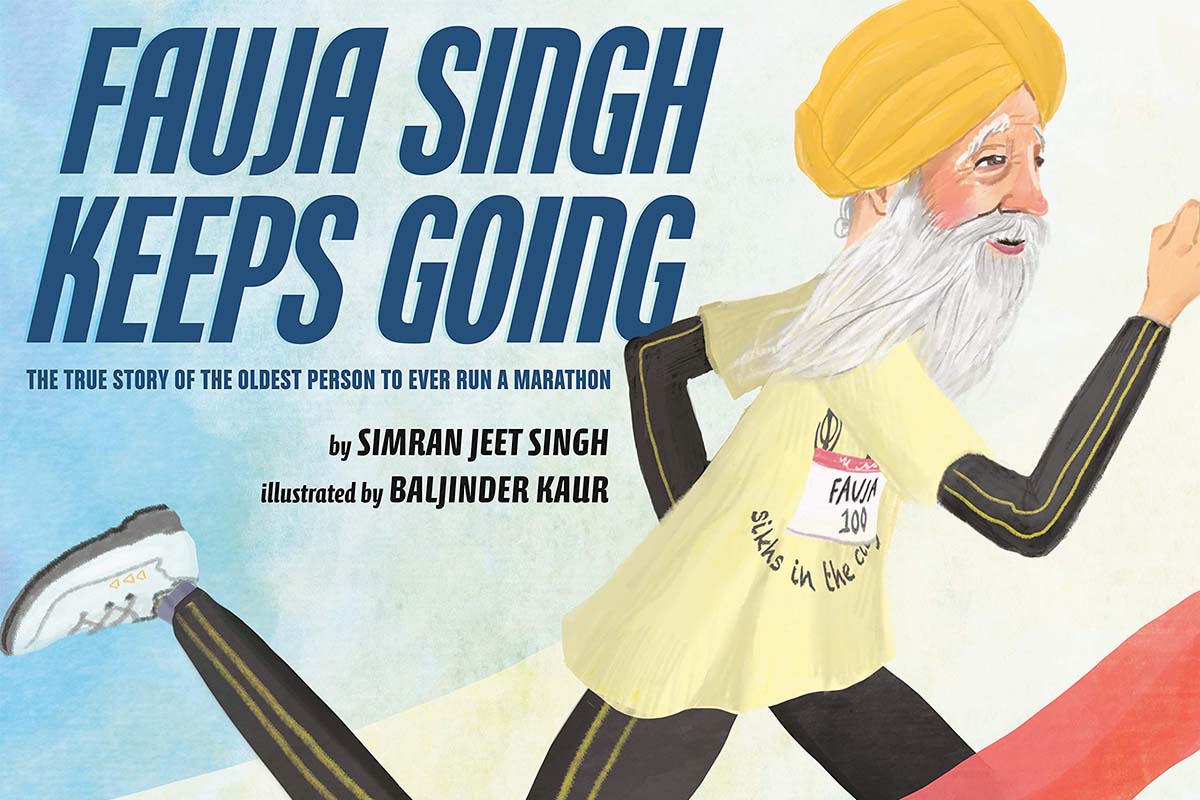 'Fauja Singh Keeps Going' is the first major children's book about a Sikh character
Simran believes it will also help 'humanise' how Sikhs are perceived. Growing up he said he never saw people that looked like him and he hopes the book will make Sikh children feel more included.
The story charts Fauja's life from its humble beginnings in the Punjab to moving to the UK in the 1980s. It opens with a special message from the centenarian that says: "I'm now 108 years old, which means I'm probably more than 100 years older than you. Can you believe that?" He then goes on to say: "And who knows? Maybe one day you can break my record for the oldest person to ever run a marathon. Nothing would make me happier!"
The book is filled with fun colourful illustrations by Baljinder Kaur that also capture important moments in Fauja's everyday life showing his Sikh faith, including a trip to the gurdwara, having his long hair combed and sitting down to a traditional Punjabi meal of dhal and parathas.
Fauja Singh Keeps Running by Simran Jeet Singh, published by Penguin Random House is out now