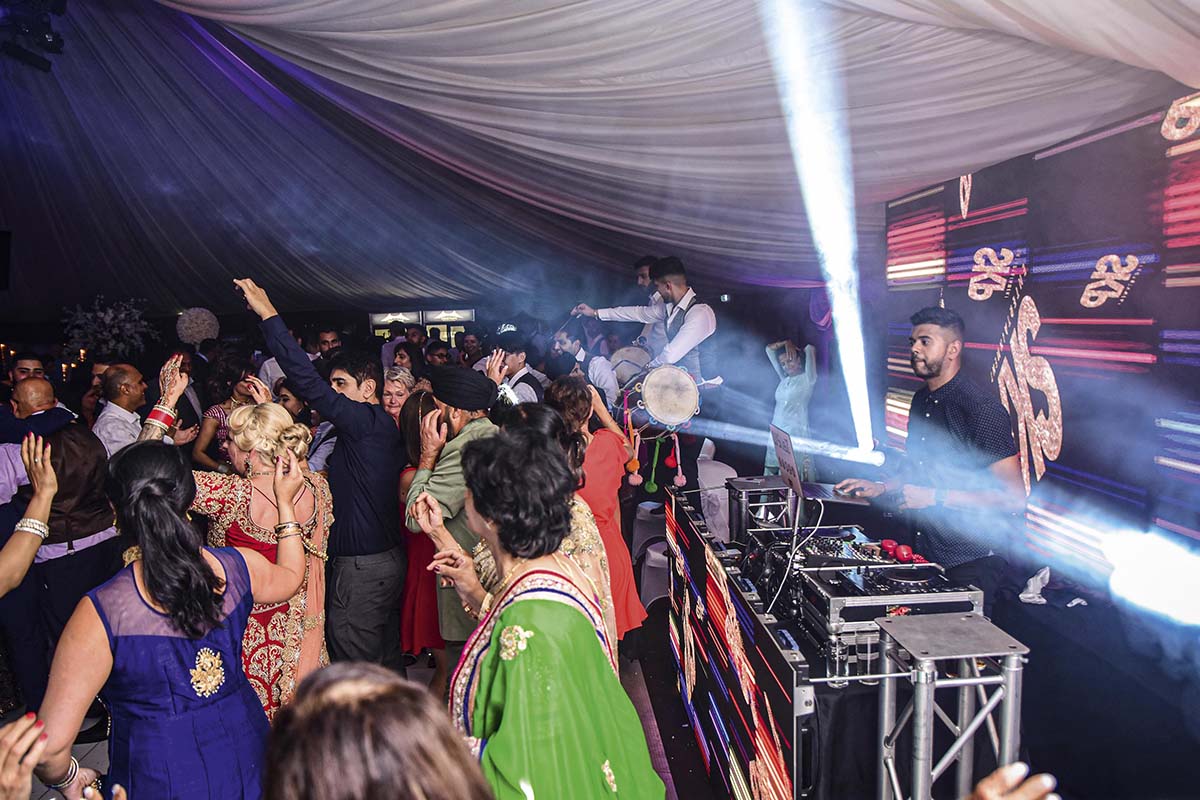 Kisstory favourite DJ Subz brings the fiesta to your festivities with SKP Entertainment
Atmosphere is everything. After your First Dance, the only way you'll entice your guests onto the dancefloor and keep them there is by having a DJ that knows how to get the party started and keep it going. Subesh Patel, Director of SKP Entertainment is the man for the job. For over a decade he's been DJing around the world as part of the Kisstory team, satisfying music fans at the legendary club nights organised by Kiss FM radio with his infectious sounds. He brings that same spirit and energy to weddings, giving couples the full DJ Subz experience.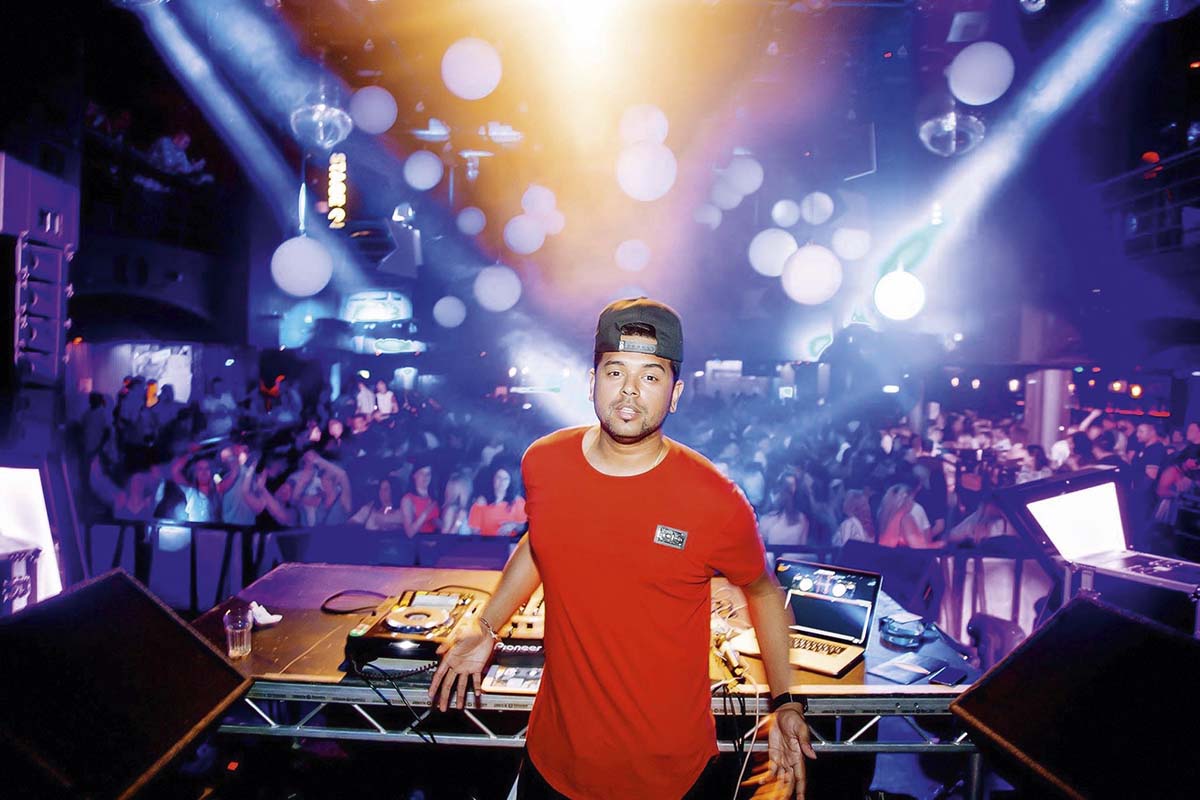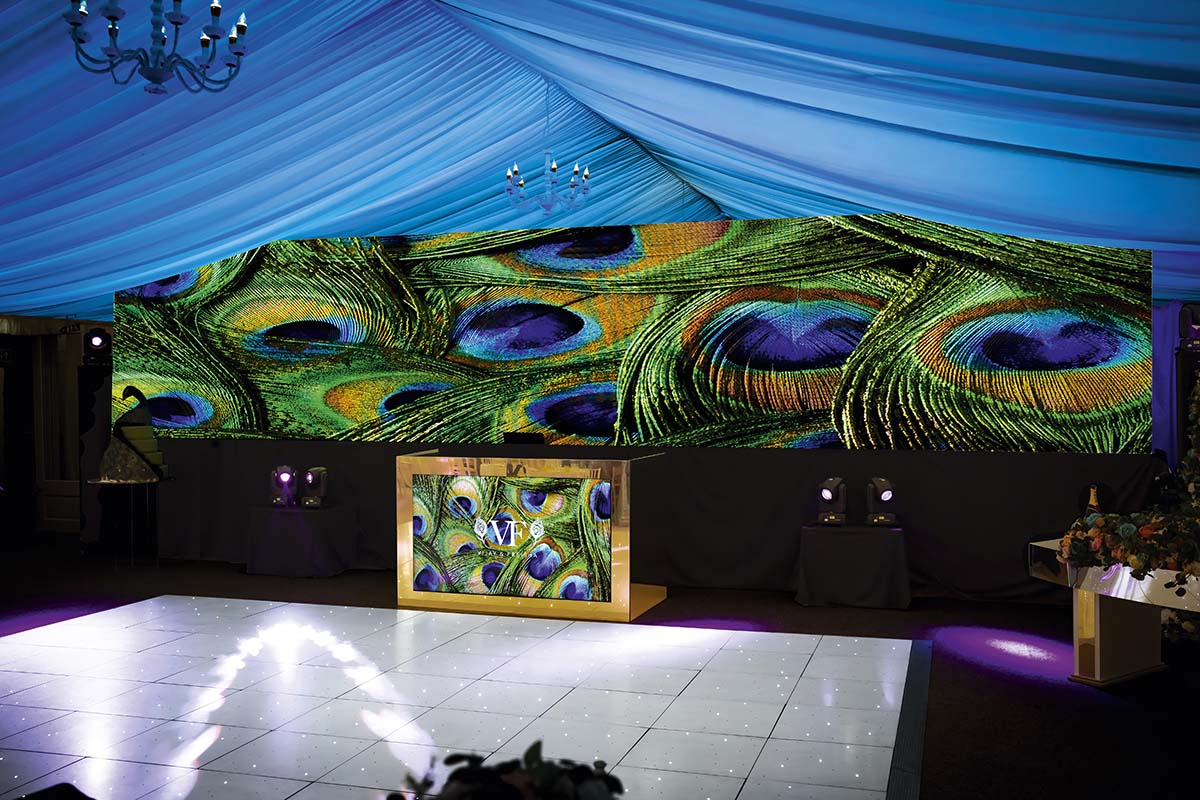 The SKP story
Subesh started DJing as DJ Subz in 2007 while at university in Bristol. Within four years he was performing at the most recognised clubs in the south west, supporting mainstream artists from the UK and US including Tyga, Ne Yo, J. Cole, Sean Paul and Wiz Khalifa. In 2012, Subesh was discovered by national radio station Kiss FM UK and he became the first DJ outside of the station to perform consistently across their Kisstory events seeing DJ Subz perform nationally and internationally, including in Toronto, Marrakesh, Sharm El Sheikh and Marbella.
SKP Entertainment is Subesh's company specialising in mobile DJ, sound, lighting and visual services worldwide, bringing the full party spirit to weddings wherever they're taking place. Playing traditional ethnic music, with a fusion of English flavours, both old school and new his impressive technical ability on the decks means that SKP Entertainment has the perfect recipe for making your wedding reception the most memorable it can be.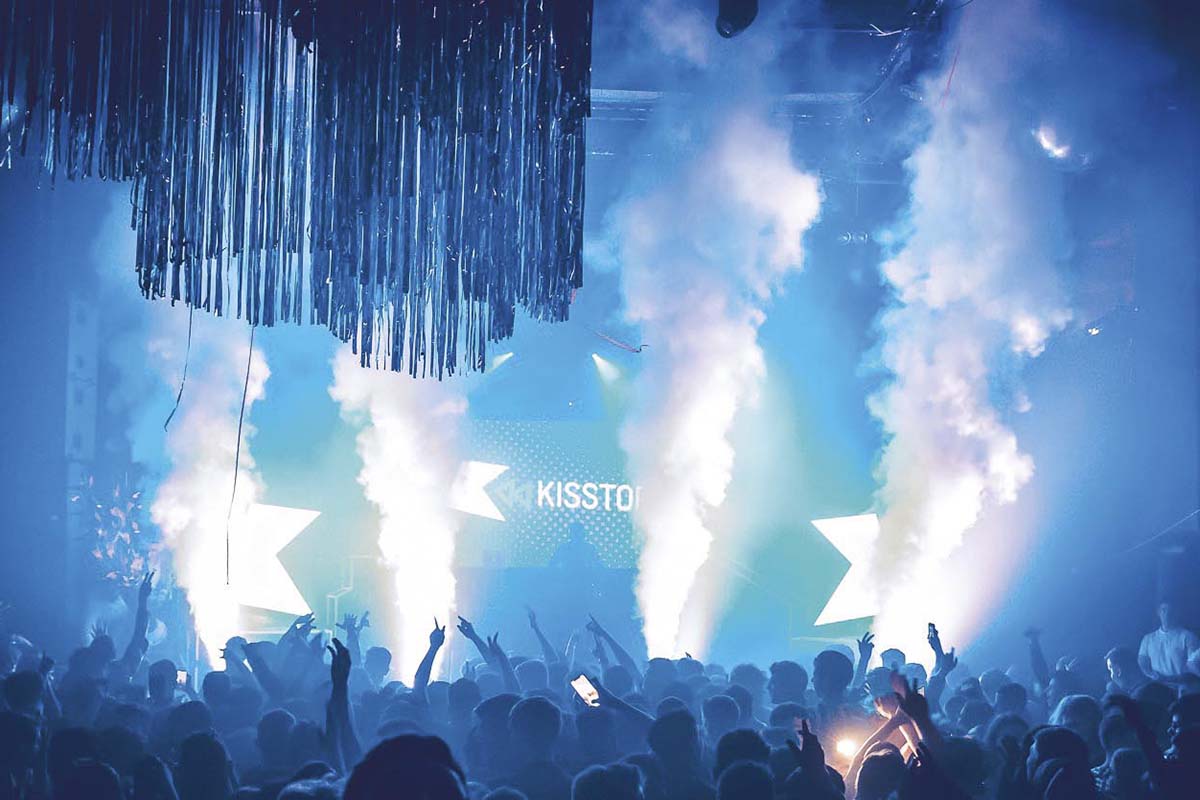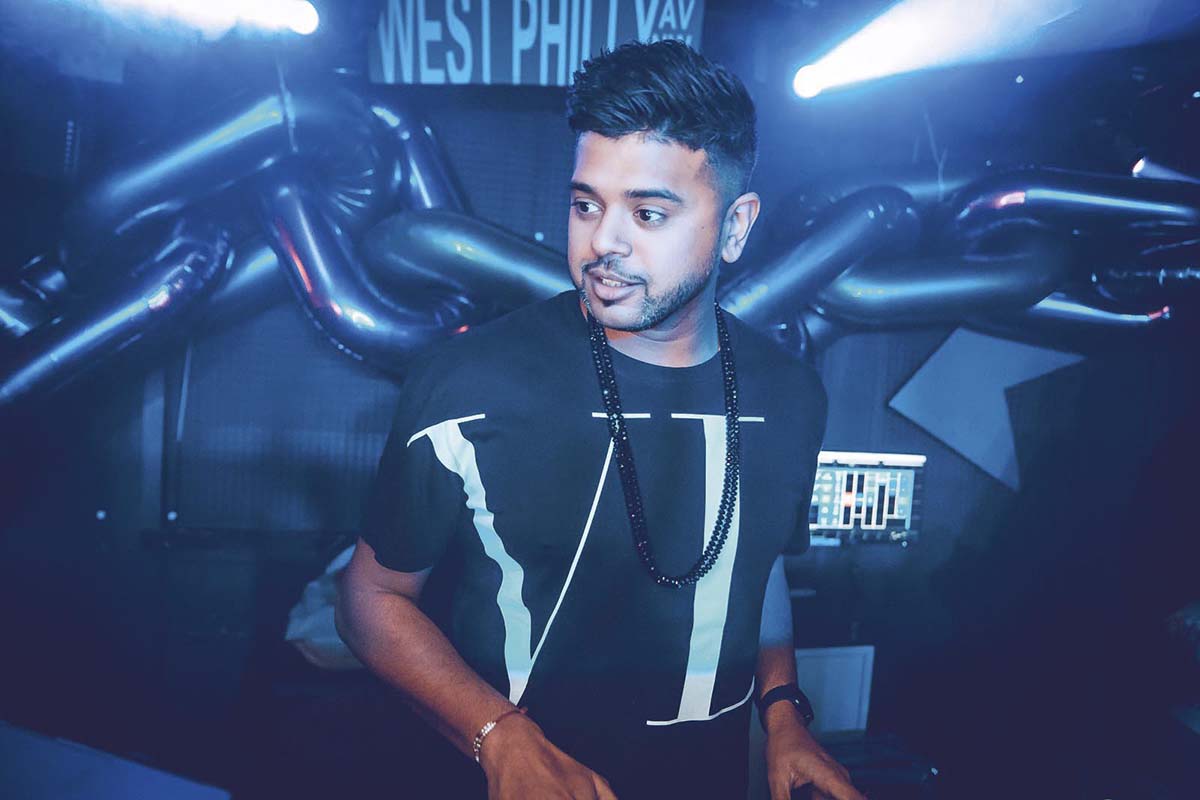 Global beats and good times
While some wedding DJs have their set playlists of the usual dancefloor fillers, Subesh knows when to drop the unexpected. Alongside Bollywood and bhangra beats your guests can be treated to Latin, Reggae Dancehall, Afro Beats, French Rap, and Mauritian Sega –  whatever vibe you're after, DJ Subz has got you covered. Subesh explains: "Being a resident DJ for Kisstory has given many benefits to SKP Entertainment, we've grown a great relationship with Kiss FM and performing at their events helps build our network and repertoire. The old school genres of R&B, hip hop, dance, garage, reggae and dancehall work hand-in-hand when mixing predominantly Bollywood & bhangra vibes, resulting in a busy dance floor all night long.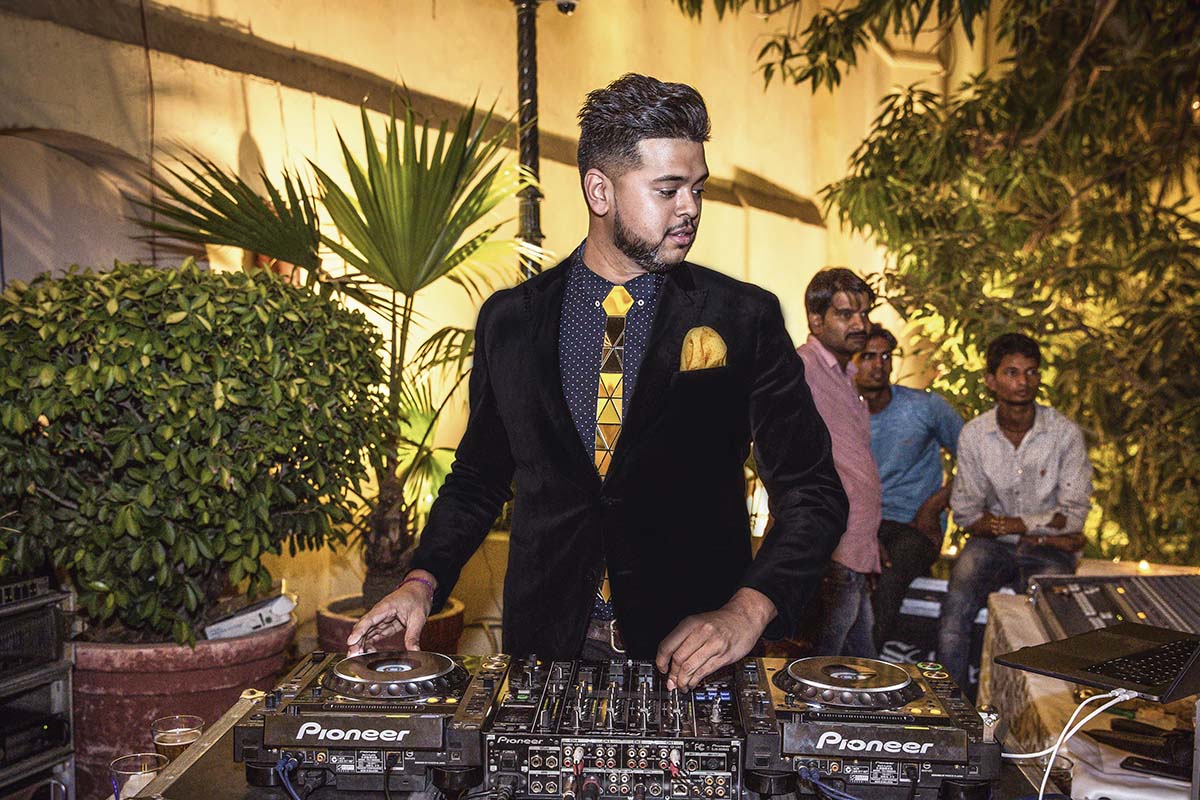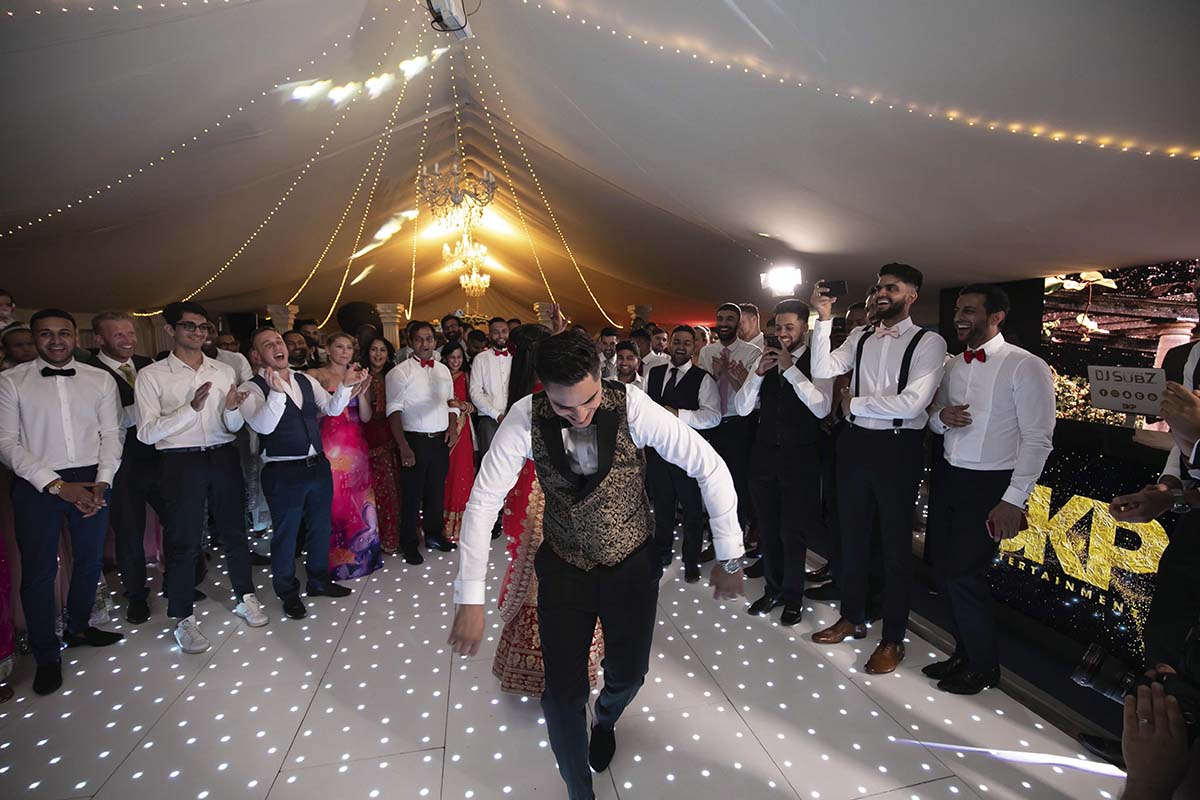 The SKP Experience
Whether your wedding takes place in a blank canvas venue that needs a PA system and AV brought in, or the basics are there, SKP provide a complete service bringing all the equipment that's needed for the best sound and visuals. They also arrange live music and performers whether you want a full bhangra band or a classical harpist they'll ensure your wedding entertainment is perfect for you.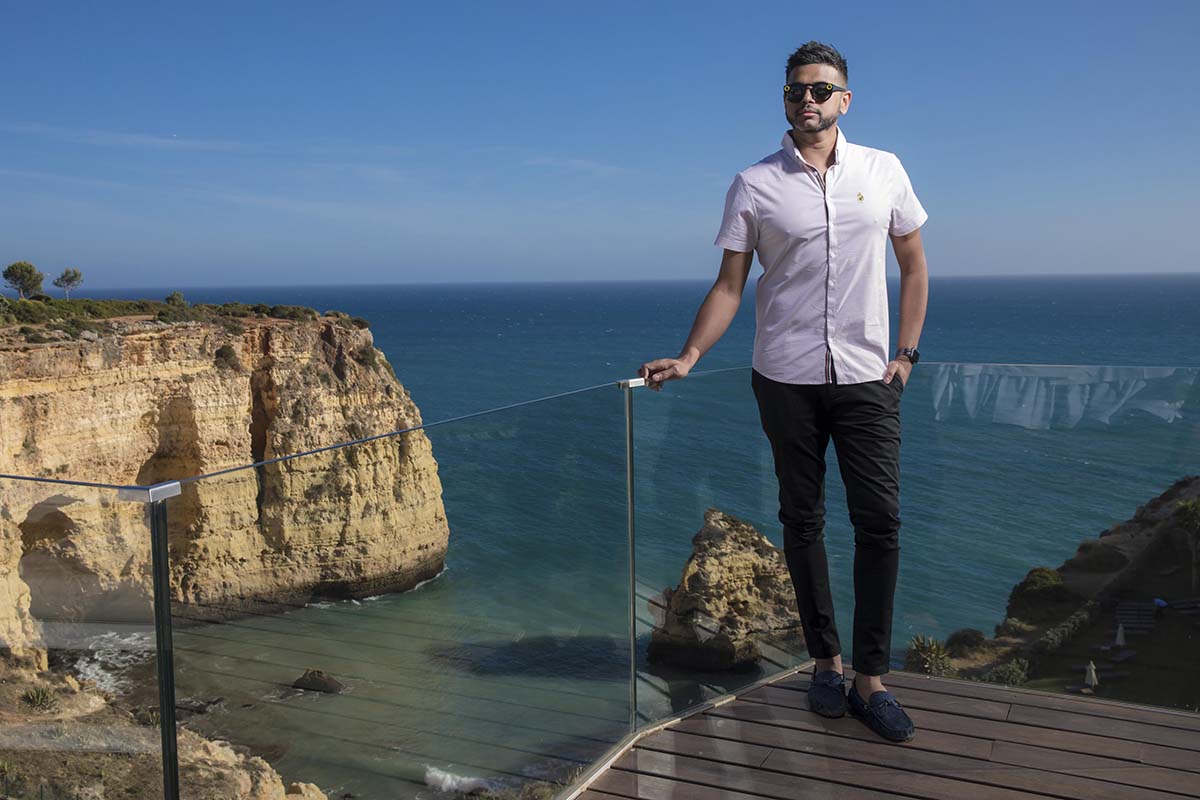 Destination Weddings
Weddings abroad are continuing to grow in popularity but it's not just the promise of guaranteed sunshine and luxury that appeals to couples, it's never been easier to have the same level of service as you would get in the UK because service providers like SKP Entertainment are fully-versed and experienced in understanding the needs of a destination wedding which is good news for couples as Subesh explains: "booking a DJ from the UK  ensures that your music tastes and requirements are adhered to which is one less stress, you can be sure your DJ will entertain your guests and they will have the time of their life. SKP Entertainment specialise in Bollywood and Bhangra, and create special fusions with English music, something which can't be compared to an overseas DJ."
It's not just the music that's taken care of. Subesh says: "At SKP Entertainment: we offer a full range of DJ and entertainment services. We source equipment suppliers directly from the respective country, liaise with the suppliers to make sure the right equipment is selected and that the pricing is not overcharged. Suppliers in foreign countries can take advantage and hike equipment costs up thinking the couple don't have any other contacts. We offer consultation to make sure our clients are being quoted fairly. We'll also help with event planning and timings and can book hosts and arrange for Dhol drummers and percussionists."
Destination Wedding locations SKP have been booked for include India (Mumbai, Goa, Jaipur), Thailand, Portugal, Tenerife, Turkey, and Mauritius and in 2022 they're already confirmed for weddings in Portugal, Turkey, Italy, Marbella and Mexico. Head to their website to watch videos of these stunning real weddings. Each one has been special for Subesh but he has a personal favourite: "Jaipur, India was really special. The rich Rajasthani culture, incredible architecture and views during the wedding events were something I'll never forget."