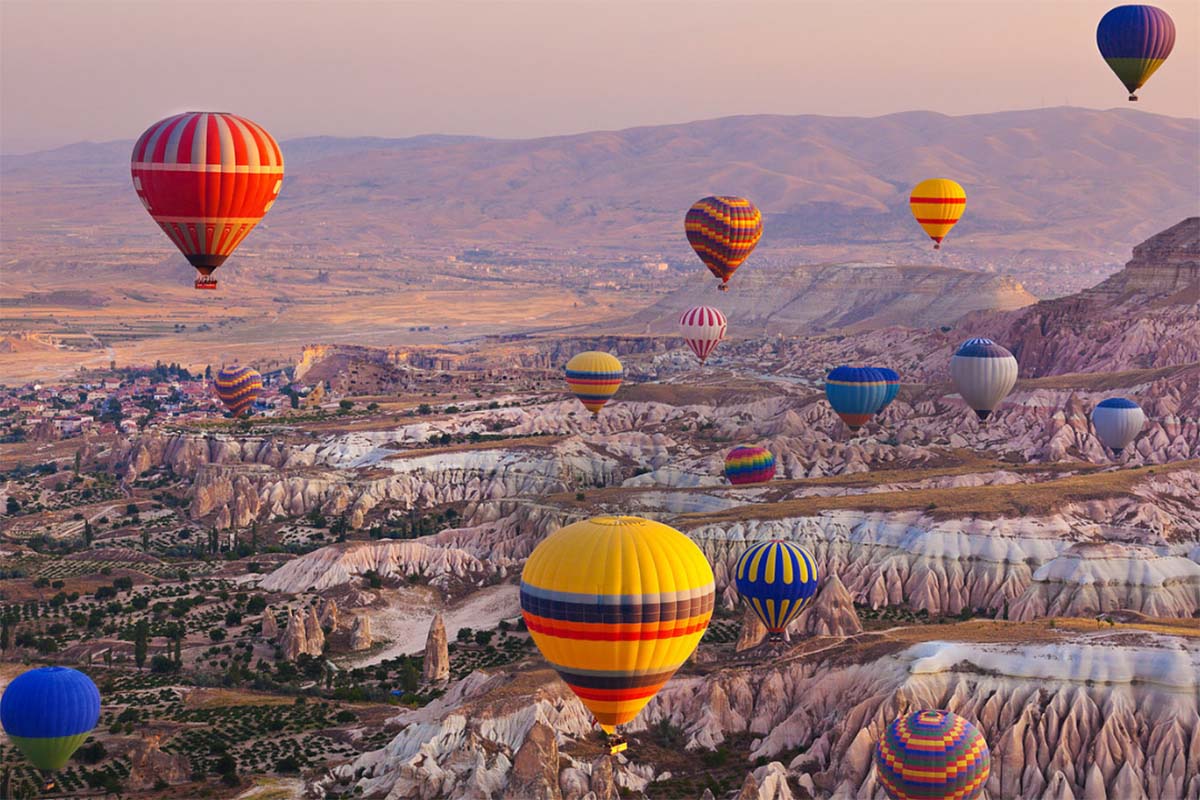 Top 5 Turkey Honeymoon Destinations!
Whether you're looking for a honeymoon all about the beach, want a city-slicker escape, or a rural hideaway, Turkey has a destination for you!
Turkey offers a beautiful coastline, romantic Mediterranean villages, and fairy-tale scenic landscapes for romantic lovers on the perfect honeymoon!
Beyond the glamour of high-class boutique hotels, Turkey is home to old Ottoman mansions loaded with historic ambience, adding to the elegance of the destination!
Plan where to stay using our top 5 honeymoon destinations in Turk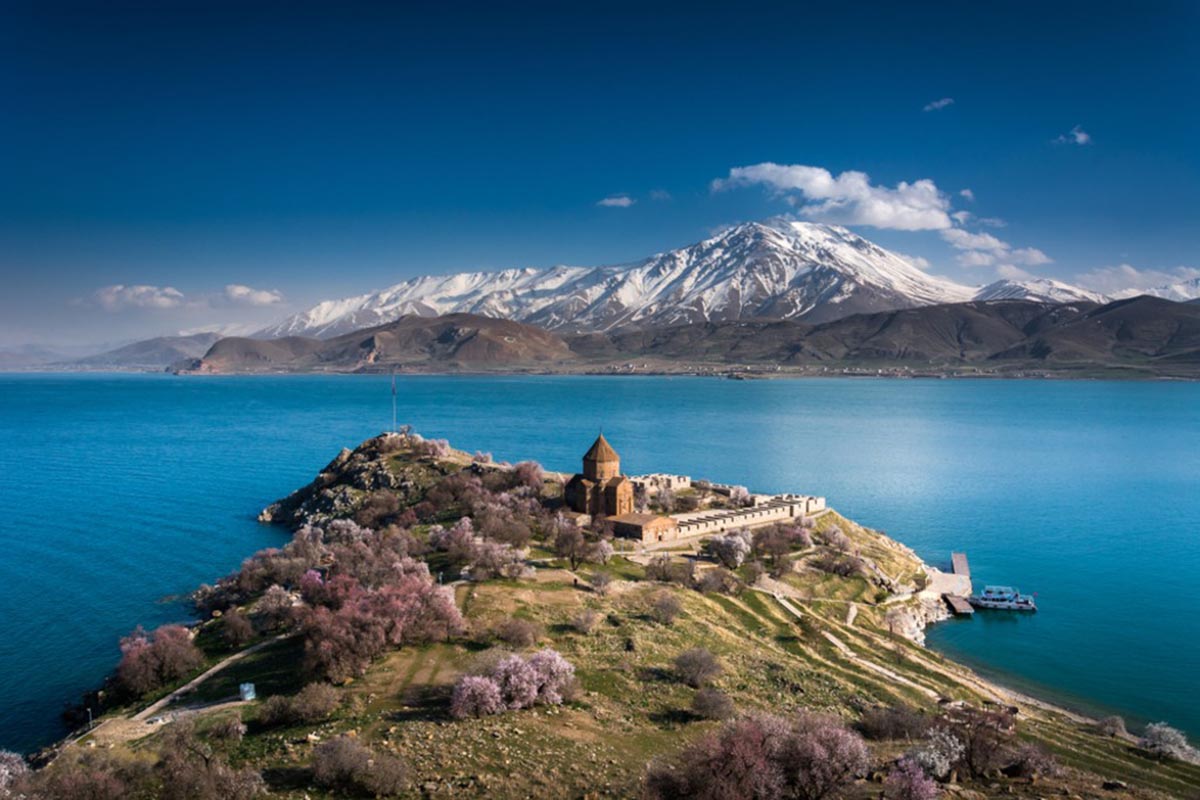 Bodrum Peninsula
Heaven for honeymooners who simply want to laze on the beach, Turkey's summer destination overlooks the northern coast with high-class hideaway hotels and upscale rustic-chic restaurants with glorious Aegean Sea views to choose from!
Bodrum Town offers accommodation options for all honeymoon breaks styles. Choose from chic beach resorts, which speckle the town's surrounding coastline, to smaller boutique hotels right in town, overlooking the sweep of Bodrum Bay.
Whether you choose to stay in Bodrum Town itself or on the beach at one of the coastal villages, the peninsula is small enough that you can explore both, even on a short three- or four-day stay.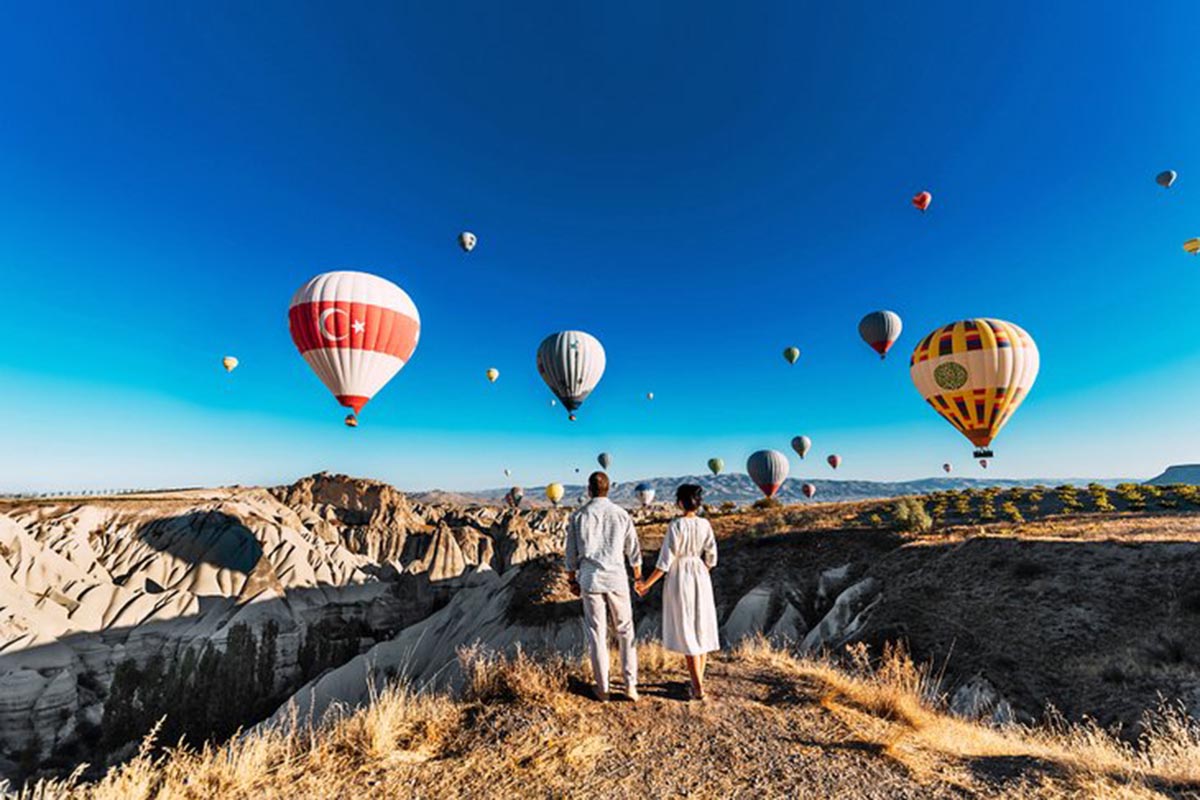 Hot Air Balloons in Cappadocia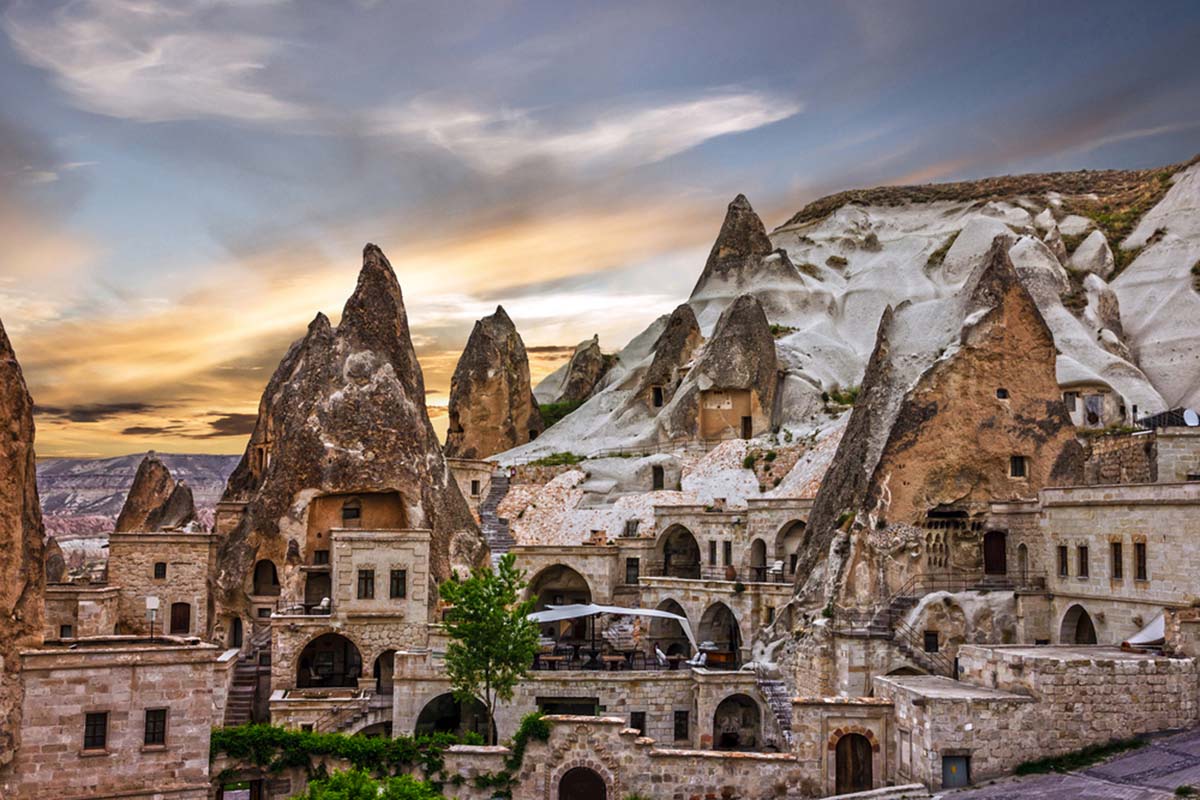 Cappadocia
If you're looking for a quirkier honeymoon experience, Cappadocia is the right place for you!
Cappadocia has turned its vernacular rock-cut village house architecture, hollowed out of the volcanic cliffs, on its head. There are not many other places in the world where you can say you honeymooned in a cave!
Today, these cave houses are sleek boutique cave hotels, with caverns that provide stylish troglodyte living made for the 21st century.
Hot-air ballooning over the valleys of rock cones is every honeymooner's top pick for things to do while here. Hiking and horse riding between the valley Byzantine cave churches is also high on the list for more active couples!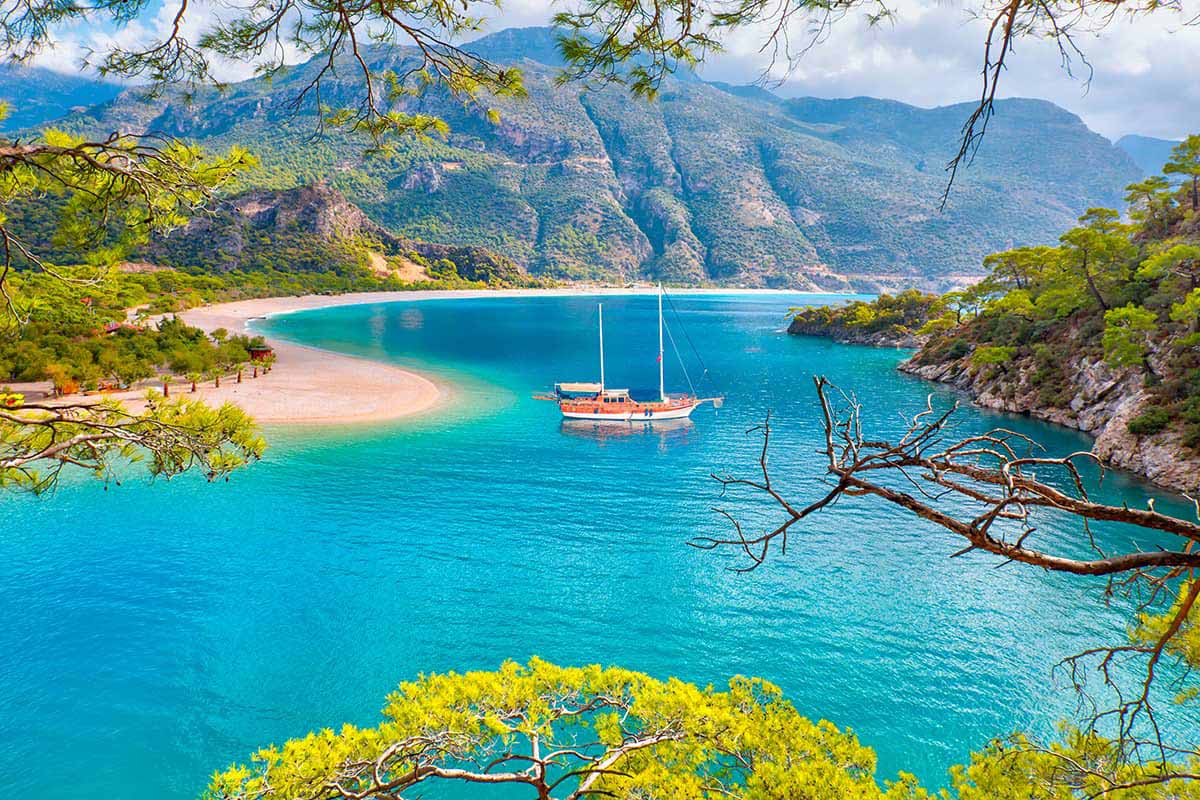 Turquoise Coast Yachting
The Turkish coast's dramatic vistas of coastal cliffs and hazy mountains beyond are best viewed from the sea. For the ultimate idea in the glamorous Mediterranean honeymooning, replete with lazy, sun-soaked days watching the lush scenery pass by, charter a traditional Turkish wooden yacht (called a gület) and set sail.
The two most favoured itineraries for sailing trips, both offering gorgeous coastal scenery all along the route, are either between Bodrum and Fethiye, or Fethiye and Olympos.
The more northern route between Bodrum and Fethiye, though, is less busy, so you can easily find yourself anchoring off islands for swim-stops with no other boat in sight.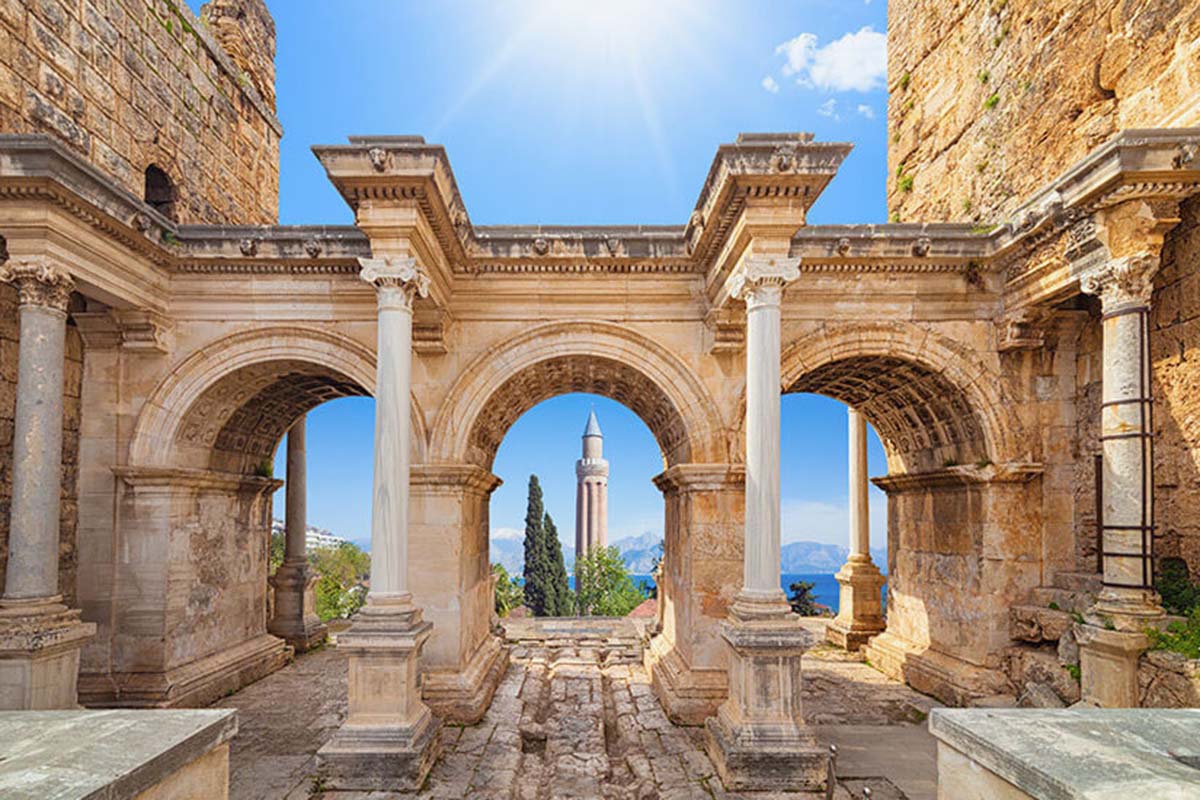 Antalya
With its cobblestone lanes, Roman-era wall relics, and Ottoman architecture, the old town district of Antalya is a thoroughly charming destination for a romantic stay.
Honeymoons along this stretch of coast are all about lolling on the beach with full facilities at your fingertips on an all-inclusive resort deal.
Whether you choose to stay on the beach or in the city, the Antalya region offers plenty of things to do!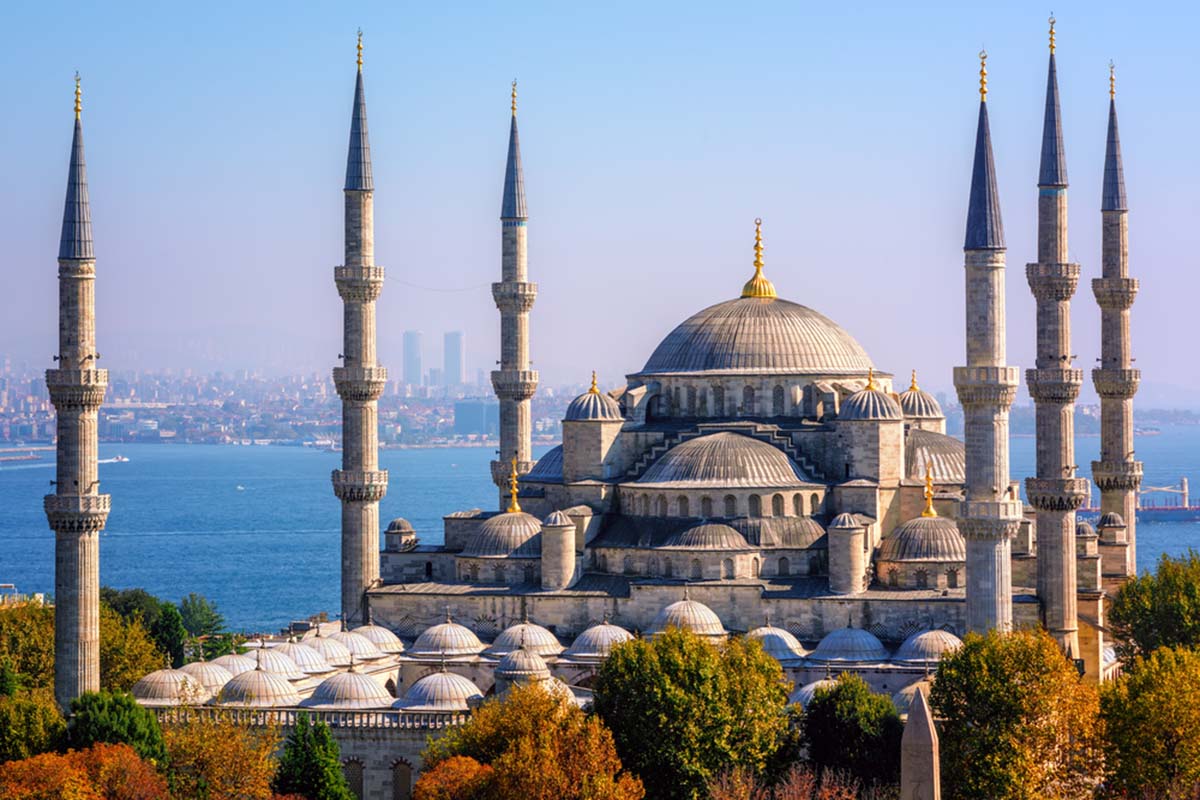 Istanbul
Looking for a stylish city-break honeymoon? Step right up Istanbul.
One of the most popular city-break destinations in the world, there are so many world-class tourist attractions in Istanbul that visitors can't help falling head over heels in love with this city.
Tour the Ottoman mosques and the Byzantine cisterns; stroll the gardens of Gülhane Park to its hilltop café, after visiting Topkapı Palace, for soaring views over the Bosphorus; and then take to the strait itself for a sunset cruise with one of the world's most famous cityscapes. You'll never be stuck for things to do!
For more content, check out Asiana TV!