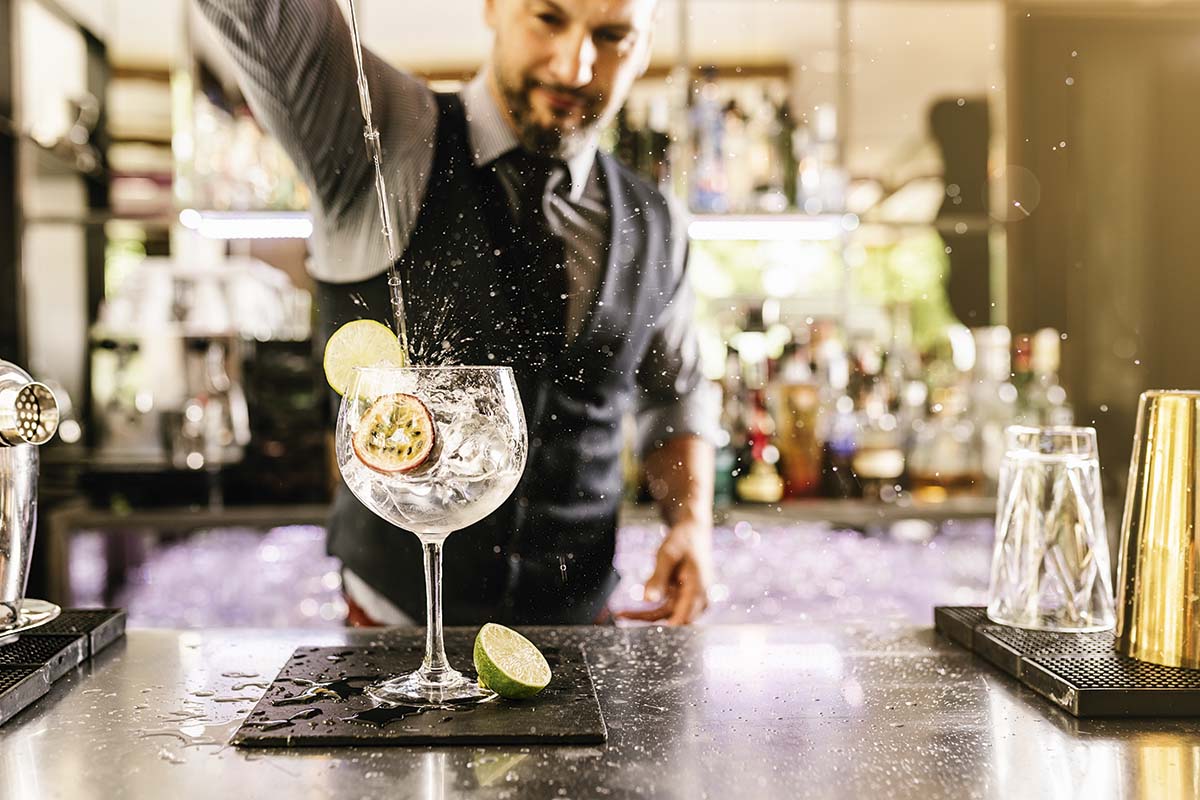 A Drink For Every Step Of The Way
Only the best will do at your wedding reception, so allow Azure Bar Events to serve you up something extra special for your once-in-a-lifetime occasion
The biggest day of your life is here. To make a good and lasting impression, you'll need to ensure the selection of drinks served up is as exceptional as every other element. Azure Drinks will make your wedding reception outstanding and they can even tailor cocktails and mocktails to your wedding theme while meeting your guest's refreshment requests. Picky party-goers? We've got you covered. Azure Drinks offers personalised packages to make your celebration that extra bit special – they even take the headache out of deciding how much to bring. Phew! So, if you're after a stress-free shindig, keep reading to find the perfect package… 
Bespoke bars
Appearances are everything and Azure pride themselves on it, as well as mastering the art of making great-tasting drinks. No matter what the theme of your wedding, Azure Drinks will bring that feel to your venue. After something really fancy? Their deft designers can create a bespoke bar of your dreams – any shape, any size, any design. From their popular copper rose bars to their white and gold options with custom decals, to customised LED bars that light up the night when the party gets going, they have a number of choices on offer to suit your theme and requirements.
Something for everyone
If your guest list consists of several hundred of your nearest and dearest, that's a lot of drinking, which in turn means a lot of drinks. And then there are the non-drinkers. Now your drinks list is almost as long as your guest list! But don't fret, allow Azure Drinks to step in to ensure everyone is happy and their thirst is full quenched. Not only will they bring the drinks, they will also provide flexible pricing methods; you could have a paid bar, bar tabs or opt for their Unlimited Drinks Package, which includes unlimited cocktails, mocktails, beers, wines and soft drinks. After all, variety is the spice of life.
Expert mixologists
Azure Drinks' bar staff, otherwise known as flairtenders, are more than just pint pullers. Looking impeccable and oozing charisma, they add a splash of entertainment to every drink. Using the freshest ingredients to concoct the most Instagrammable creations, the team will flip, shake and stir their way through the guests' orders. And because all the prep is done on-site, there will also be the wonderful aroma to delight all the senses.
Your own signature cocktail
Fancy getting creative? Tailor a cocktail that really shows your guests you can throw a party to remember. Build your bespoke cocktail with ingredients that tell a story about your relationship, whether it's strawberry-based to show your shared love of the outdoors, or perhaps you spent your engagement sipping Prosecco in Paris? The expert mixologists will combine your chosen flavours, balancing them to create something truly special (and, of course, delicious.)
• Azure Bar Events
Bespoke Bars & LED Mobile Bars
t: 0333 335 0457
www.azurebarevents.co.uk