Expert décor advice from Timmy Kader, Designer at 1SW Events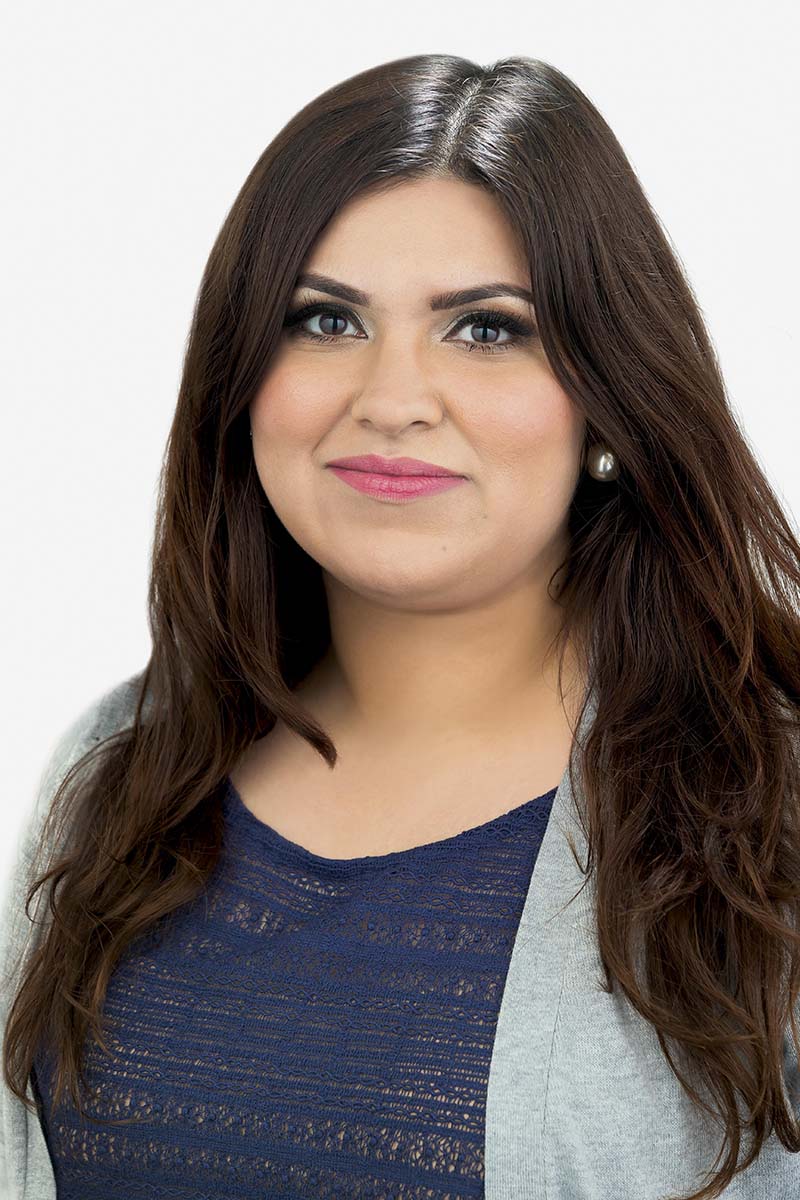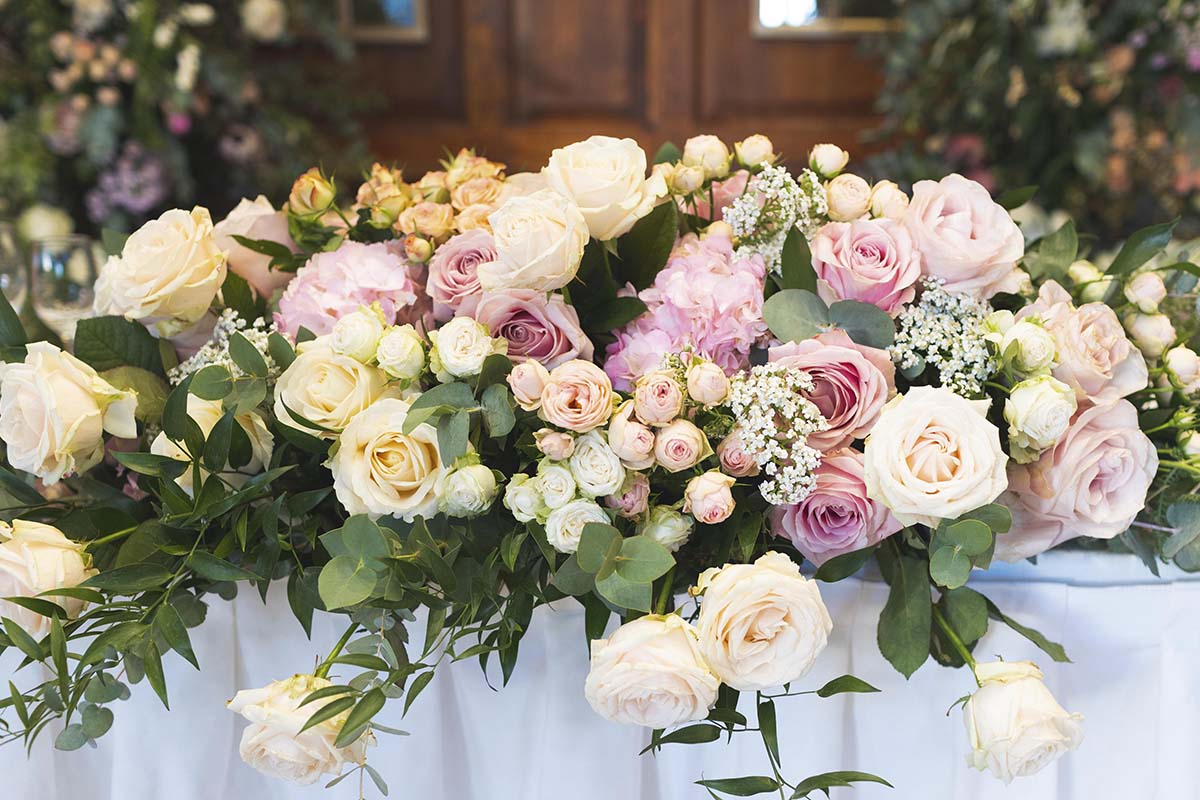 Flowers & Floral Décor
Weddings and flowers go hand-in-hand. The epitome of romance and elegance, flowers will automatically transform your venue and atmosphere. As a trained floristry expert I've worked with flowers for many years, but for me, they are more than just décor: flowers are my passion. Typically flowers are associated with bouquets yet they have so many more uses. Add fresh and fragrant blooms as your table centres, hang artificial petals from the ceiling, or use flowers for the inspiration of a forest, fairy or vintage theme. The possibilities are endless.
Both look as effective as each other and because there is so much variety in
terms of choice, colour and type, it makes choosing which to opt for, a more difficult decision. However, there are some factors to consider. The first thing to remember is that artificial flowers are not necessarily cheaper.
Silk blooms are perfect for flower walls and for any overhead hanging structures as they are less risky, whereas fresh flowers need to be in water which makes them heavier. At 1SW Events, we understand these considerations and suggest what's best for your event.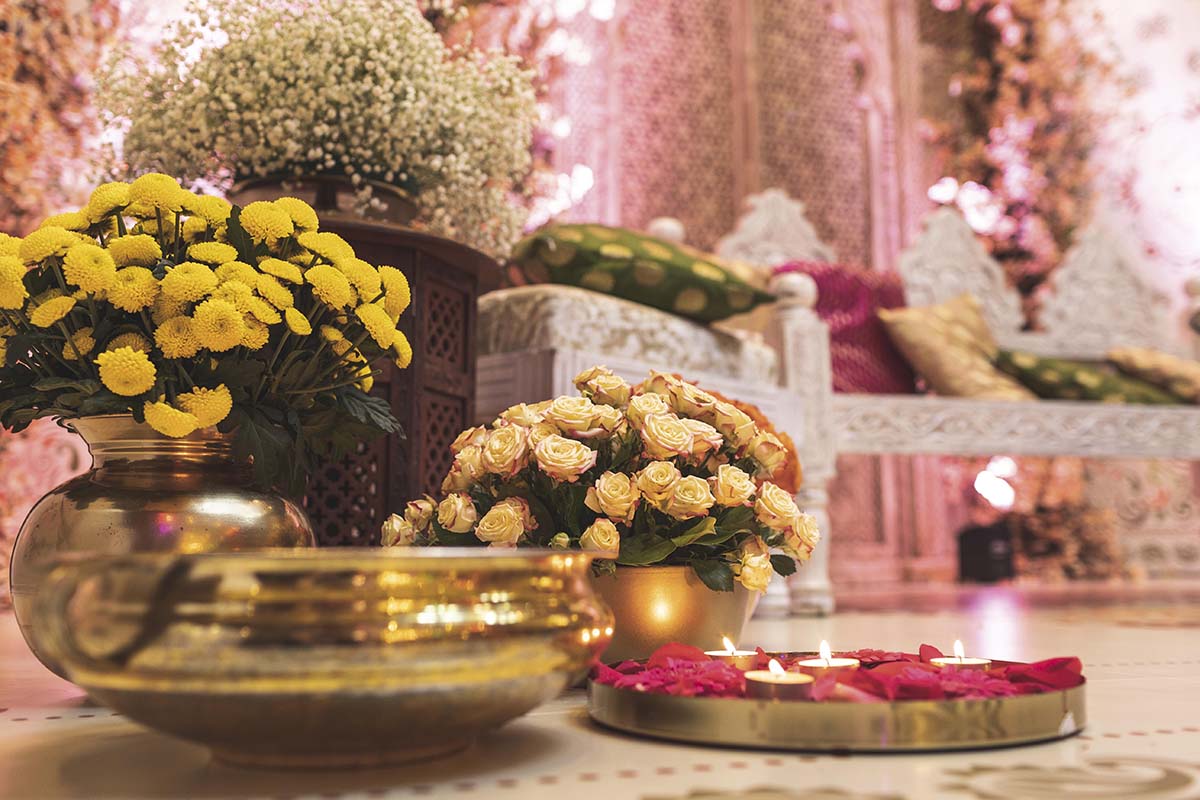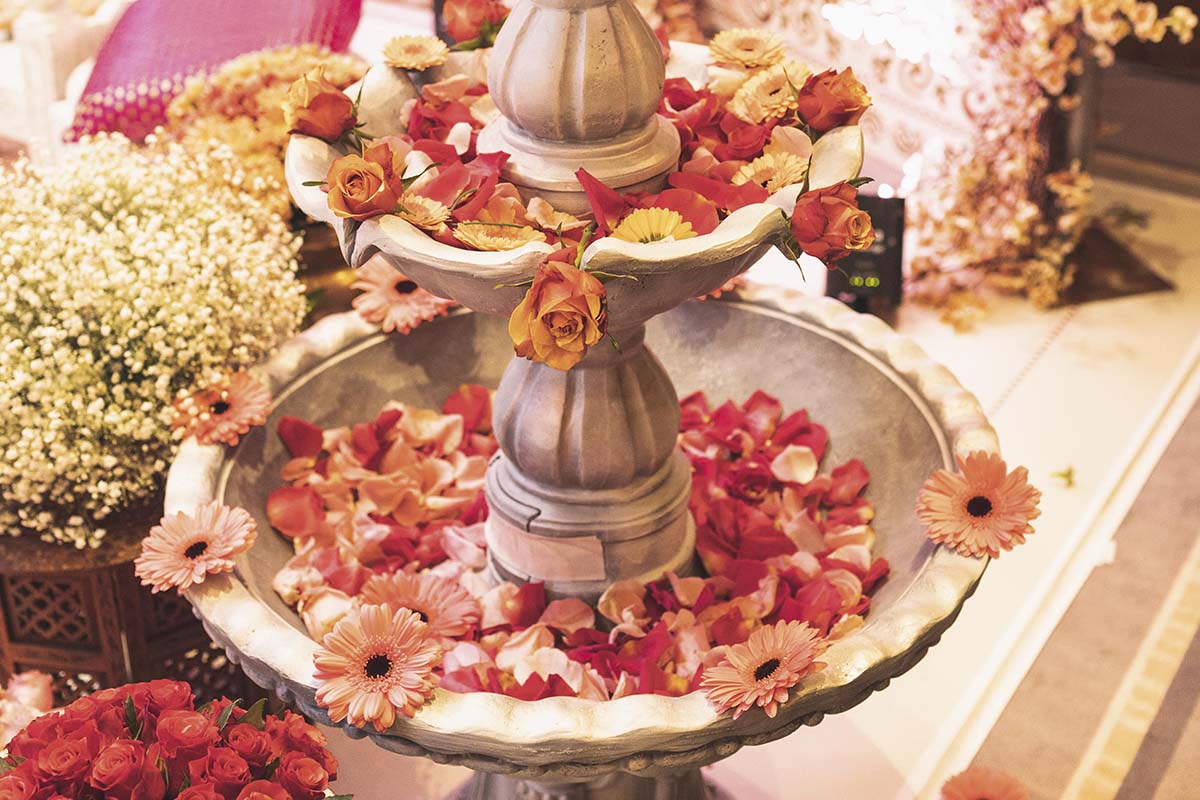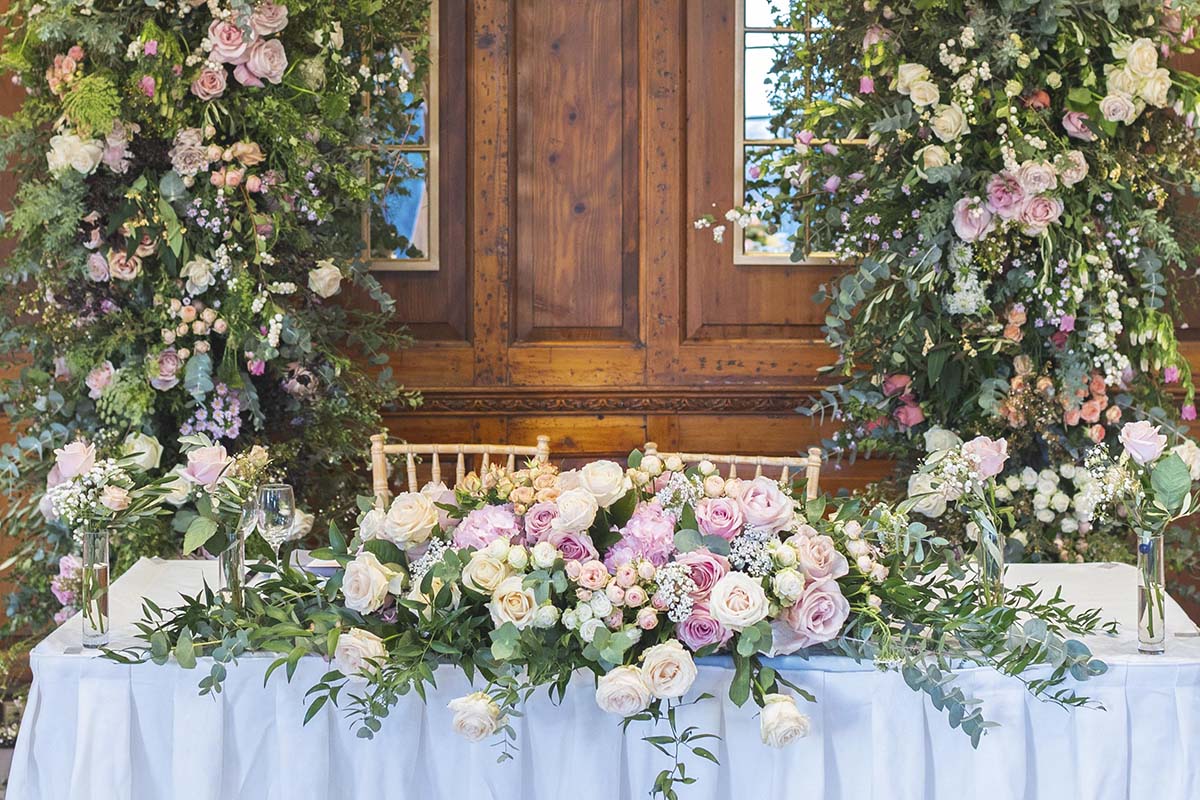 Q&A
with Timmy
Apart from having a traditional floral arrangement, how else can we make our top table look luxurious?
Think of your top table set up a complete composition, it's not just about the table, but everything around it. You'll be sitting there for a few hours during the meal and everyone will see you, so it's important that the whole setting looks immaculate from every angle. One of my favourite ways is to create a decorative archway above the couple, almost framing them. It looks really beautiful from a distance which means guests sitting further back can still appreciate it and close up it adds style and sophistication to your photographs.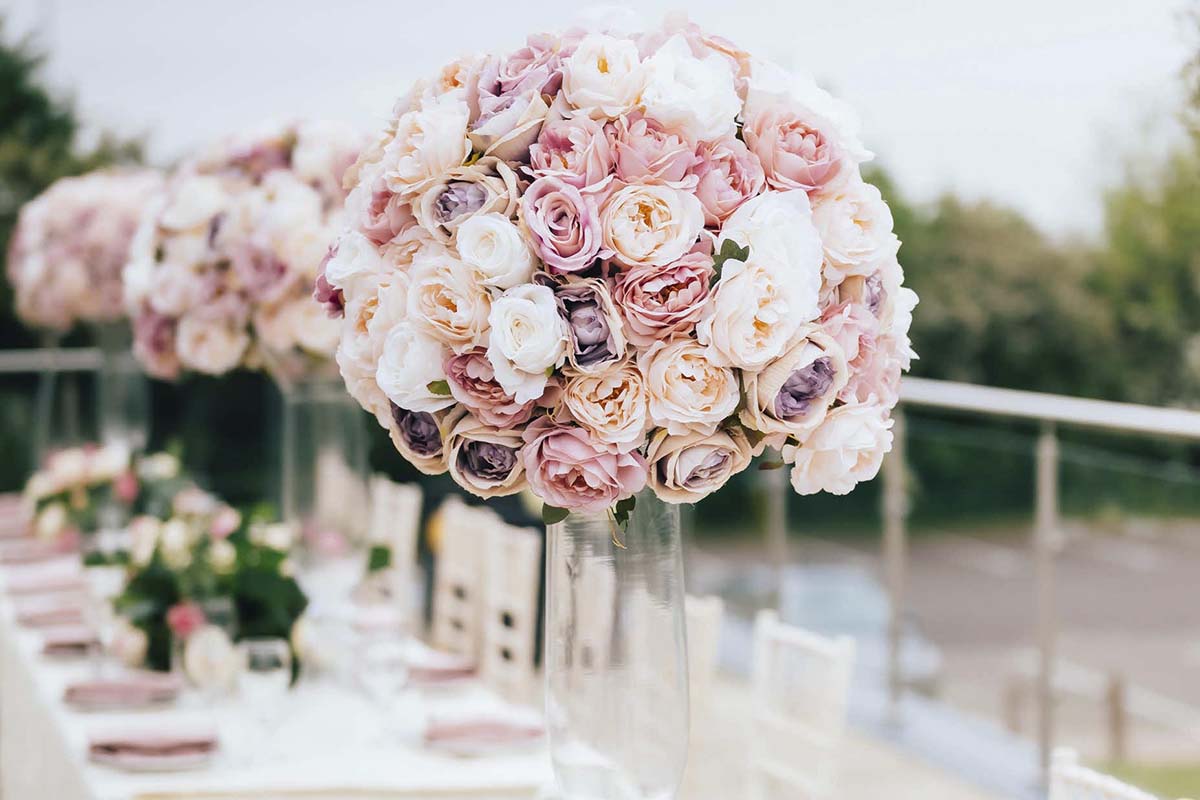 My partner wants to have our wedding reception outdoors but I'm worried about it not looking as good and even blowing away!  What do you suggest?
Alfresco weddings are magical, especially in the summer and they're growing in popularity. Please don't worry. At 1SW Events we've been creating stunning outdoor table settings for years and we understand all of these concerns and have them covered. You can't stop the breeze but there are ways we can ensure that your table stays looking great with weighted covers and other decorative elements.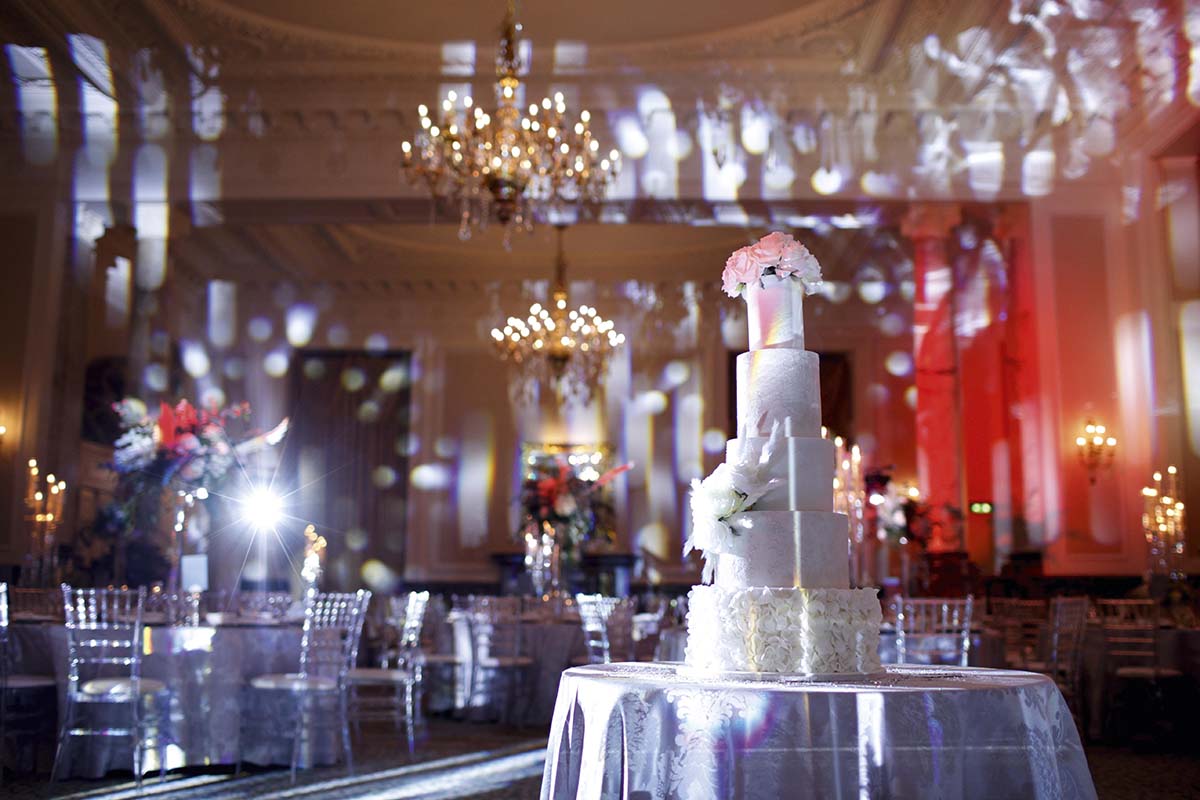 When we booked our venue we didn't see it at night and now we've realised it looks really dark. How can we make it look more appealing? Don't worry, this can be done and it's all about how you incorporate lighting. At 1SW Events we design creative lighting that effortlessly looks as though they are part of your décor, but also have a practical use, transforming a space with ambience. This could include using up-lighters in darker corners, adding back-lighting behind drapes and even enhancing the dance floor and cake table.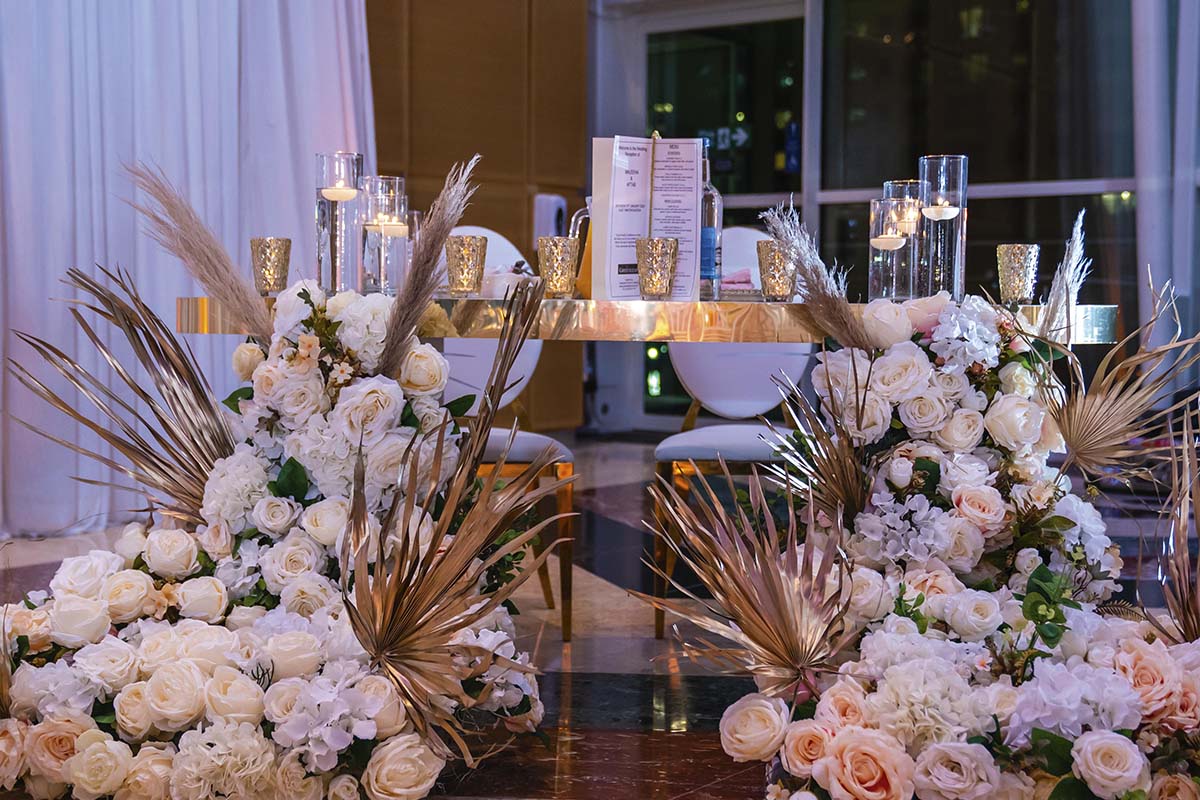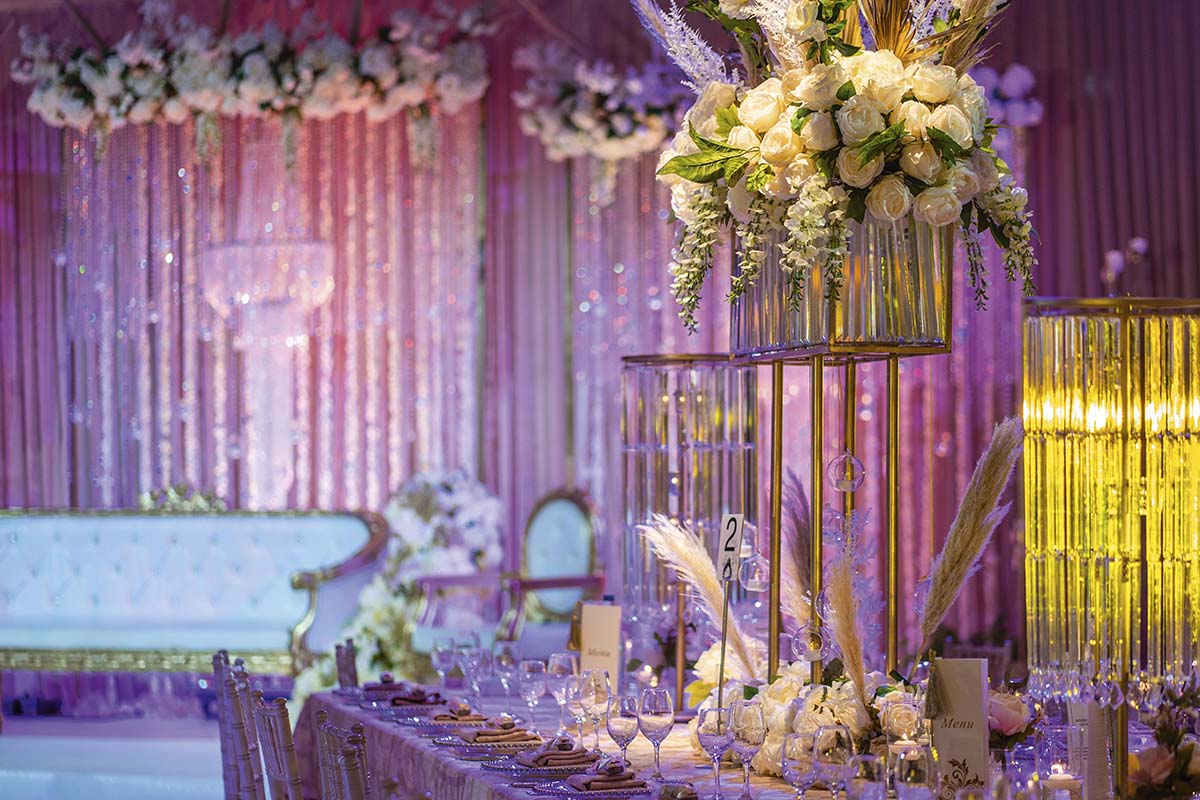 Pick Of The Moment
Winter weddings can be very elegant affairs as we showed when we were asked to transform the East Winter Garden in London's Canary Wharf. It's an iconic building and we enhanced it by introducing a beautiful white, gold and crystal theme. White drapes on the walls and tables complimented the metallic tones of having gold accessories and made their shimmer sparkle even more. We styled dried and real flowers to add a contemporary feel which also brought texture. A talking point was the crystal details that captured the light giving the space a magical, romantic atmosphere and the whole venue looked like a majestic winter wonderland.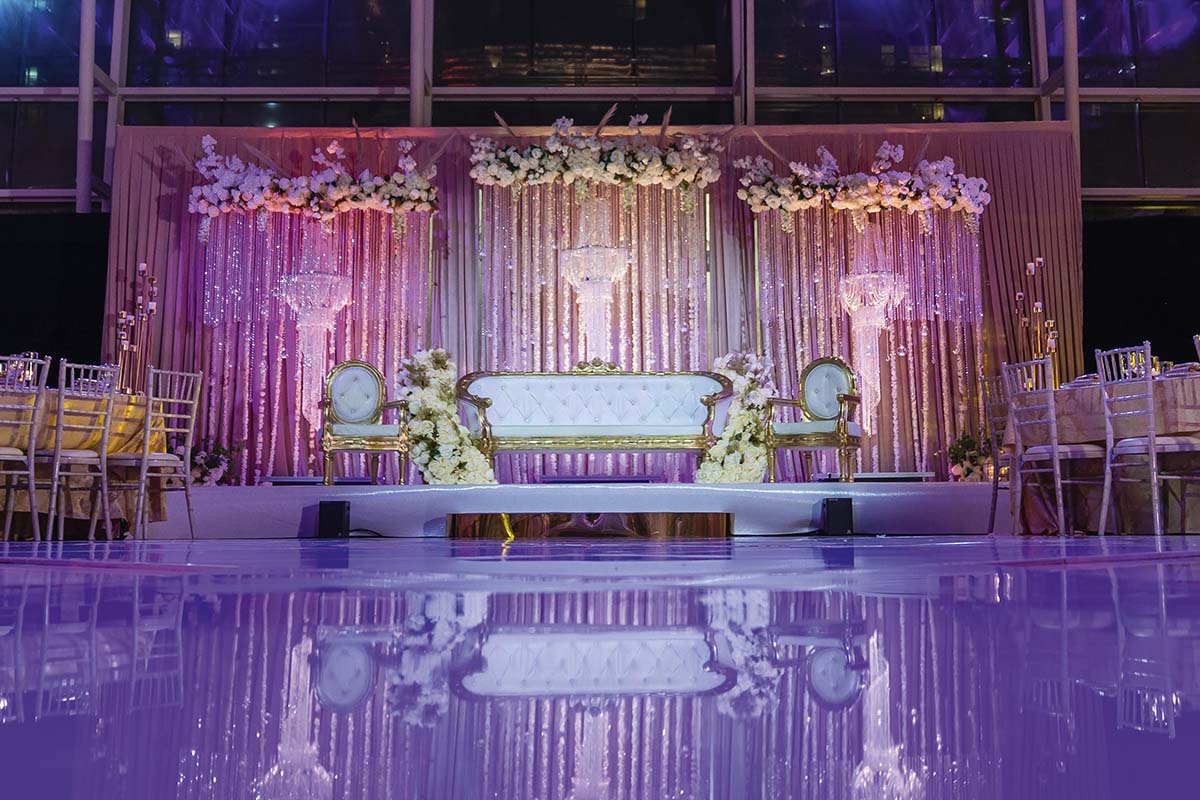 Timmy's tip for 2022
The industry is getting passionate about purple thanks to Pantone naming their Colour of the Year Veri Peri. It's a beautiful purple shade with hints of pink and blue and we'll be seeing it appear across wedding themes in décor, flowers, and table settings.
1SW Events
Barking Industrial Park, Unit 53-55, Alfreds Way, Barking IG11 0TJ
0203 468 9394
info@1swevents.com
www.1swevents.com