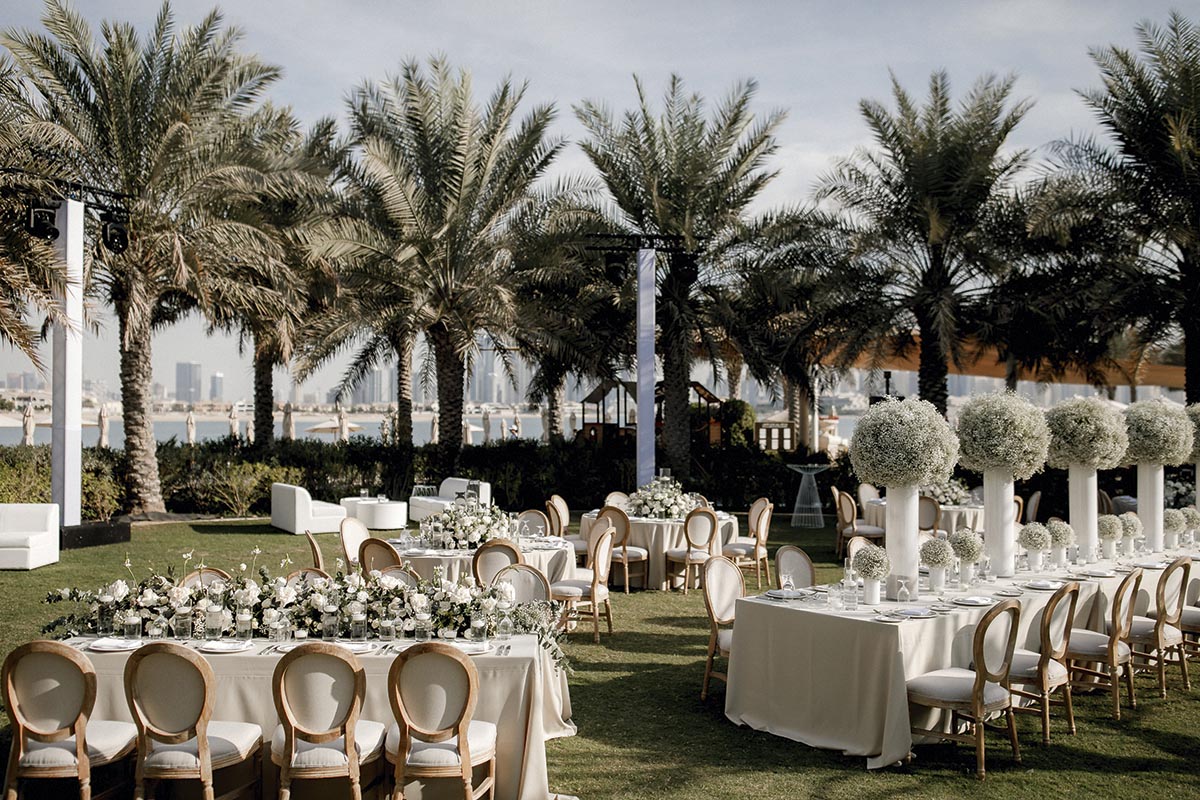 Destination Dream Wedding
Whatever vision your heart has for your Big Day, don't be afraid to follow it says celebrity wedding planner Tasneem Alibhai, Founder of TA Weddings & Special Occasions
"Dreams are meant to be big, what's your dream?" This is the question Tasneem Alibhai asks all the brides and couples that book her to deliver their dream wedding day. Her speciality is destination weddings and she takes on a limited number each year so that she can dedicate 24/7 of her time to fulfilling a bride's wishes without compromise. She says: "I am Team Bride, I will go out of my way to ensure perfection in every aspect of your wedding, not just the usual tasks like to helping to find and liaise with venues, caterers, entertainment and other suppliers; but I'm there for you too."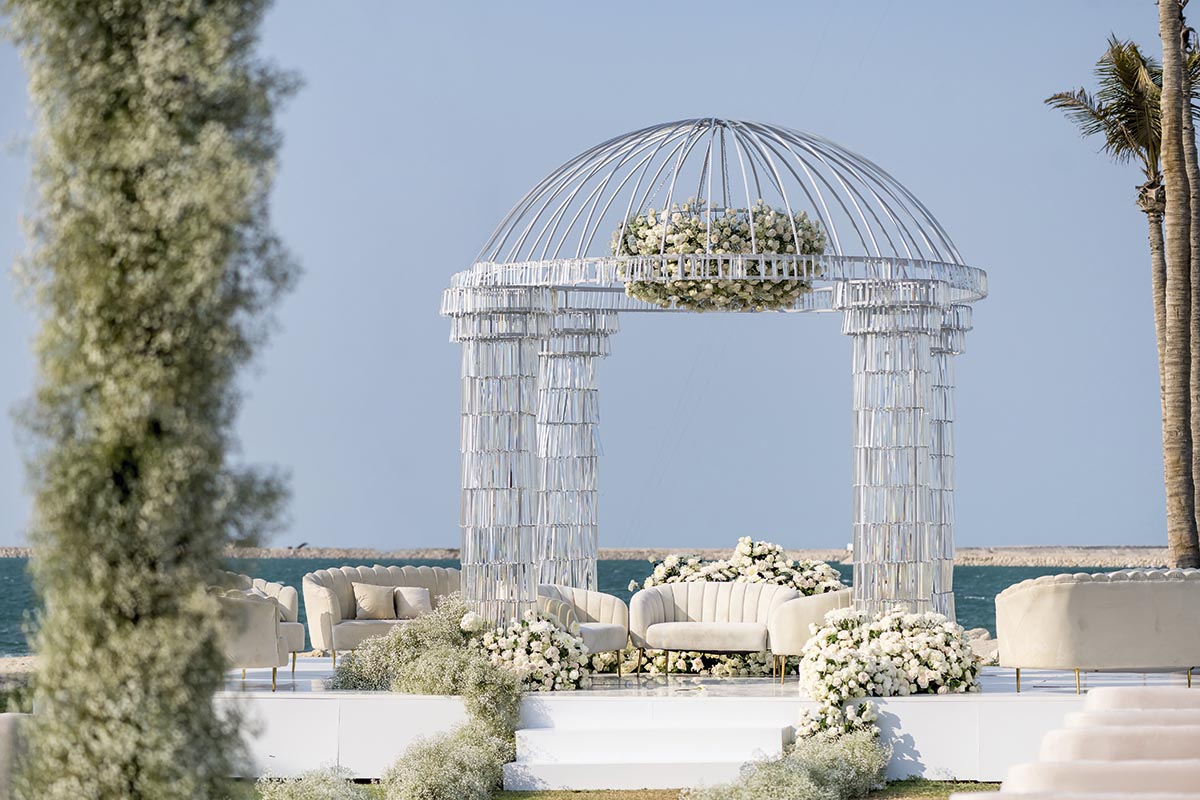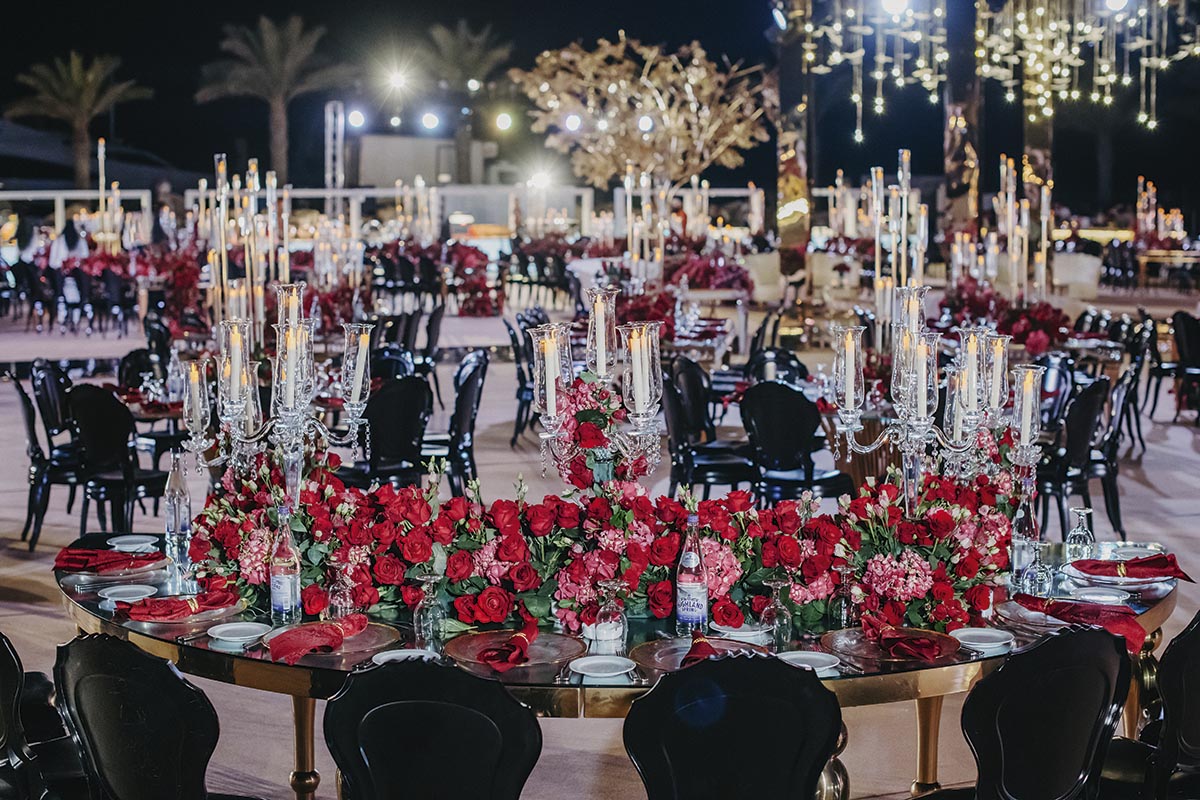 Getting married abroad
Post-pandemic the destination wedding industry is growing in popularity with couples seeking smaller, more intimate ways to make memories but while there are now more planners than ever, very few have the knowledge and experience that Tasneem has. She says: "I'm always honest with my couples. Many of my clients are seeking weddings in the UAE and Oman but what they may not realise is that the season is October-April. Outside of those months it's too hot to enjoy the locations and there's no point getting married abroad if you and your guests are inside a hotel all day; destination weddings are about experiencing beautiful backgrounds in heavenly places." In the summer months, Tasneem advises brides to marry in Europe, places like Turkey, Italy, Cyprus and Portugal; but wherever your choose and whatever your budget, you can be sure it will be spectacular.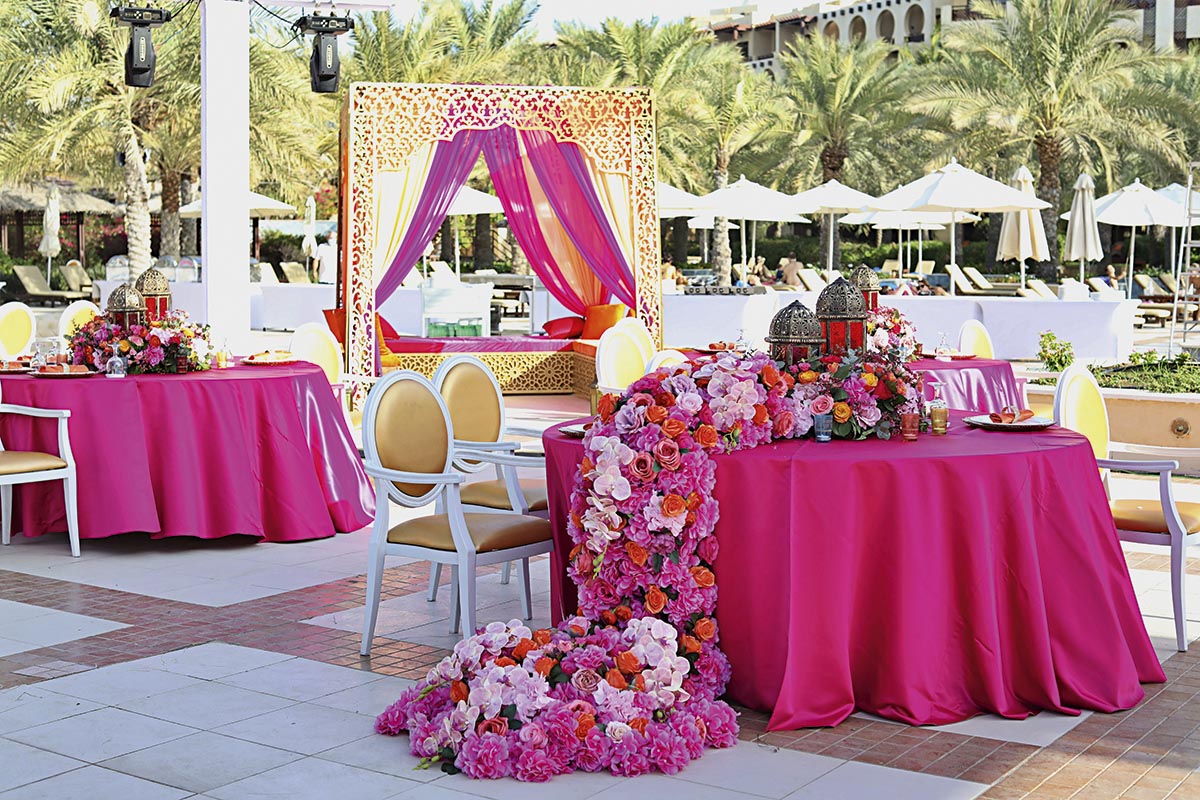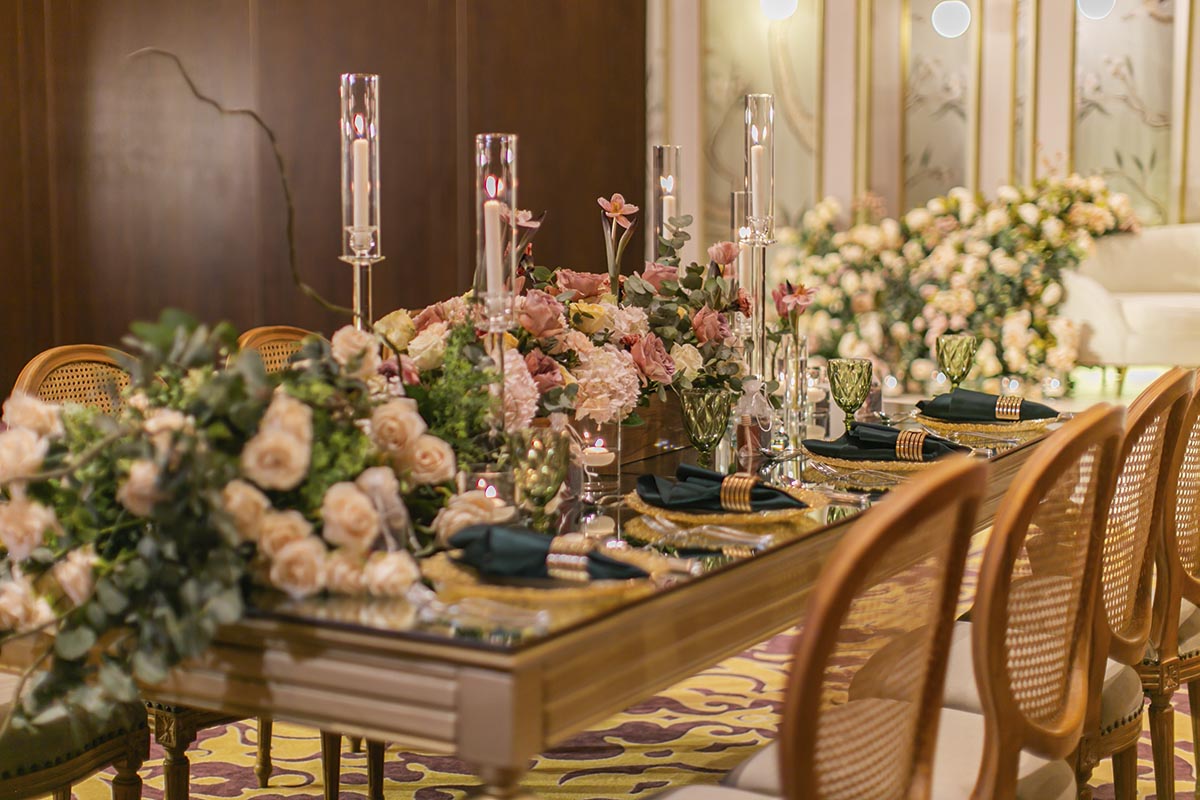 The cultural connection
One of the biggest concerns couples have when they consider marrying abroad is whether they can still have the customs and traditions from their cultural background. Tasneem has planned weddings for couples from all over the world so is aware of cultural needs but most importantly her knowledge of Asian weddings is second to none. Whatever your faith she understands all the different functions, ceremonies and rituals and how they need to be executed, so you can rest assured that this element is taken care of.
How bookings work varies between countries but Tasneem knows what to expect. She reveals: "In the UK it's common to book a venue and different catering suppliers. In Dubai it's different, there is no wedding venue hire fee, instead there is a minimum spend and this can work out to be more cost-effective. You'll get the venue space and furniture included when you pay for the catering and beverages. Additional services like décor, flowers and entertainment are extra but having the venue and catering package together removes the headache and cost of dealing with different suppliers."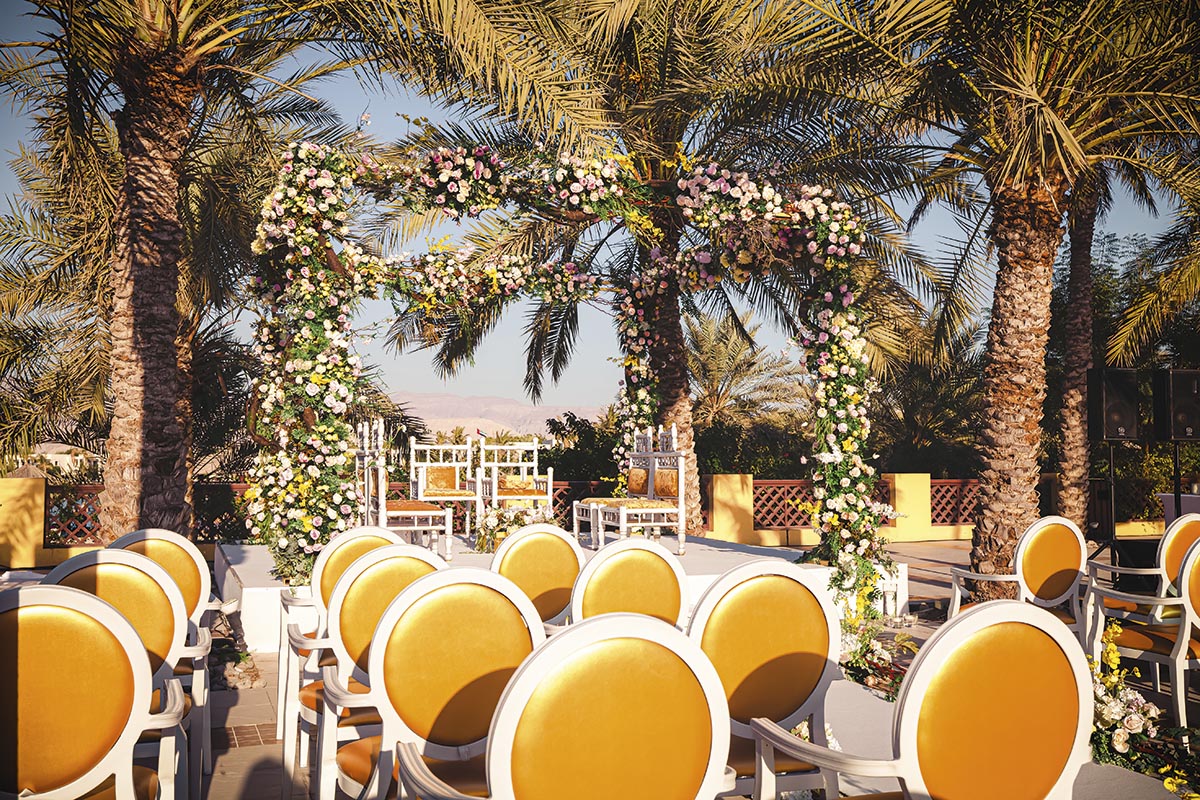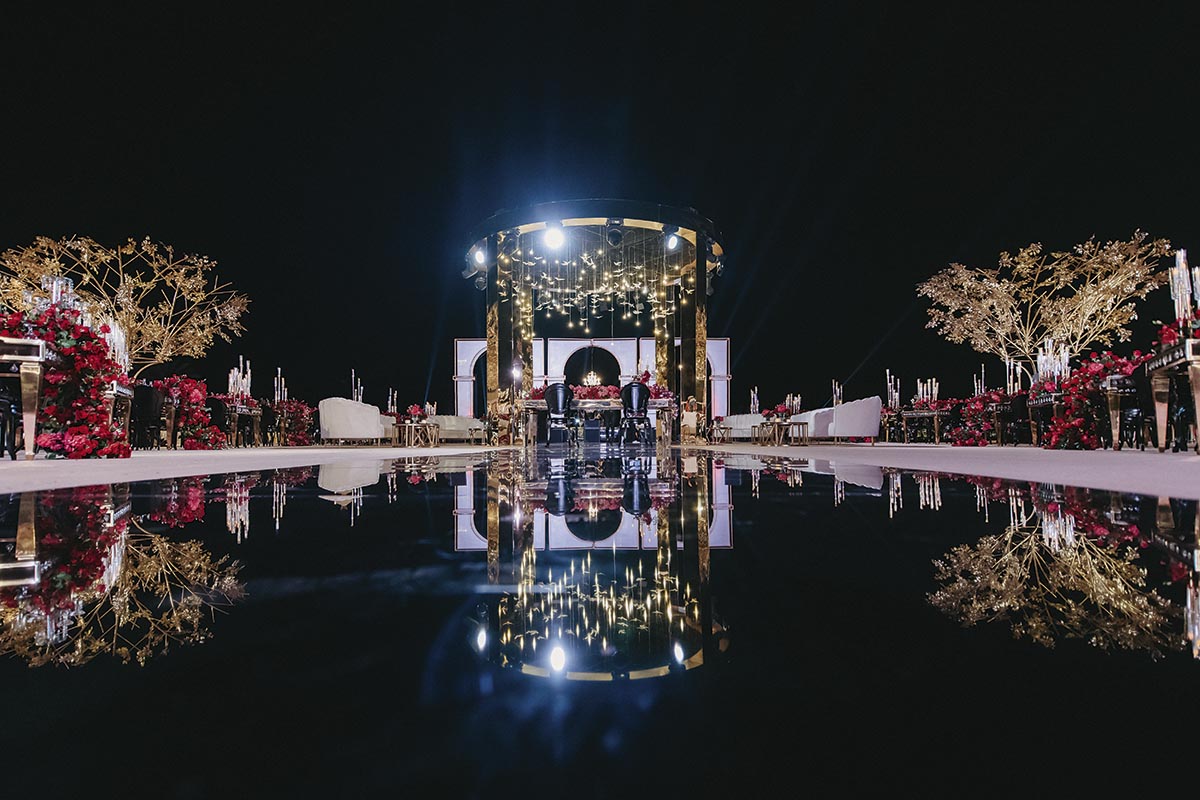 Dubai Dreams
Dubai has long been a popular honeymoon destination but with its luxurious hotels, some of the finest in the world, it's lavish reputation and accessibility for guests travelling from all over the globe, it's also the perfect place to get married. Tasneem explains: "Being an ex-pat in Dubai organising weddings in the city is a pleasure because I know the industry and suppliers here so well. Couples are amazed when I tell them the choice of venues they have – I've organised weddings and events at dream hotels like the Mandarin Oriental Jumeira, The Ritz Carlton and Atlantis The Palm and in other Emirates like Abu Dhabi and Ras Al Khaimah. The UAE offers a wealth of options for brides and I'm always happy to talk them through with brides and their families.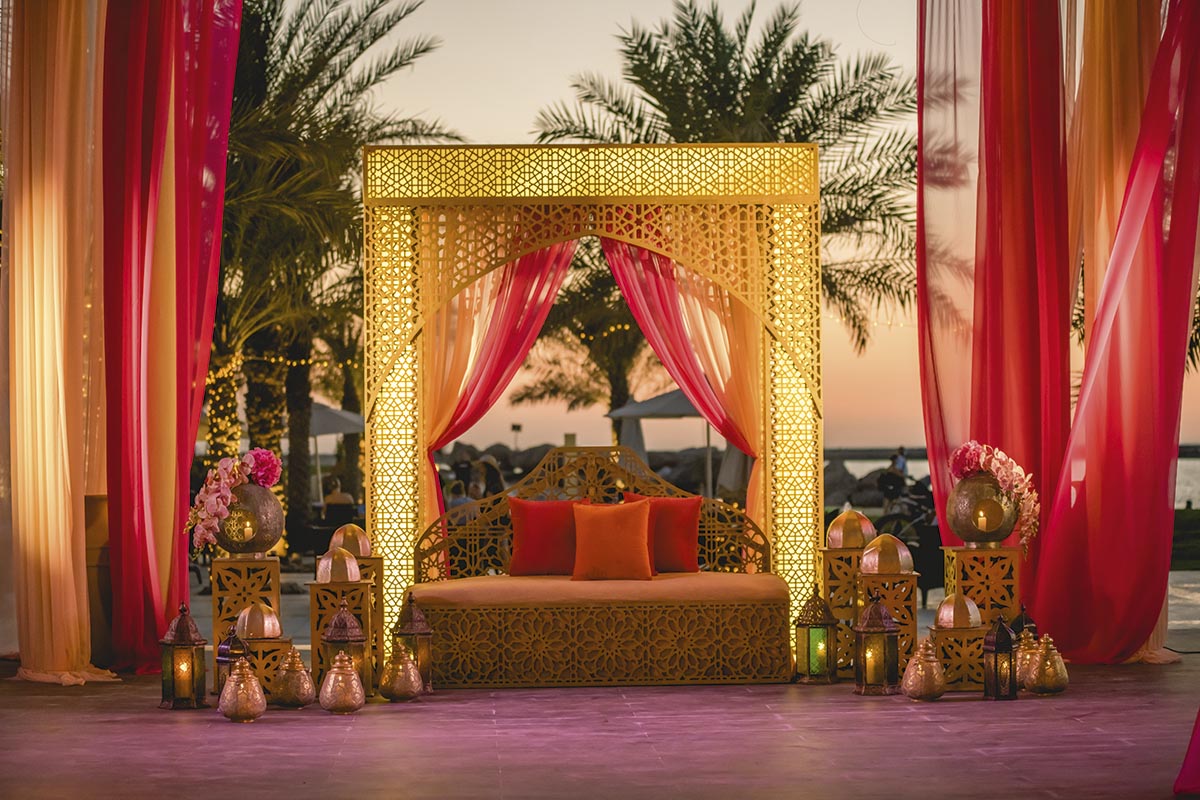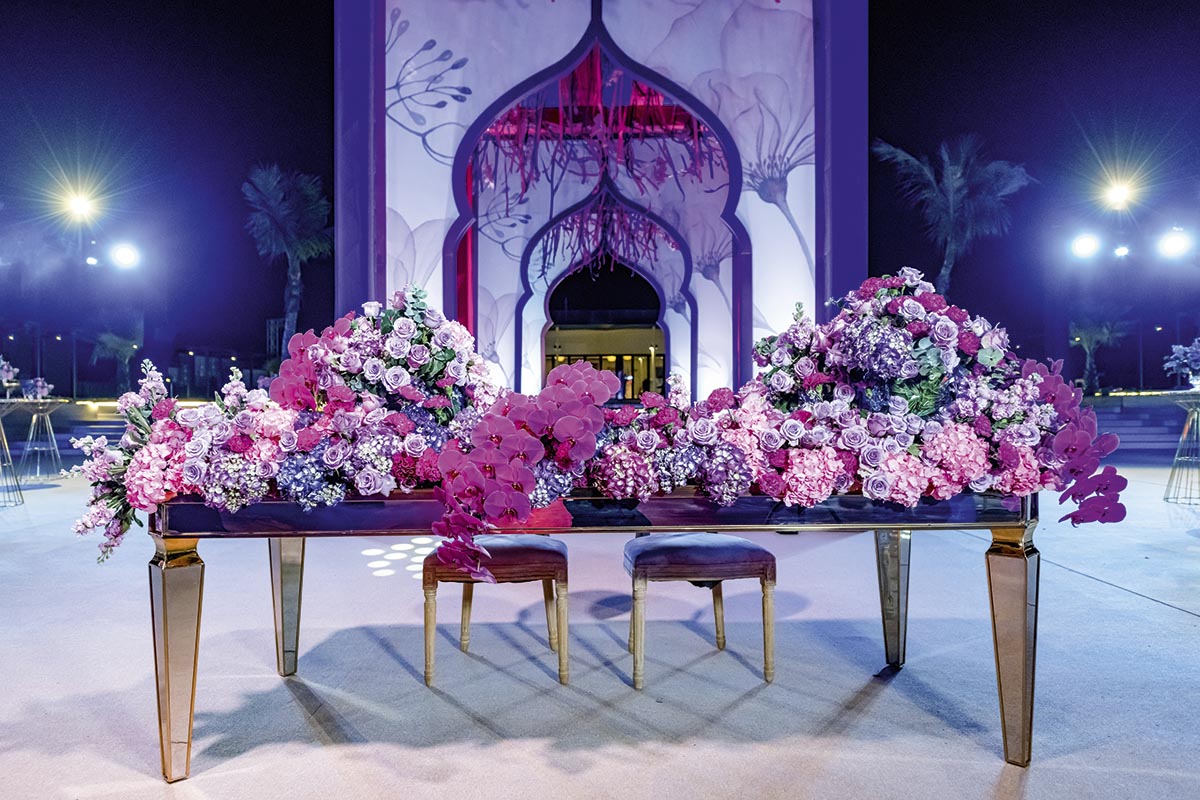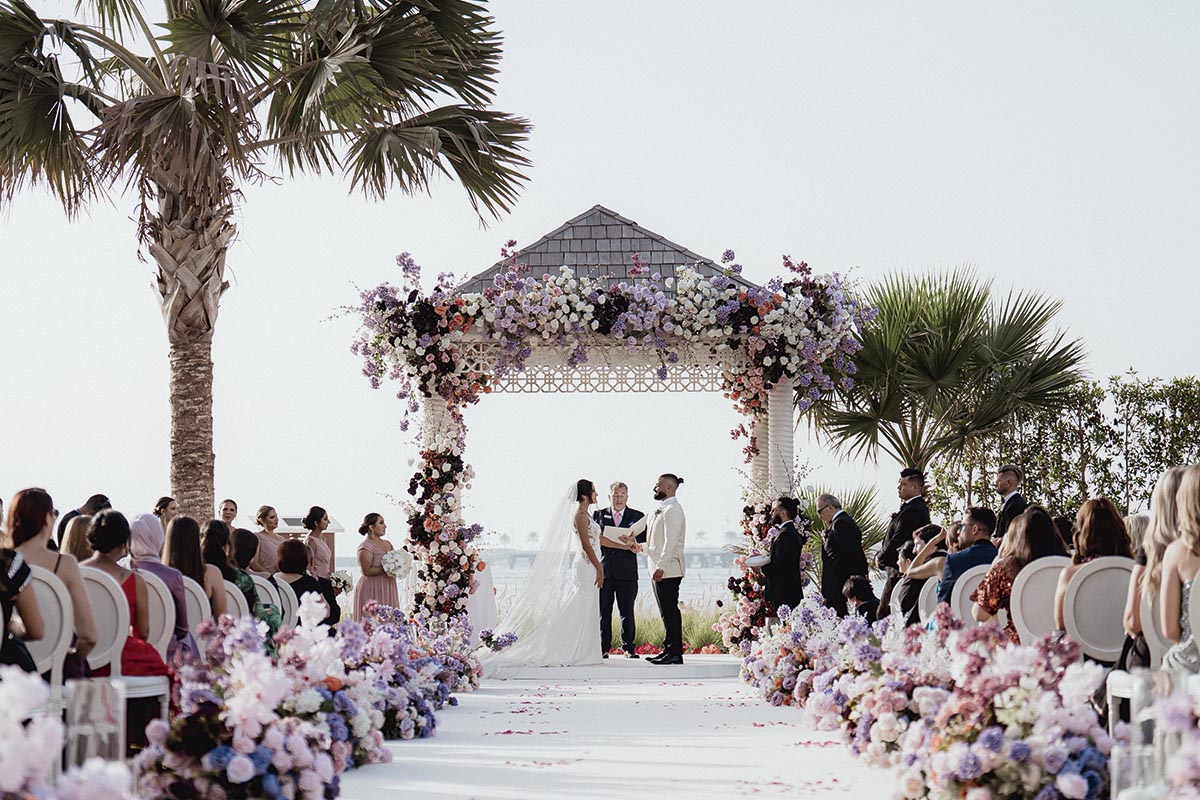 As seen on Netflix: Dubai Bling
The most-anticipated reality TV show of the Autumn is set to be Dubai Bling. Launching on Netflix on October 27th it follows the dazzling lives of 10 self-made multi-millionaires living in Dubai. One of them is radio presenter and fitness entrepreneur Kris Fade who hosts The Kris Fade Show on Virgin Radio Dubai whose wedding, organised by Tasneem and the TA Weddings & Special Occasions team is set to be the seen in the series finale. It's one of the most high-profile bookings Tasneem has taken on, as she explains: "I'd previously planned the wedding of Dubai Housewives star Caroline Stanbury who is a friend of Kris and his wife Brianna, and like many of my bookings, word-of-mouth spread and I was invited to meet the couple and discuss their dream Dubai wedding."
Kris is Australian Lebanese and Brianna is Mexican America and they were keen to incorporate both of their cultures while having a beautiful outdoor wedding which took place at the iconic Ritz Carlton JBR. Tasneem says: "I was booked to be their planner before the show got underway however it was all top secret and though I was asked to wear a microphone while they recorded for the show, they couldn't tell me what it was for. Having seen the trailer for the show now, everyone in Dubai and fans of shows like Bling Empire and Singapore Social are excited to watch it and I hope they'll get to see a flavour of one of the grandest weddings that has taken place in the city – it was an honour to be part of it."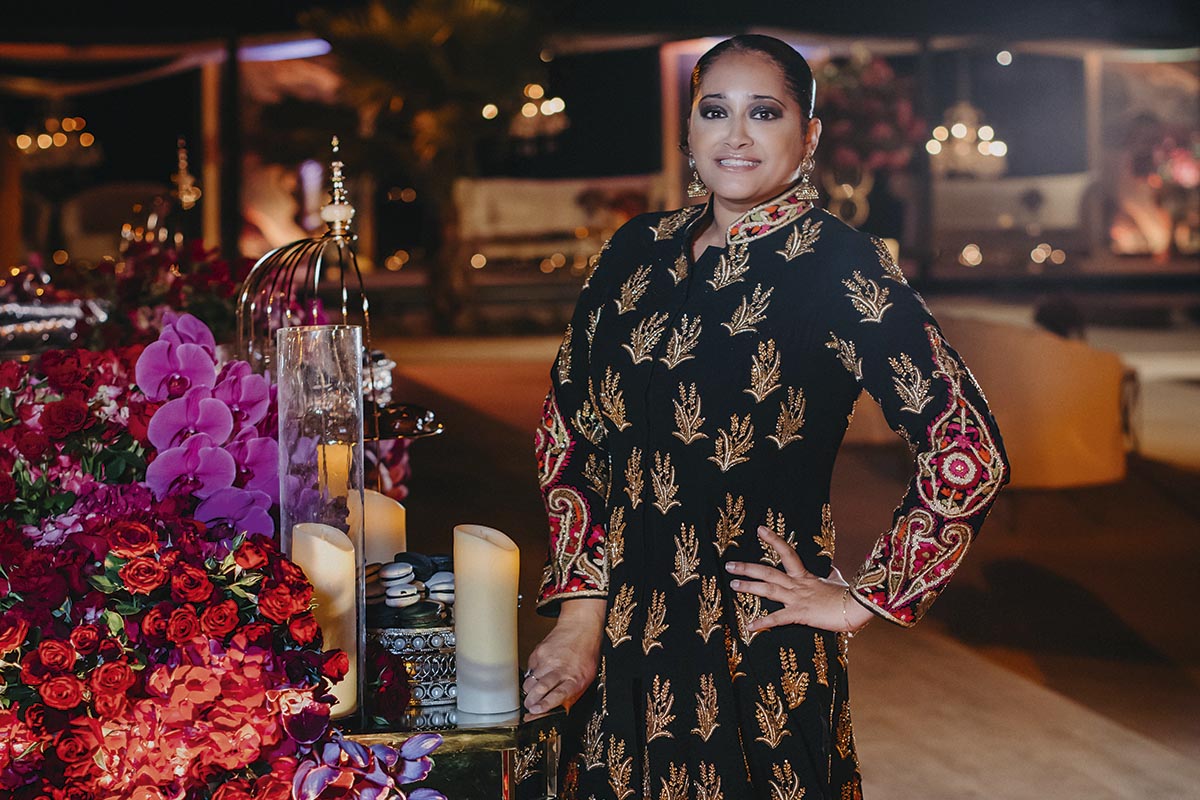 About Tasneem, Founder of TA Weddings & Special Occasions 
The most sought after wedding planner in Dubai, award-winning Destination Weddings and Special Occasions Planner Tasneem launched TA Weddings & Special Occasions, a wedding planning service in 2008. Since then she's dedicated her life to her passion; ensuring every bride has her dream day exactly as she wants while bringing a level of magic that the bride never could have imagined. Tasneem grew up in Norway, has lived in the UK and now calls the UAE home.