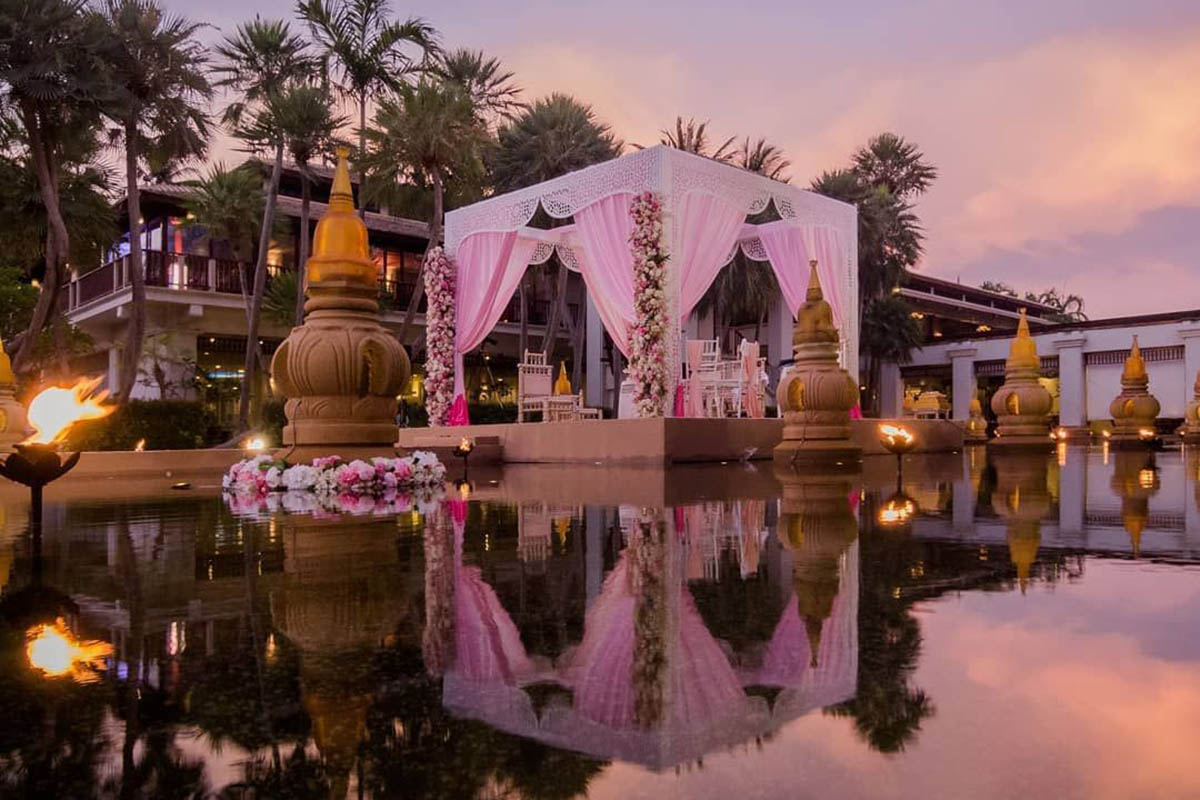 Planning The Perfect Poolside Wedding of Your Dreams
Make a splash with a wedding like no other. Outdoor poolside weddings can be jazzed up with ideas from pool top dance floors to synchronised swimmers!
Whist the traditional South Asian wedding venue usually consists of a welcoming hall for your guests, modern couples are opting for cosy outdoor weddings with a touch of poolside glamour!
While a pool is a beautiful addition to your outdoor setting, it can be used in different ways to create something unique and special on your big day!
Here are our favourite poolside wedding inspiration ideas!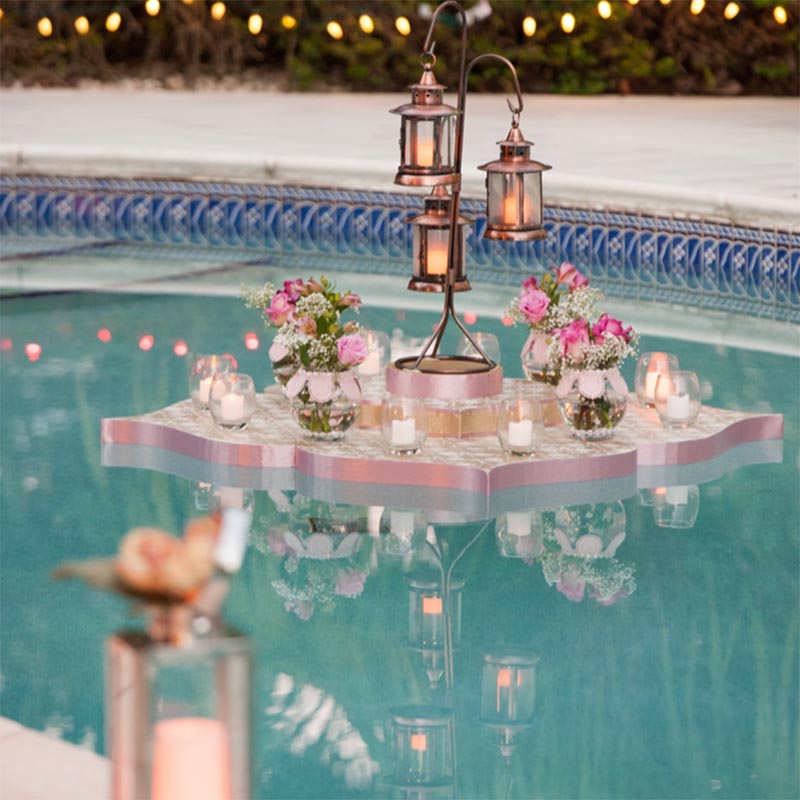 Floating flowers or petals
Fresh-smelling flowers have always been a part of South Asian culture to bless the new couple as well as provide beautiful décor and backdrops.
Flowers of all kinds look spectacular floating as arrangements or petals on the water and tie the pool into the theme of the celebration.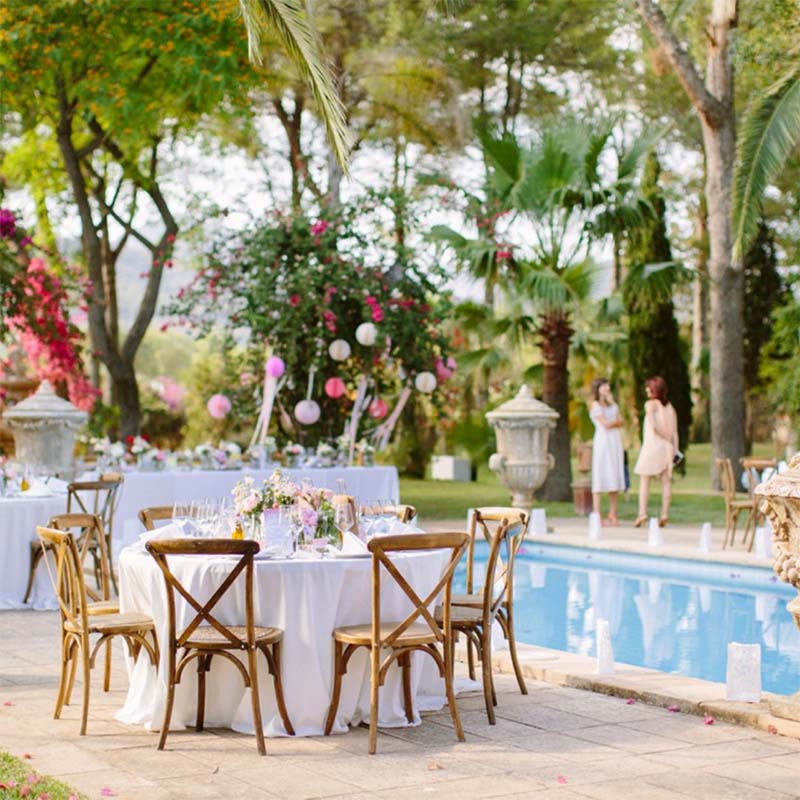 Pool top dance floor
Use every inch of your venue and invite the Aunties and Uncles for a slow dance on a clear floor over the pool.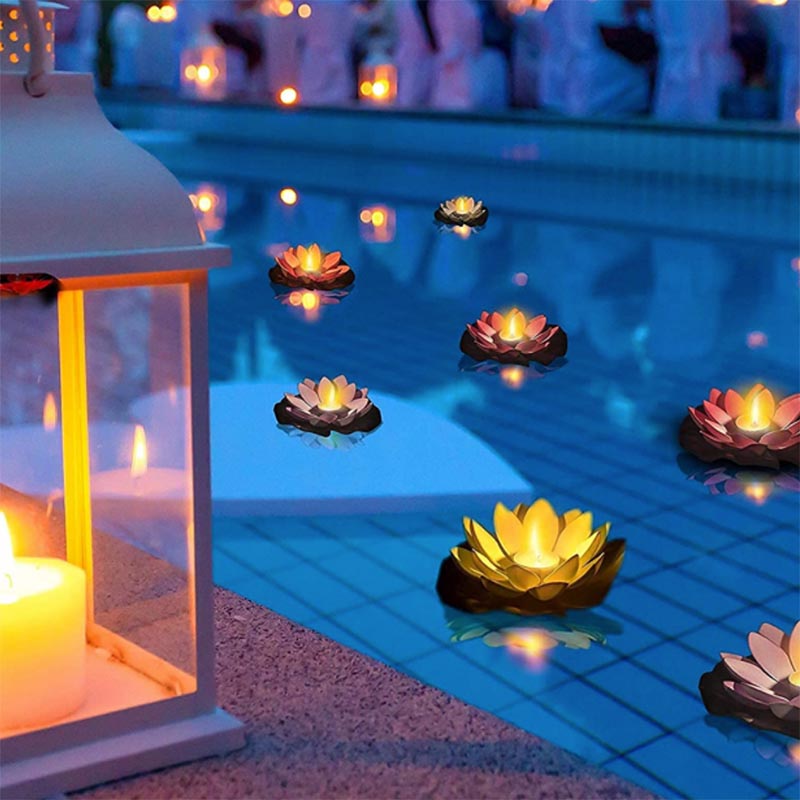 Poolside candles or lanterns
Candles around the edge of the pool are a great idea, especially if the ceremony is timed to take place after dark. Lighting up the edges of the pool will look beautiful while making the edges of the pool clear, keeping your guests from falling in!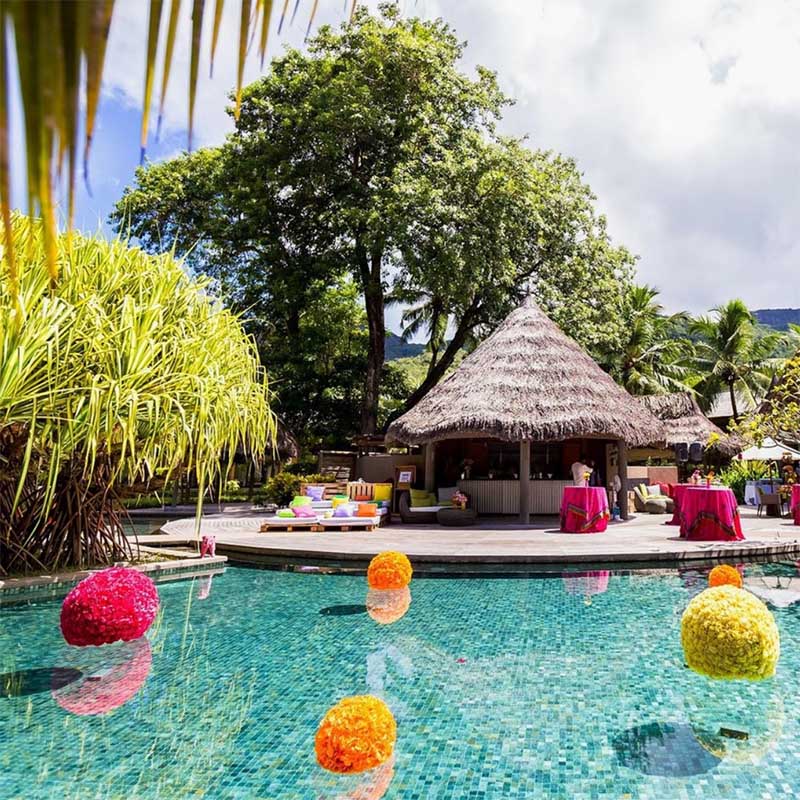 Hire synchronized swimmers
Make the pool part of the wedding entertainment by hiring synchronized swimmers for your favourite wedding playlist during your cocktail hour or reception.
It's a unique and fun way to make the pool the centre of attention. To take it a step further, see if the swimmers will wear your wedding colours to stick with your theme.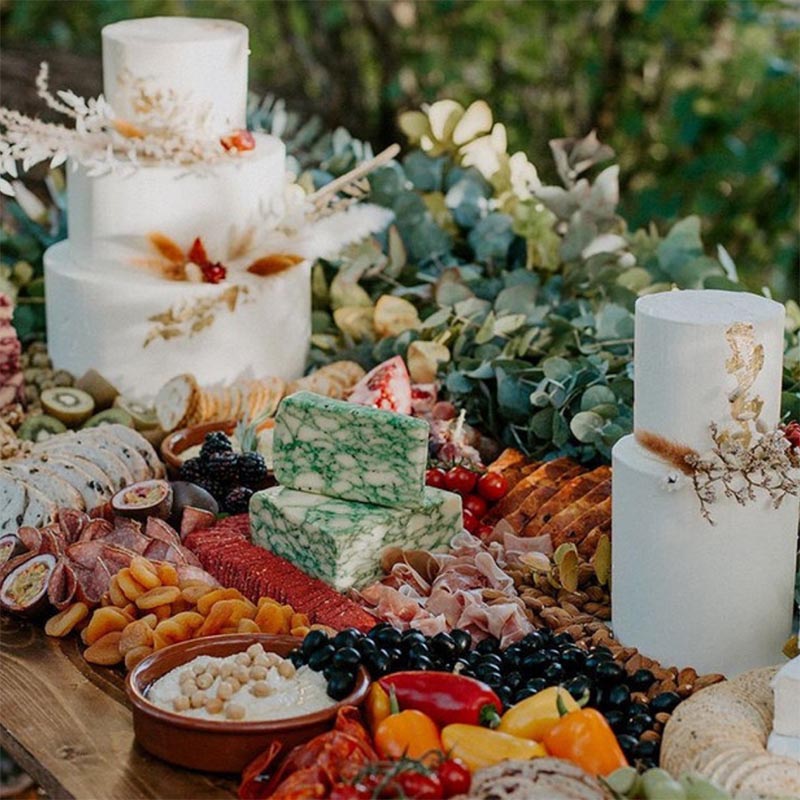 Have a pool-inspired cake
Take your poolside theme to other parts of the celebration with a pool-inspired cake! Beach weddings, tropical weddings, and weddings in hotter climates can all cool down with a water theme that runs throughout all your decors.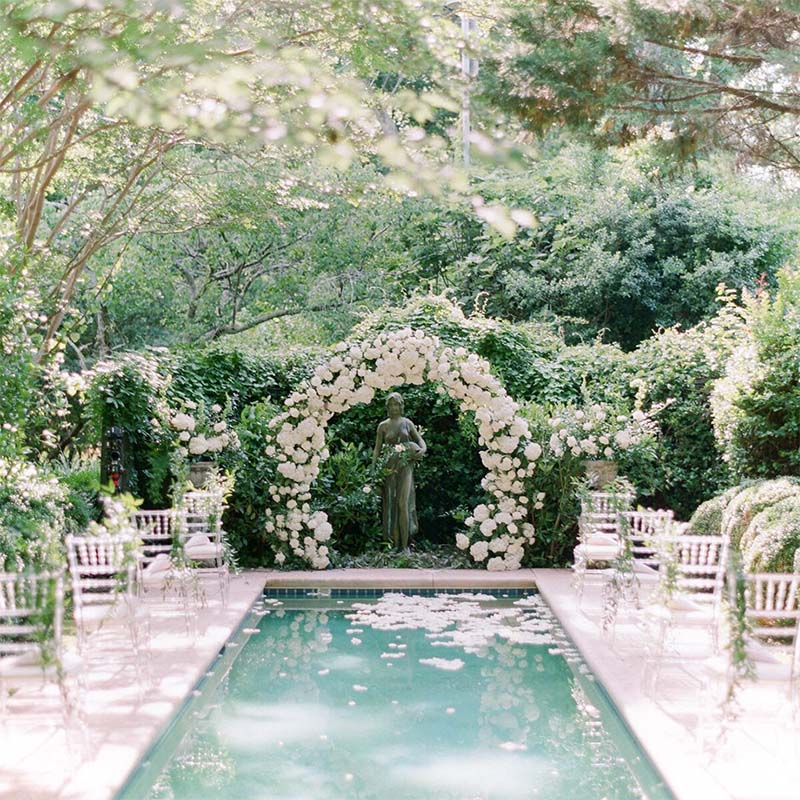 Poolside photoshoot
Even if you don't incorporate the pool into your ceremony or reception, you can still get some great shots with a poolside photoshoot. Ask your photographer to play with the reflections in the pool to get some fun and creative wedding photos.
Whatever you choose, a poolside wedding will bring a lot of fun and class to your big day!
For more content, check out Asiana TV!