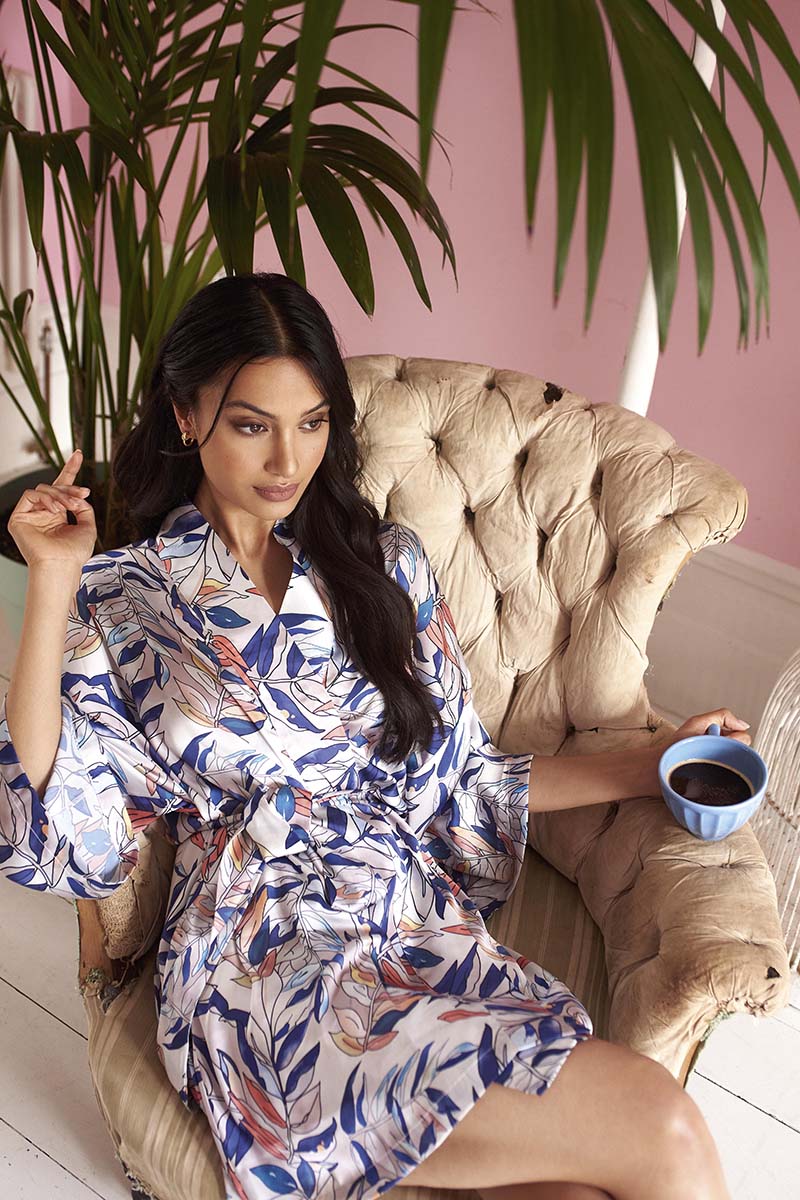 Smart yet comfortable, chic yet informal, cosy yet forgiving, the benefits of pyjamas stretch far beyond your bedroom…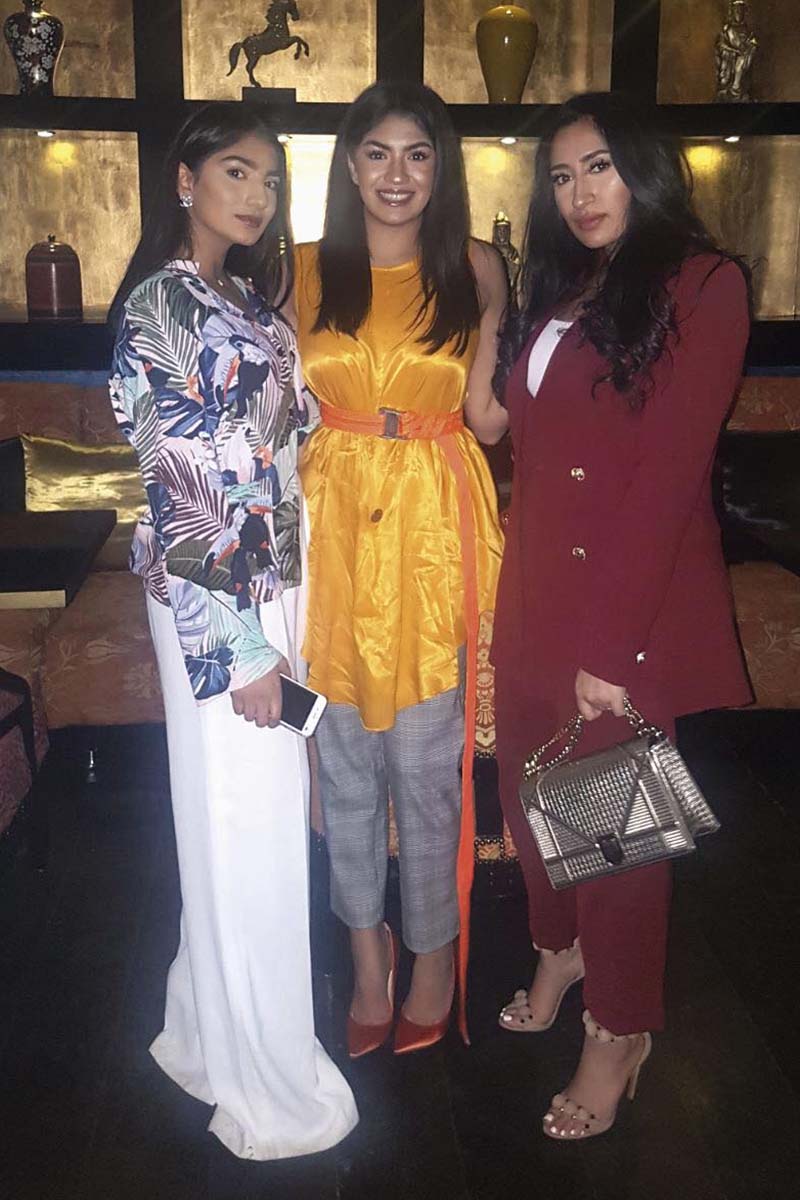 FYZ London is co-founded by the Fayyaz sisters, Mahria, Marketing Officer, Sabeena, Head of Sales and Saniya, Operations Director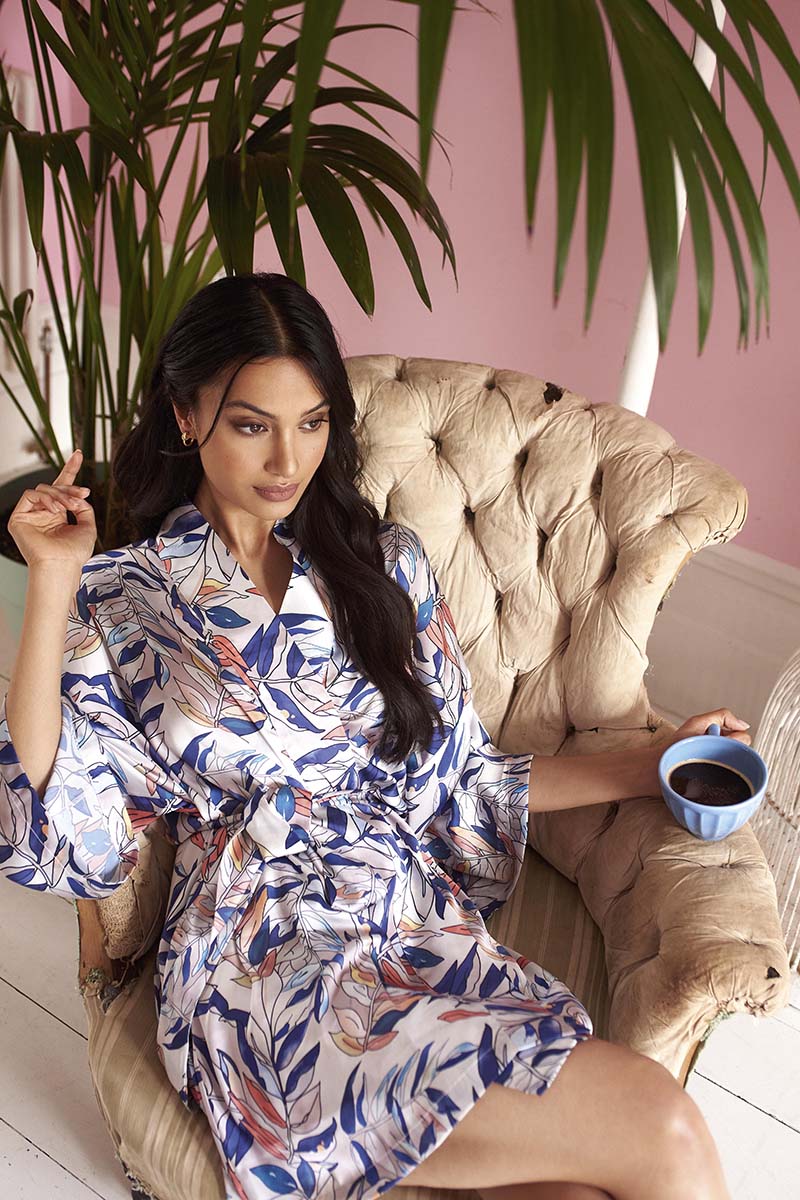 Smart yet comfortable, chic yet informal, cosy yet forgiving, the benefits of pyjamas stretch far beyond your bedroom…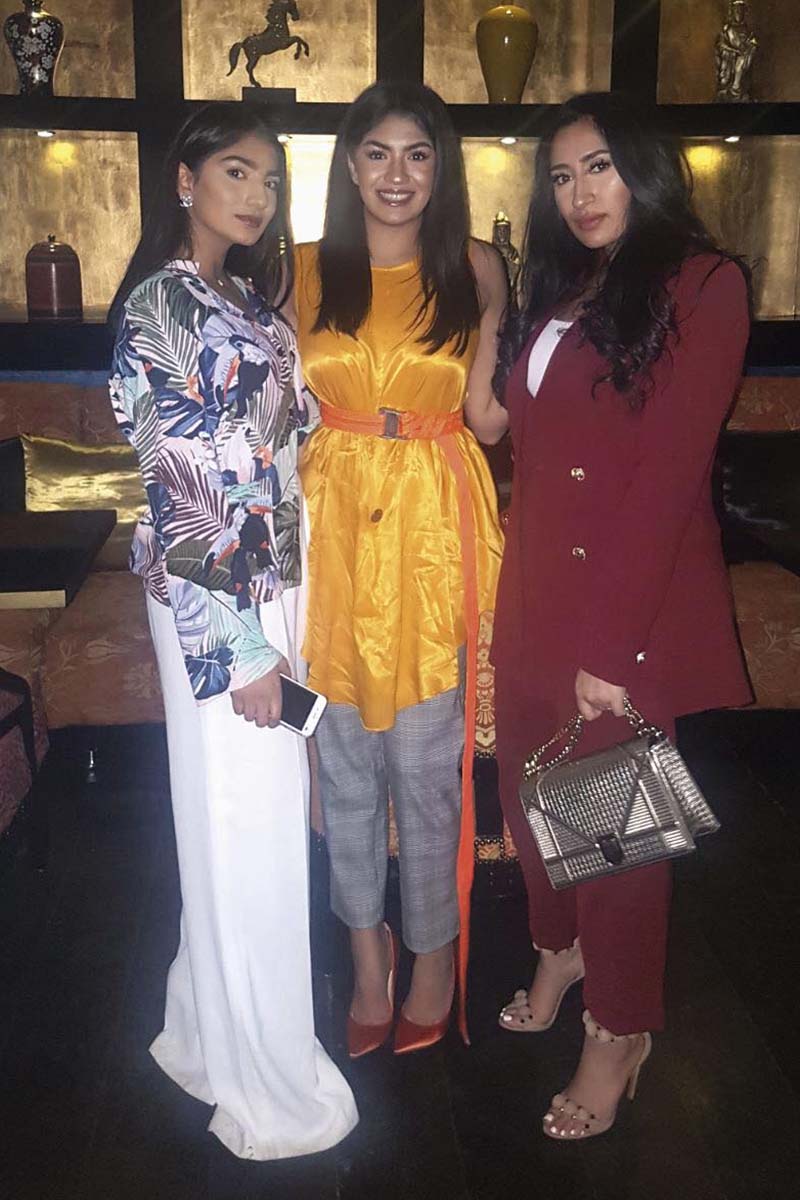 FYZ London is co-founded by the Fayyaz sisters, Mahria, Marketing Officer, Sabeena, Head of Sales and Saniya, Operations Director
Sleepwear just got sophisticated thanks to FYZ London, a new luxury brand that specialises in pyjamas. Created by sisters Mahria, Saniya, and Sabeena Fayyaz, the talented trio grew up inspired by the fashion entrepreneurship of their mother who launched the much-loved bridal brand Seasons and now it's their turn to set the trends, but there are no bridal formalities or heavy embellishing in sight. FYZ is a luxury loungewear brand with unique prints and a luxurious feel that is going to revolutionise how you dress.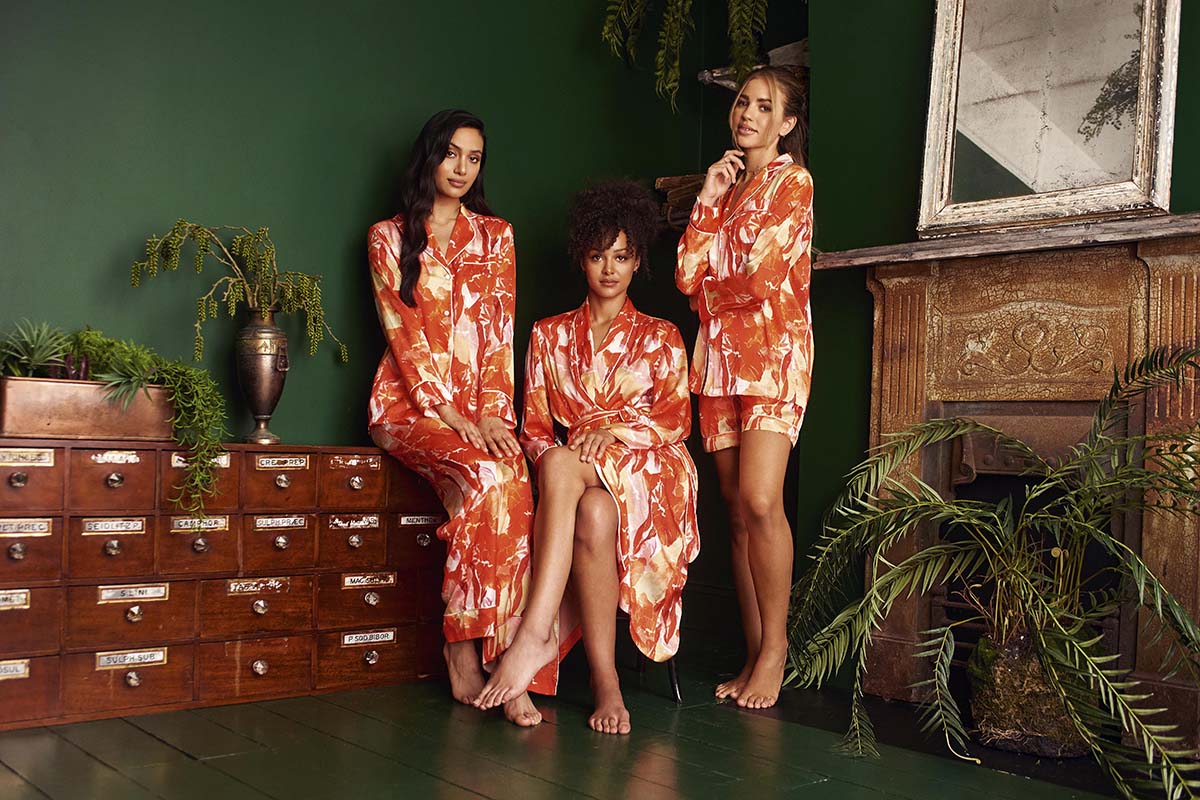 Cosy collections
Made from soft, silky satin, FYZ's pyjamas are lightweight yet luxurious and long-lasting. The fabric is breathable and will also reduce sweating while you sleep. The brand has launched with three signature collections, offering prints, patterns, and colours to appeal to all tastes, available as a long-sleeved pyjama shirt and trousers set, shorts, and a wrap around short and long kimonos.
The Riviera Set
A blue print in a calming and peaceful tone, with contrasting piping, this set will help you get a good night's sleep and, of course, it maintains a smart aesthetic.
The Ivy Set
With its neutral base, subtle tones and pretty botanical print, this is the most popular aesthetic in the collection and is ideal for wearing in spring and summer, transitioning easily into daywear.   
The Blossom Set
Kick it up a notch with the vibrant yellows, oranges, and red hues of the blossom pattern. It's been designed as versatile loungewear you can take from the bedroom to sipping cocktails by the pool on your honeymoon.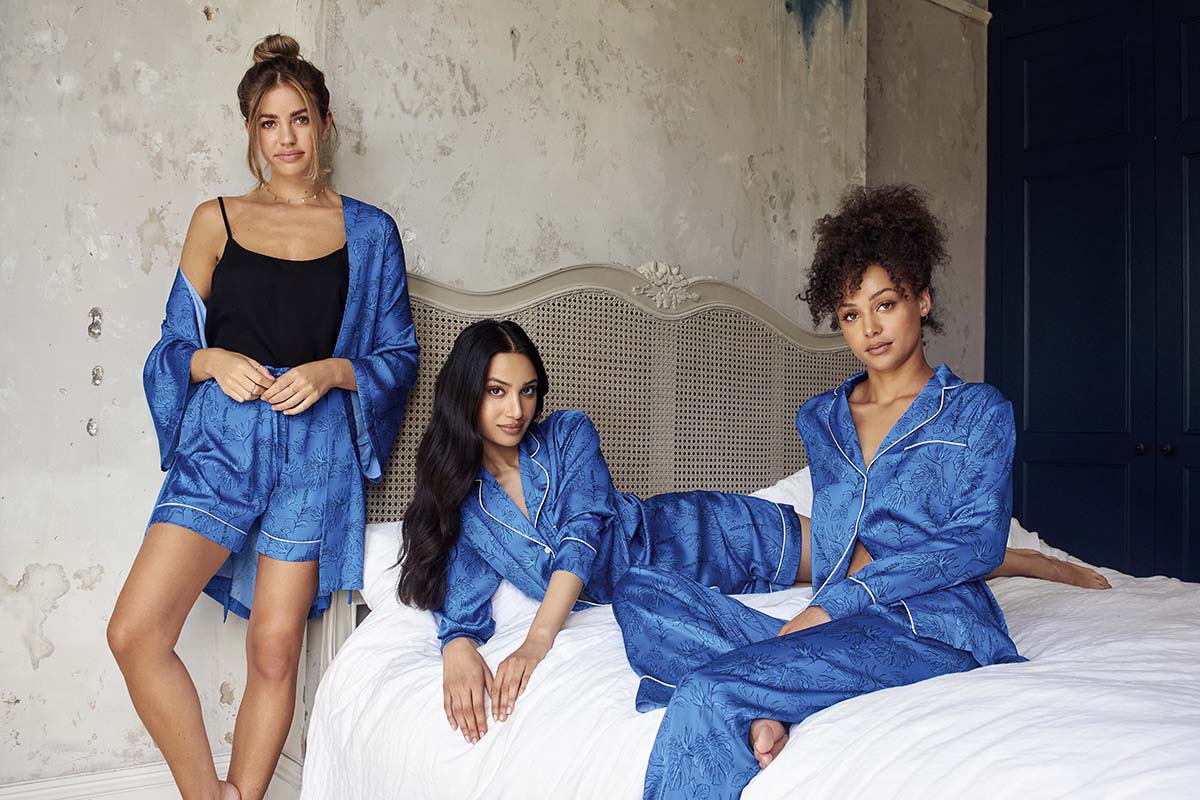 5 ways to wear your pyjamas
You've had your forty winks, but where else can you wear your FYZ London PJs? Mahria has these suggestions:
1. Buy one of our kimonos before your Big Day. They are the perfect garment to wear while you're getting your make-up done. Your MUA needs access to your face and neck so while they get to work you can relax in comfort.
2. Each of our separates can be worn as clothing. Wear the top as you would a blouse. Our long-sleeved shirts look great with their sleeves rolled up and teamed with jeans.
3. When you're around family it's important to feel comfortable and maintain modesty but you can't wear day clothes in the evening. Wearing pyjamas when you pop down to the kitchen at night to get a glass of water is a great way of feeling confident and looking good should you bump into your relatives.
4. Take them on business trips. After a long day wearing formal clothing which can feel restrictive, the best way to unwind is to shower and change into a comfy set of PJs.
5. Wear on your next girl's night in or for bridal showers and ensure all the gang have a pair. PJs are an essential component of a fun evening together, and ideal for lounging around as you watch movies, catch up on gossip, and eat all the snacks!