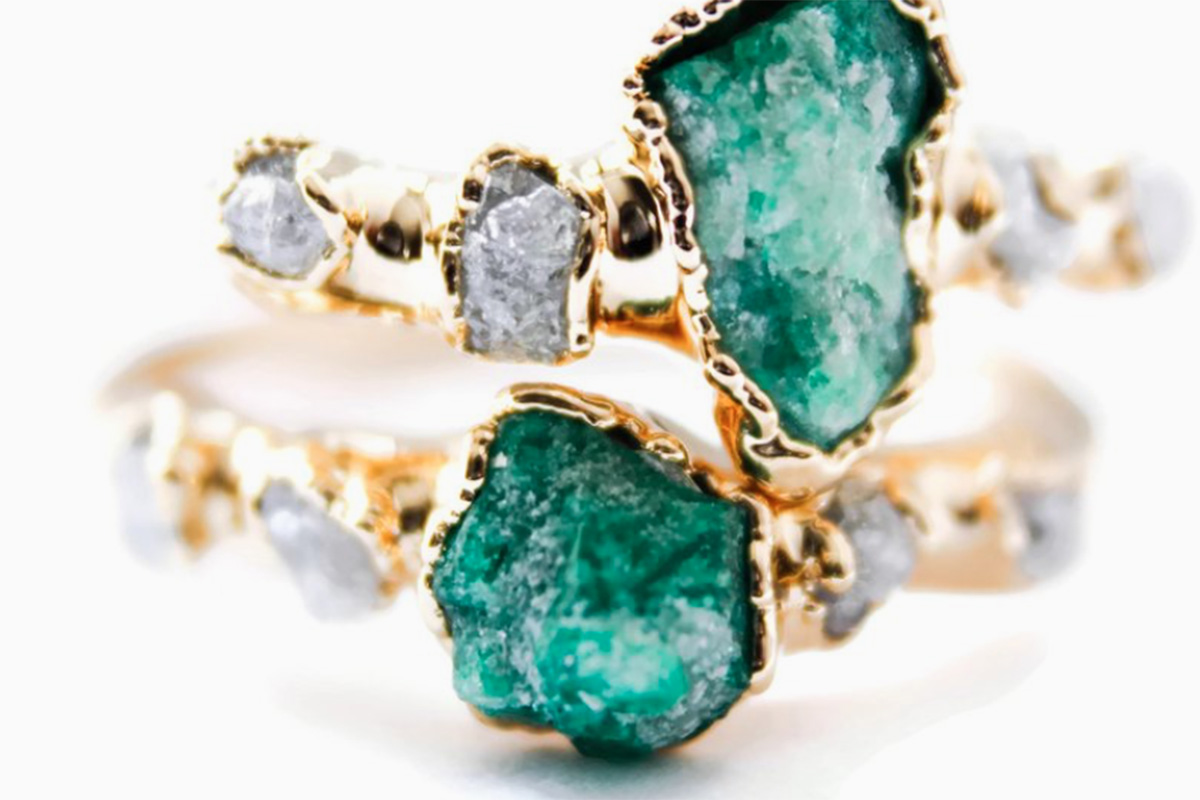 If the Adam Sandler crime thriller Uncut Gems had you intrigued with its dramatic storyline about a rare black opal and got you wondering about acquiring your own, then good news, uncut stones are having their moment.
What makes them special is that uncut stones don't require shaping, filing or polishing, they're used as found. These treasures are so unique that they're the ultimate ingredient for a modern bridal jewellery set. Less extravagant than their cleaned up counterparts, you might want to mix up the rough with the smooth in a bespoke neckpiece that contains polished and uncut stones. As they're cheaper than the 'real thing' jewellers often use larger fragments so expect statement neckpieces with prominently placed components.
Seen on the necks of the world's leading fashionistas, Neerja actress Sonam Kapoor Ahuja was seen wearing an uncut diamond choker with a white sari for a glam do while on the runway, models at Giambattista Vallishow's SS20 sported raw stones on the ramp.
Matching sets are the way forward and if you're ordering a bridal or party piece the best backdrop for uncut stones is to have them set in gold.