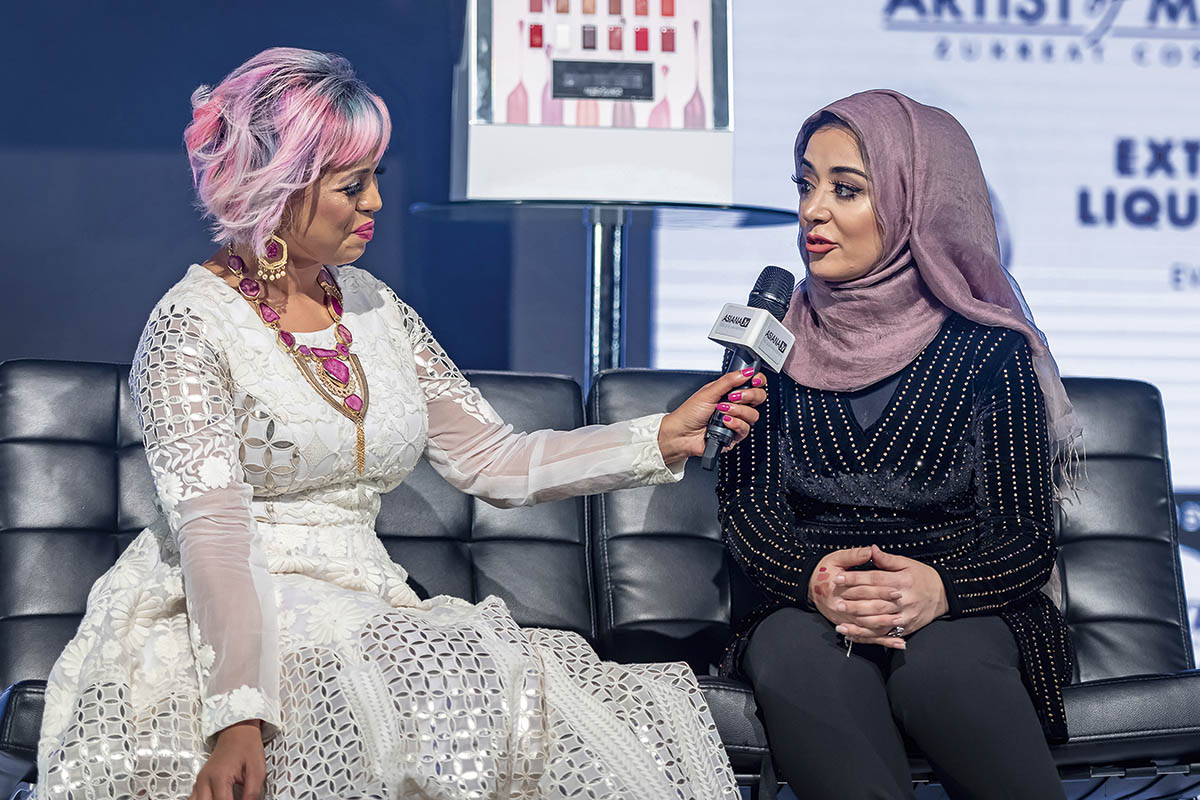 Global Beauty sensation Zukreat joined us on stage for a live tutorial and chat!
After making her Asiana debut in 2016 at The Asiana Bridal Show Birmingham, Zukreat Nazar, the Iraqi entrepreneur behind the highly-acclaimed Artist of MakeUp brand returned to the stage for a rare live appearance. The celebrity MUA was interviewed by Host Momtaz Begum-Hossain while she did live makeovers using her signature make-up products.
Zukreat whose YouTube channel has over 37 million views, began her journey as an MUA and Beauty Vlogger and was one of the first to introduce the technique of contouring into a beauty tutorial. This led to her launching a contouring stick which is how her global brand got started and it wasn't long before fans from all over the world began to hail her one of the finest MUAs of the times.
At the show she introduced the Wedding Weekend audience to her new brand of lip colours, named after bold social media hashtag inspired words that she too embodies such as Slay, Queen, Go Getter and of course, Boss Lady.
In her second tutorial, Zukreat demonstrated how to create an ombre-lip, one of her most-requested techniques and the audience watched in awe as she performed a live transformation on her model. She also chatted about life as a mumpreneur, her collaboration with Make-Up Artist Kaniz Ali and why she adores running a business with her husband. A true inspiration and role model, it was an uplifting start to our catwalk show.