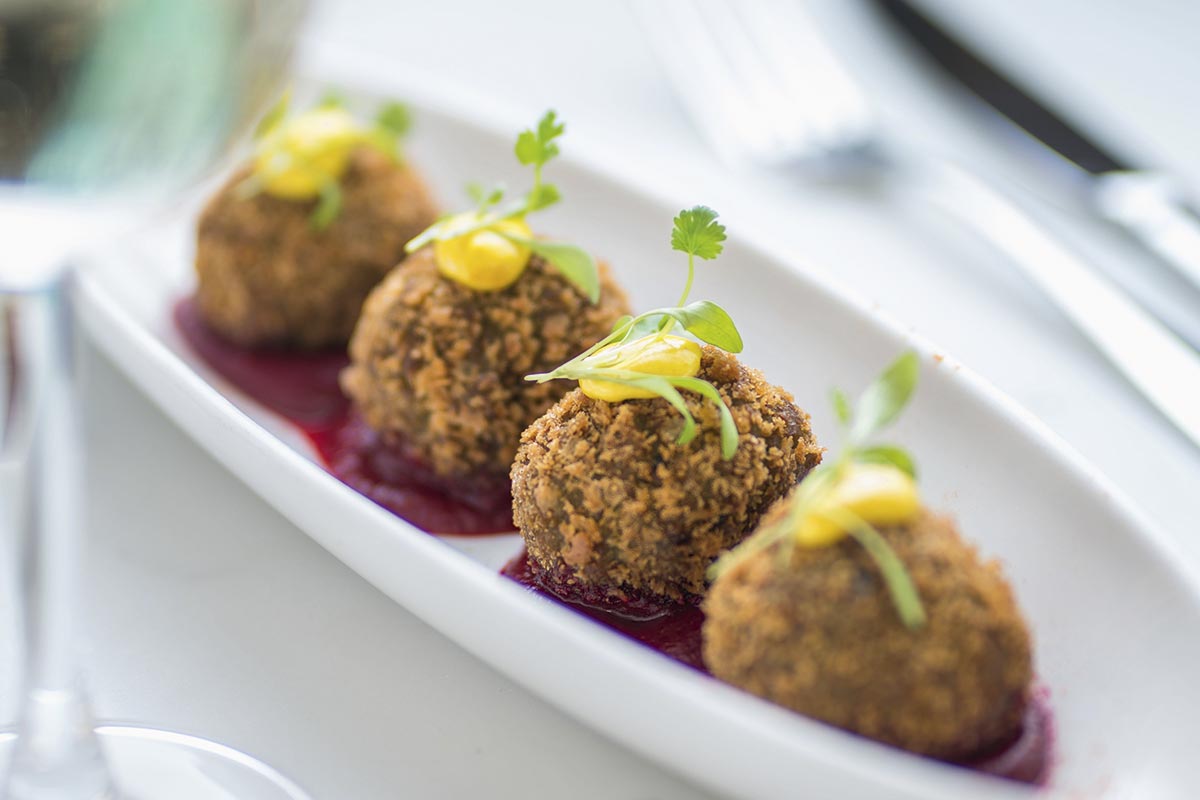 Cuisine With A Conscience
Group Executive Chef Satyabrata Jana at Chakra Bespoke Caterers and Restaurant explains how they're leading the way in sustainable, vegan cuisine
With environmental and human health issues taking precedence in the world, there has been a rising demand in the food industry to provide diners with responsibly sourced, sustainable and healthy food. In keeping with this trend, there's been a surge in lifestyle choices such as keto, carb-free, vegetarianism and veganism. Chakra has always taken great care in providing organic, healthy, good quality local produce to its customers and clients alike while ensuring that all dietary requirements are met.
A common misconception about vegan cuisine is that it's limited in taste and variety, something that Chakra refutes. Whether it be the seasonal menus served at our restaurants or our bespoke menus for in-home and event catering, we have an unmatched variety of vegan options amongst the traditional favourites and new concepts are always being created by our expert chefs.
Recently, Chakra was asked to be a part of a purely vegan wedding. After understanding the client's likes, dislikes and requirements, the menu that was curated was a tremendous success with guests satisfied and wanting for more. From masala tofu fritters to jackfruit biryani, the variety of flavours found within the menu surprised many vegan sceptics.
Often vegan menus are thought to be monotonous, however our menus have proven this to be a myth. Take our fun twist on the traditional golgappa we served vodka spiced pani puri, which gave guests more than just a spicy kick.  Speaking of vodka, we provide an entire range of vegan beer, wines and spirits for our more plant inclined clientele.
The good thing about vegan and vegetarian food is that compared to heavy meat-based dishes, plant-based dishes are lighter and refreshing, leaving guests being able to indulge a little bit more and not feel sluggish afterwards.  For those clients who wish to cater to everyone's preferences, herbivorous friends included, we often provide a variety of vegan desserts and ice creams for all to enjoy. Most of the time guests don't even realise and come up to us, telling us how delectable their mini sweet treat was and are shocked when we let on to them that it was in fact vegan.
At all vegan events, we also take care to ensure that all the crockery, cutlery and glassware that we've used and provided is environmentally friendly, such as wooden or biodegradable plates and we try our best to reduce food waste, making sure that we're doing our bit for the environment.
As the saying goes, you first eat with your eyes and Chakra not only provide sustainably sourced, flavourful, nourishing cuisine, we ensure that our presentation is eclectic and fun. With the plethora of options out there we strive to cater to all needs. Our bespoke approach to catering also puts the personal touch back into personalisation.
Visit CHAKRA RESTAURANTS:
Chakra Riverside, 1 Riverside Walk, Bishops Palace House, Kingston Upon Thames, KT1 1QN
Chakra Kensington, 33c Holland Street, Kensington London, W8 4LX
For your wedding or event enquiries please call 0208 541 5757
Email: enquiries@chakraevents.com
www.chakra.events