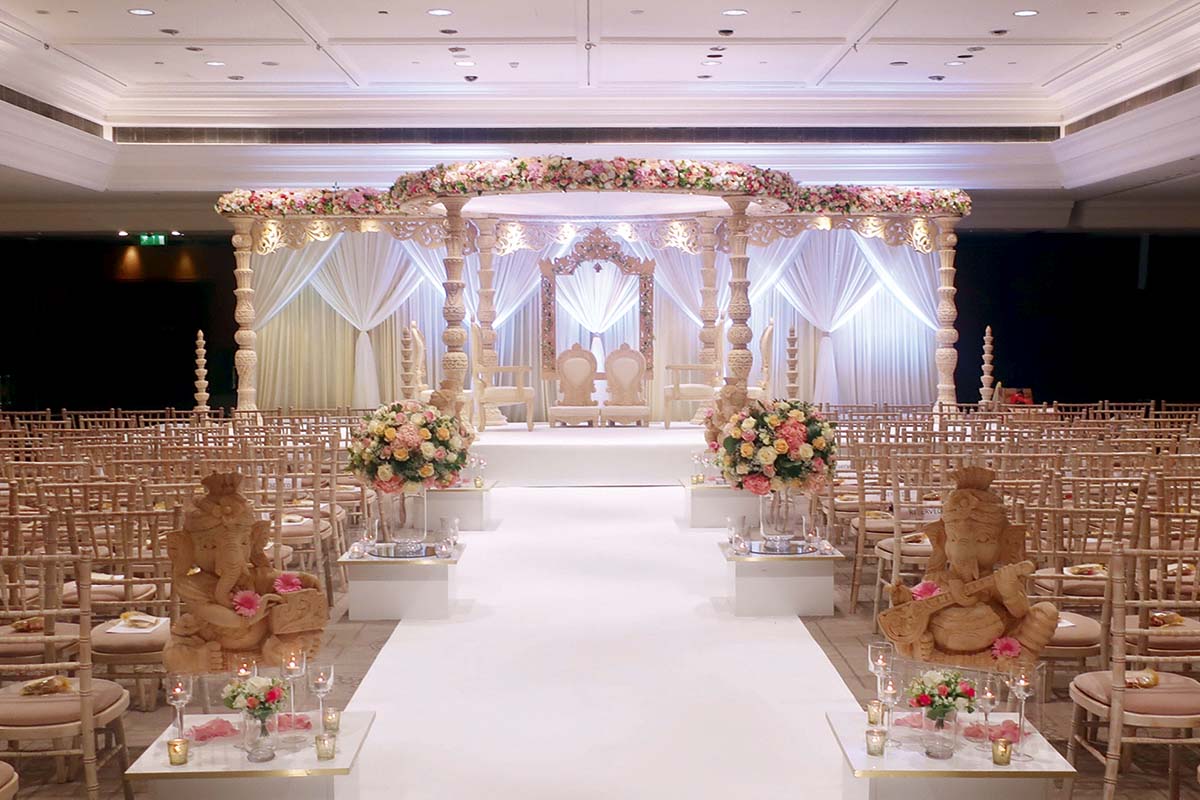 From catering to creating a complete experience, get the full package with Ragasaan, pioneers in wedding planning
When it comes to throwing a dream wedding, there isn't enough that can be said about hiring a capable planner. Whimsically calligraphed wedding invitations, meticulously styled tablescapes engineered down to the last dessert spoon, a sparkler-filled send-off complete with capturing the perfect photo are just some of the small things that should look as though they have occurred by magic. Combine these fine details with the larger, more substantial aspects, such as hiring a venue, catering for hundreds of guests, and even finding car parking space for those that come later in the evening, any married couple will tell you it took them months of meticulous planning. Throwing a wedding is an enormous task and any couple would be wise to hand off the heavy lifting to the pros.
Introducing Ragasaan, an experienced wedding management company specialising in finding you the perfect setting to host your wedding as well as offering a wealth of 20 years-worth of catering experience. And one of those perfect settings just happens to be moments from Buckingham Palace. Situated in the heart of Mayfair, InterContinental London Park Lane is an iconic venue offering an elegance in its classic English décor as well as an abundance of space, boasting a ballroom with over 9,000 square feet of space. As industry insiders, Ragasaan will ensure the space is adorned with decorations from the best-in-the-business companies, and will source everything from your mandap, lighting and centrepieces to flower arrangements.
And don't forget the photos. Just a stone's throw from Hyde Park, the location of the InterContinental London Park Lane means you could have your official wedding photographs taken in the Grade-1 listed royal park. Pretty as well as practical, InterContinental London Park Lane has thought about everything down to parking: offering free spaces, you won't have to worry about guests getting lost on the underground.
Feeling hungry? Over the last two decades, Ragasaan has become a major force in the wedding food scene and are now official sole providers for Asian weddings at InterContinental London Park Lane. Famed for their fusion of different flavours, fragrances, moods and love, Ragasaan creates an experience like no other. Their multi-national team will bring their culinary experience and ideas from all around the world, ensuring your menus are always authentic, delicious and oh so Instagrammable. Their versatile team of chefs can tailor the dishes to your tastes and needs, ensuring that the food served on your wedding days is as individual as you wish. They can work with you to prepare creative menu choices that will include only the freshest ingredients from the finest food emporiums. Inspired by ancient Vedic skills, the Ragasaan chefs mix contemporary ideas with traditional recipes, offering up much-loved Indian dishes as well as Thai, Italian, Chinese, Japanese and Mexican plates. Now that's food for thought.
• RAGASAAN
020 8839 0880
www.ragasaan.com