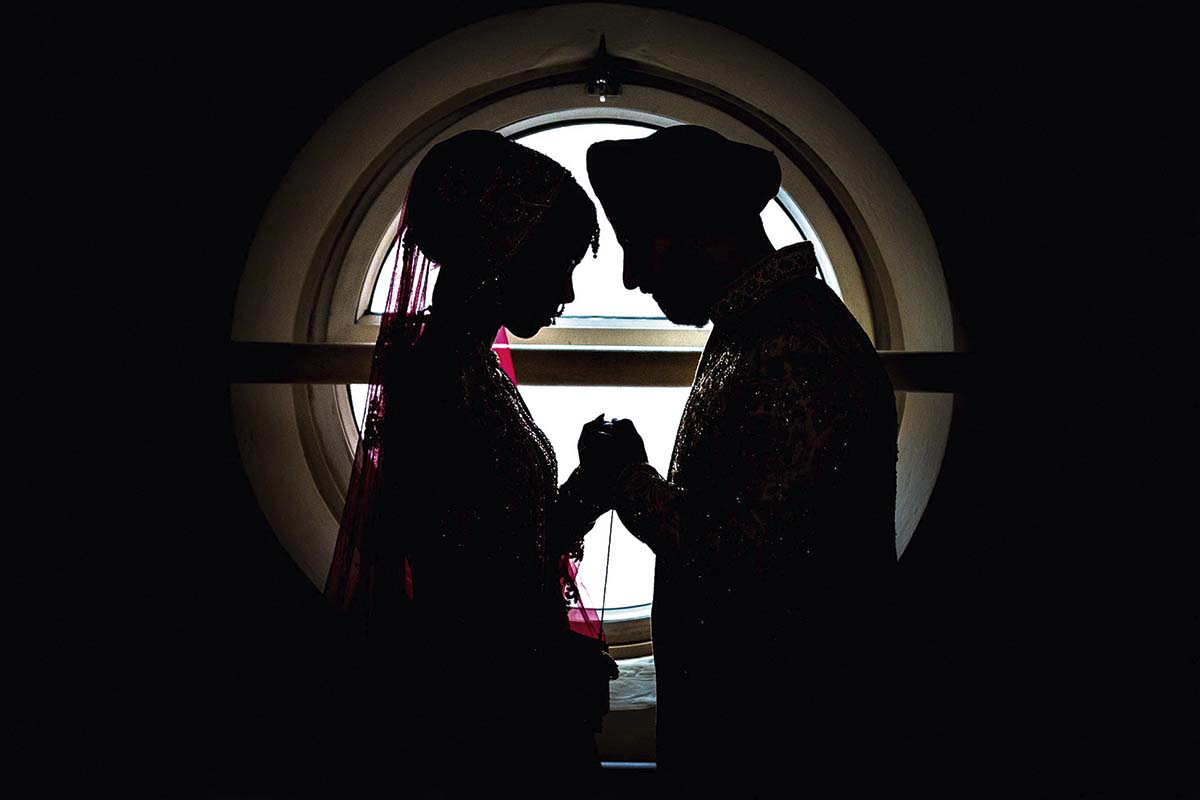 Every Picture Tells A Story
Re-live the emotions, as you look back at your wedding album with the fondest of memories
If there's one thing that everyone attending a wedding should carry on them, it's tissues. Even the strongest of couples, guests and family members can be brought to tears when it comes to the emotions and beauty of celebrating true love. No matter how much you prepare for it, your wedding day will be filled with emotions that make your heart soar, leap, sink, break, and even feel full to the brim of passion. These internalised feelings are often forgotten in the aftermath. The only way to cherish them forever is by having a wedding album that captures these instinctive moments in time, as and when they happen. Not every photographer has the natural ability to second guess, such pivotal moments – Shevy Sandhu however, is one of them. The West Midlands based photographer who shoots weddings across the UK and abroad, has a flair for understanding family and it's his 'people person' nature that allows him to connect with couples and their guests, which is how he ensures he never misses a moment of the action.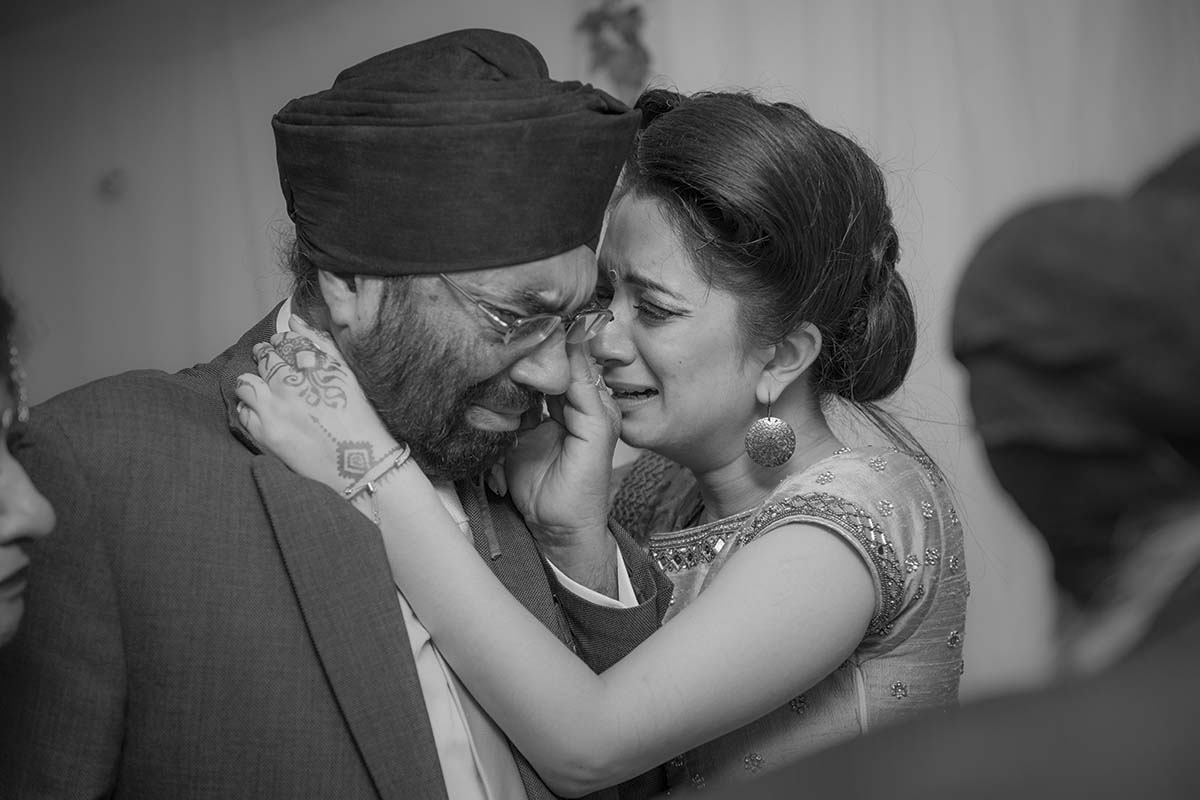 Everlasting Emotions
Shevy reveals the key moments in every wedding that he loves to capture
Shevy shoots in both colour and black and white, but he favours the powerfulness of simple, classic black and white shots because they capture emotions in the best way possible. Shevy  will shoot throughout your day and is always on call for when the next emotion will strike. The result is photographs that are timeless, real, and truly represent the magnitude and magnificence of your Big Day.
Joy – that moment the champagne pops and the whole room raises a glass to the couple. Everyone is beaming with happiness and complete attention is on the couple who feel like they are in their own magical world.
Pride – when the father of the bride sheds a tear, it represents more than sadness. It's a feeling of complete and utter pride in his daughter, knowing she is finally grown up, has blossomed into an amazing woman and it's now her time to move on.
Sadness – leaving home can be the single most emotional moment of the wedding for the bride. For some brides this may be the first time they have ever lived away from the familiarity of their parents, so it's overwhelming and incredibly emotional.
Excitement – the 'First Look' is the most powerful moment for a couple; that minute they lay eyes on each other for the very first second, acknowledging that this is it, the moment they have been waiting for. It can never be re-enacted or captured again. Getting it right is one of the moments I look forward to shooting the most on a wedding day.