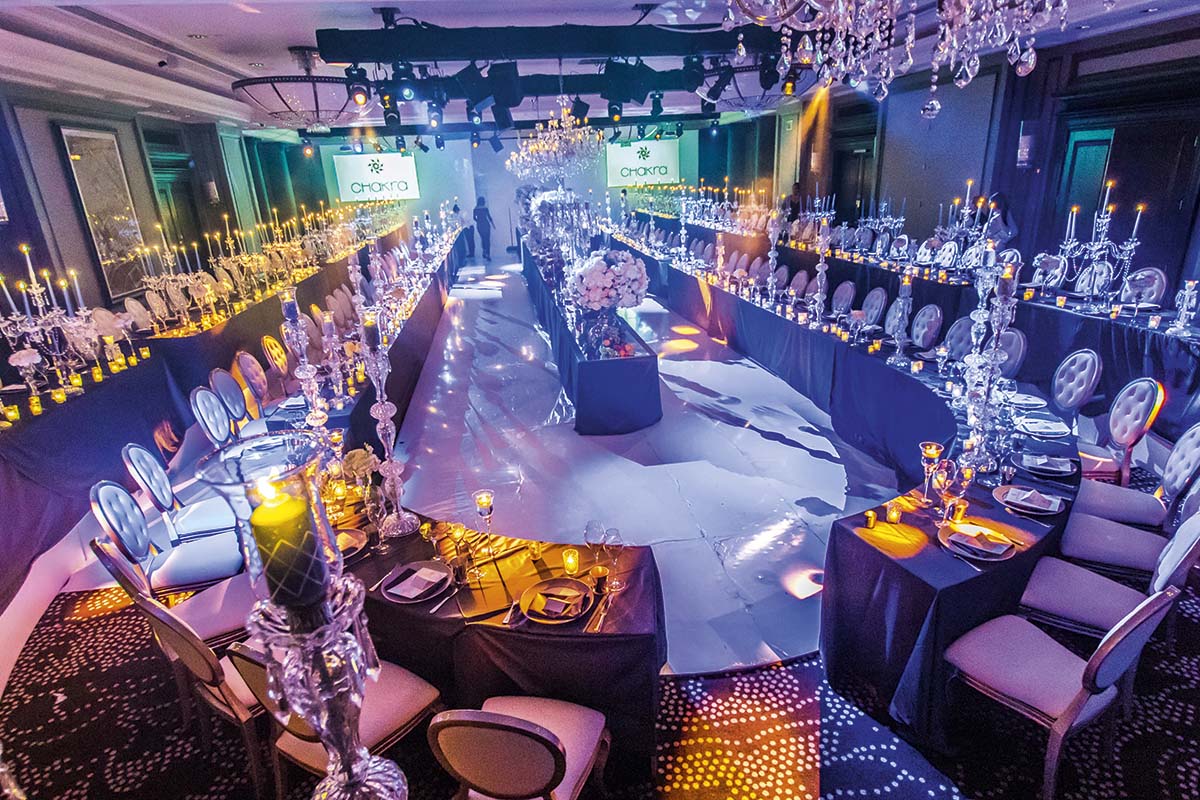 Experts in their field, the team at Chakra Events provide their top tips for couples planning their special day…
Passion, creativity and elegance: the key ingredients behind Chakra Events' award-winning catering. Serving elegant Indian and Pan-Asian cuisine, they will never put their name to anything that doesn't meet their high standards, putting their full and undivided focus into each individual event. So if you're planning a day where the emphasis is on luxury and perfection, here are Chakra Events' top five tips to get you started:
TIP#1: Give it some personality
A wedding can be seen as a way to showcase who you and your husband-to-be are as a couple as well as individually. Take your family and friends through a journey consisting of your favourite foods, music, traditions and your passions. Though, it's impossible to satisfy everyone, you can work with your partner to create the perfect balance of all the things you love.
TIP#2: Check the small print
Wedding catering/planning can be riddled with hidden costs and small prints. When planning your Big Day, keep an eye out for any hidden costs and potential future costs such as hiring kitchen equipment for a venue that doesn't have a workable kitchen, or having to hire out tables and chairs. This is why we strongly recommend choosing a hotel as a venue option as they're already fully equipped for weddings. In addition we can often hire their cutlery, crockery, glassware and linen at a reduced price which will save on overall costs for our clients, ensuring you get the best value deal
TIP#3: Don't substitute fine dining for fine details
Wedding guests may not remember or even notice the finest details of flower arrangements and expensive production, but they will always remember what they ate and how it made them feel. Food is one of the main experiences of any wedding and, in most cases, will help decide how guests felt about the overall wedding day. Don't get too caught up in the finer details and forget about the main decision. Take your guests on a sensory journey that they will not forget.
TIP#4: Check your space
Never underestimate the importance of space. Keep in mind the size of your guest list and what you will be doing with your space. Will the space be large enough to accommodate all of your guests comfortably, or will it be a bit of a squeeze? Is the venue within a comfortable travel distance for your guests? Consider how easy the venue is to get to by car as well as by public transport for those coming from far and wide.
If you need support in venue selection, then Chakra are at your service. Chakra is accredited in some of the best venues in London including The Rosewood Hotel, The Mandarin Oriental Hotel and The Four Seasons Hotel, as well as some beautiful locations outside London including Froyle Park and Cowdray House. Chakra doesn't just serve the UK, but they also specialise in events abroad from Italy to France, Spain, Monaco, Turkey to Marrakech. From beautiful country manors to downtown locations to a fantastic destination wedding, Chakra has a relationship with every venue a couple could want.
TIP#5: Know what you want
Write up a list of required items for your day and make sure you can see all of these happening in your choice of venue. If you're after a particular caterer, ice sculpture and fireworks, it's important that your venue is can accommodate them. Once you've ticked off all the items on your wishlist, you'll be on the right path to creating the perfect day.
Visit CHAKRA RESTAURANTS:
Chakra Riverside, 1 Riverside Walk, Bishops Palace House, Kingston Upon Thames, KT1 1QN
Chakra Kensington, 33c Holland Street, Kensington London, W8 4LX
For your wedding or event enquiries please call 0208 541 5757
Email: enquiries@chakraevents.com
www.chakra.events