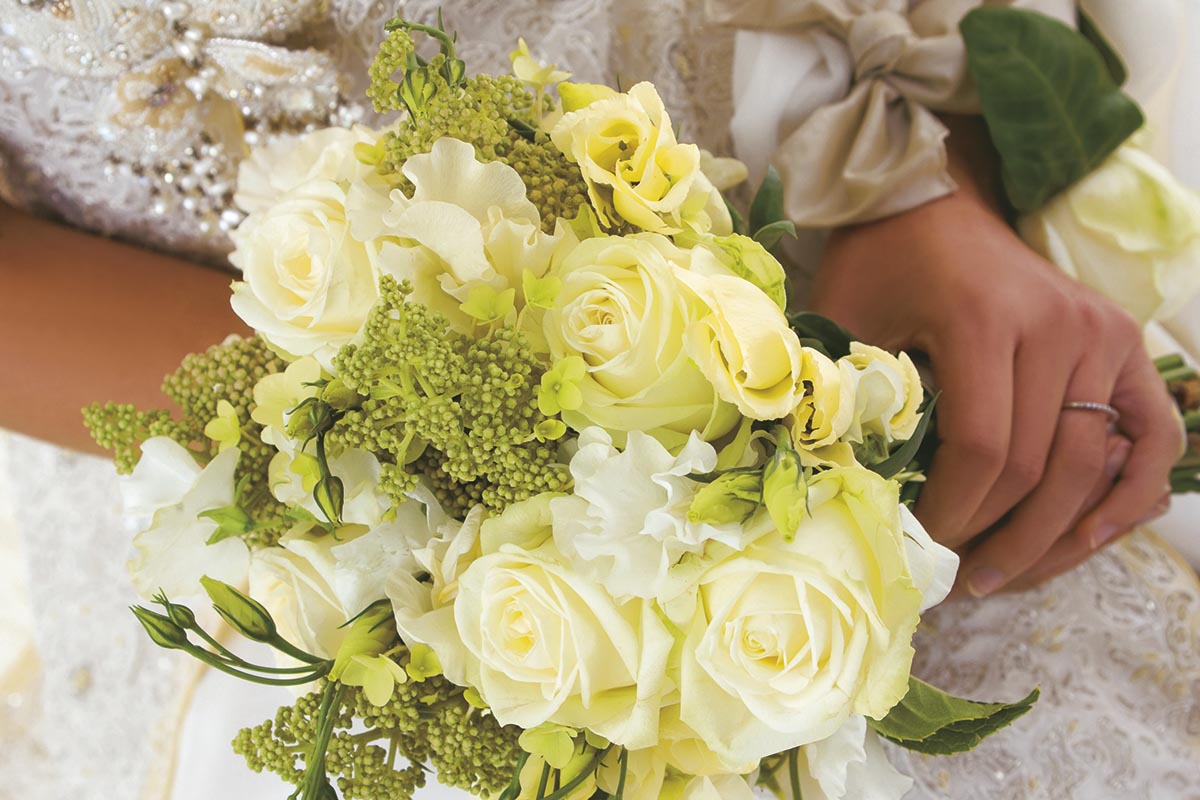 Say 'I Do' With The Right Bouquet For You…
10 considerations for picking your bridal flowers
1. Choose your bridal outfit first
The colour palette of your wedding bouquet should complement and enhance your outfit, whether it's a classic white wedding dress or a traditional lengha. Take a photo of it along to meetings with your florist so they can advise on which flowers they recommend.
2. Be seasonal
While you may be a fan of bright tropical florals, if you're getting married in the winter these flowers won't be available and they'll look out of place. You'll spend more money on sourcing them and they'll have to travel far. Instead go for a more sustainable, seasonal and local option; wildflowers are our favourite. 
3. Opt for comfort
You may be holding your bouquet for a while so for a budding romance, make sure it's manageable. It may look enchanting to have lots of hanging green foliage but if they get caught in your kaleeras it may become a thorny issue.
4. Consider the bouquet shape
There is no one specific design when it comes to bridal bouquets. Just like you'll be researching your jewellery and accessories, try holding round bouquets, shaped bouquets and even fan bouquets where flowers are attached to a fan – your florist can assist with this. 
5. Know your body shape
Whether you're curvaceous, tall or petite, think about how your bouquet will compliment your overall look. For example, cascading bouquets with larger flowers suit curvy figures, while small buds wouldn't look as effective.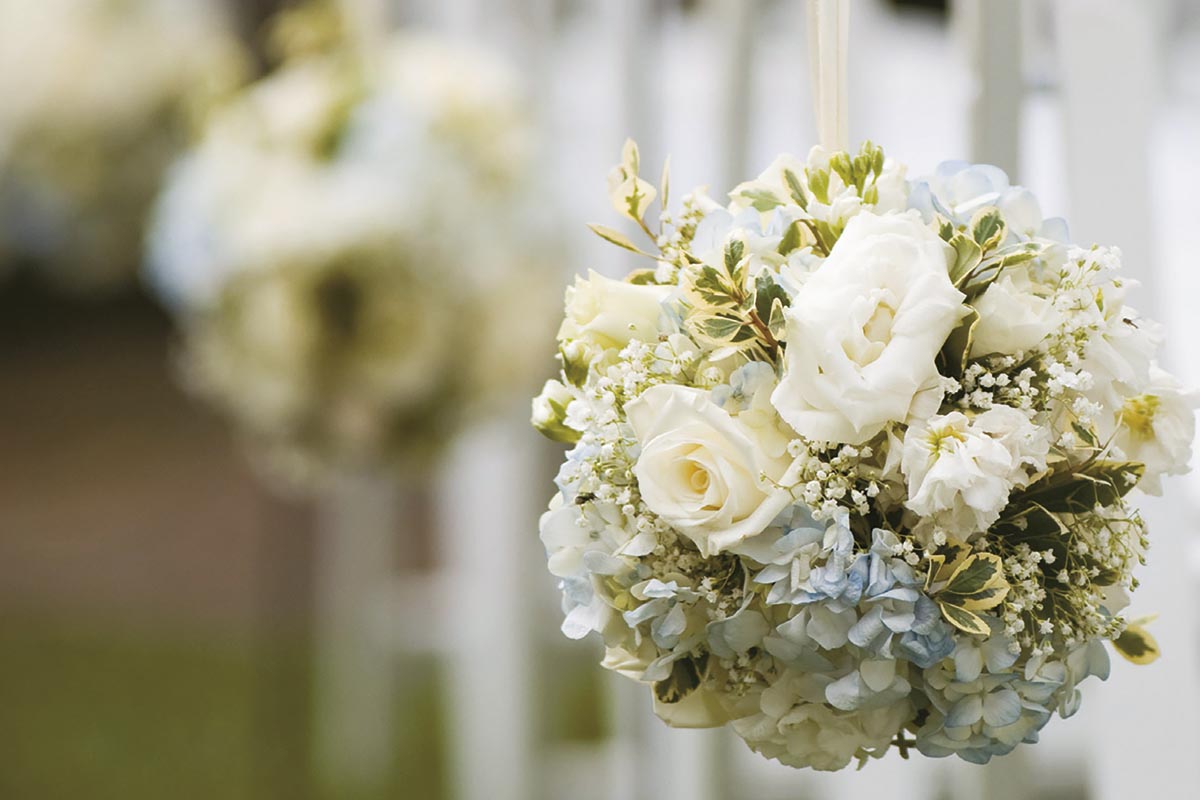 6. Compliment your theme and décor
If the starting point is your dress, once you've chosen your bouquet you could then carry those colours and flowers into your wedding venue décor in flower walls, garlands for pillars and table-setting centrepieces.
7. Match your wedding cake
A popular trend is to incorporate the same flowers that appear in your bouquet onto your wedding cake. If you're keen to try this ensure the flowers in your bouquet work on a cake – roses are perfect.
8. Co-ordinating bouquets for bridesmaids
The bouquets held by your bridesmaids and even the petals strewn by flower girls shouldn't overpower your bouquet but they can include similar flowers and colours, just on a simpler, smaller scale.
9. Buttonholes for the groom and his groomsmen
It's traditional to take one variety of flower from your bloom and introduce that into the flower corsages worn by the guys. When you're selecting your bouquet discuss with your florist which one could be that feature flower.
10. Scented flowers
Last bud not least, think about the smell! Some flowers like lilies and lavender give off a very strong fragrance and while that may be a welcoming feel for vases at home, when you have a bouquet to hold all day it can become nauseating if your senses are distracted. Opt for neutral-scented blooms so that the joy is in the aesthetics and not in the air.