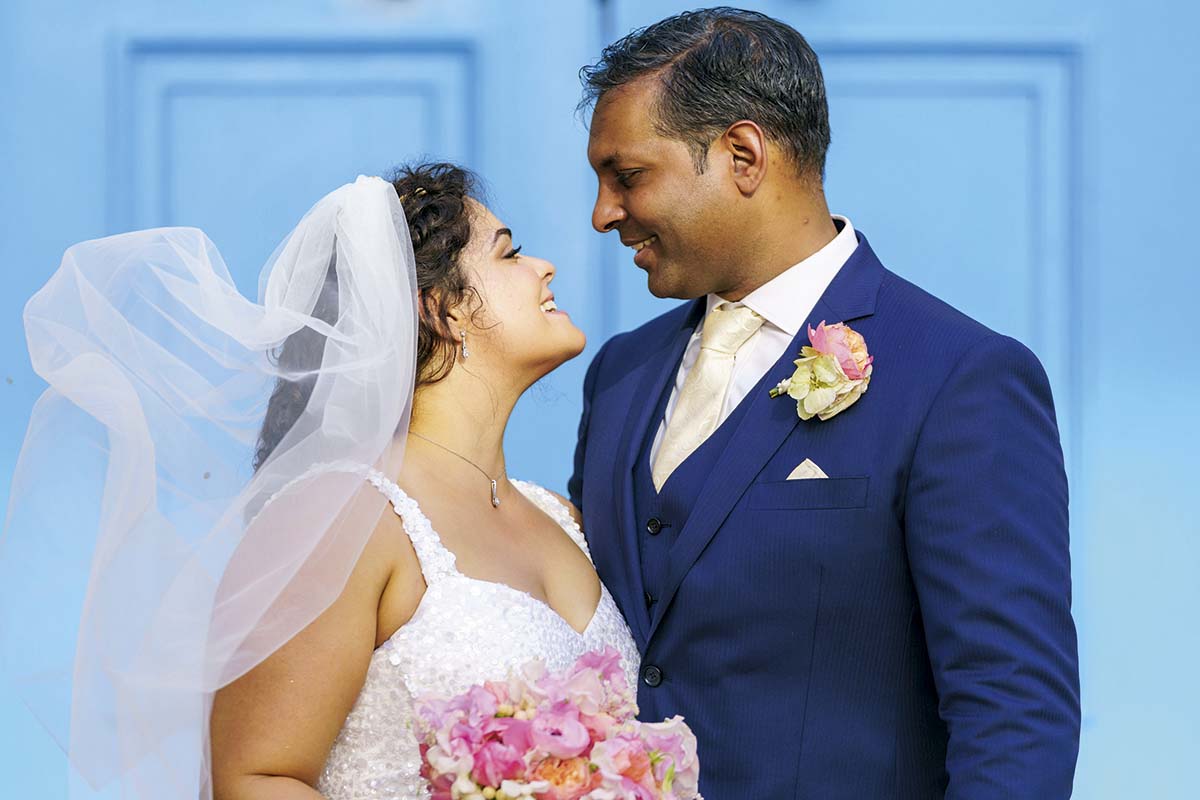 Tamara and Sacha brought Arabic and Tamil flavours to their London celebrations
Sacha and I met through a dating app. We actually grew up only a few miles from each other in the suburbs of London, and had we been in the same school year we may have even met before. When it came to getting engaged, Sacha completely surprised me. He 'tricked' me into thinking we were going for a quick pre-dinner drink at the bar at The Dorchester. Little did I know that he had arranged for a room. As we walked in, I still didn't understand what was going on. It was quite funny, even when I walked in to see the candles, heart-shaped balloon and rose I still had no idea. I only realised what was happening when Sacha got down on one knee… it was like being in a movie; an absolute fairytale engagement.
The venue
We knew we wanted to get married in London, as we are both Londoners, and we had discussed that we would need a venue that could hold 200 people, if not more. With a four-month lead time our question was 'what venues are available?', then Stationers' Hall stole our hearts.
The location, being right in the city by St Paul's Cathedral was incredible. Sacha had worked in that area after leaving school, and I loved the view of St Paul's from watching Mary Poppins as a child.
The theme
For our theme we wanted to bring Middle Eastern and Asian accents throughout, but most importantly our wedding was about our love, and the bringing together of our two families and our two cultures. One way in which we brought this to our day was to invite our guests to wear bright and vibrant colours to match our flowers, which were bright corals, pinks and oranges.
We also had accents of gold throughout – the vases for our flowers were gold, as were our wedding favours and we had gold alongside the vibrant flowers on our cake.
How the day began
On the morning of the wedding I kept waiting to feel anxious or to have a bridezilla moment, but I actually felt incredibly calm, composed and present. Sacha spent his morning writing his speech on the steps of St Paul's whilst eating a McDonald's breakfast! He told me later that it wasn't until the ceremony began that the nerves kicked in, and he was near to tears when I walked through the door.
The outfits
I fell in love with my dress as soon as I tried it on and had to get the only one available shipped over from Australia. I added a gold diamanté sash and veil to give it a bit more Arab bling.
Sacha originally planned on wearing a sherwani and a suit, but the sherwani turned up the wrong colour with no time to reorder, so he had to wear his suit for the whole day.
The food
We wanted a menu that represented us as a couple, that had accents from our respective cultures. We were thrilled that Bovingdon's worked alongside us to produce such a fabulous wedding breakfast menu that included smoked duck breast for starters, harissa spiced lamb medallions for main and a trifle for dessert. Perfect!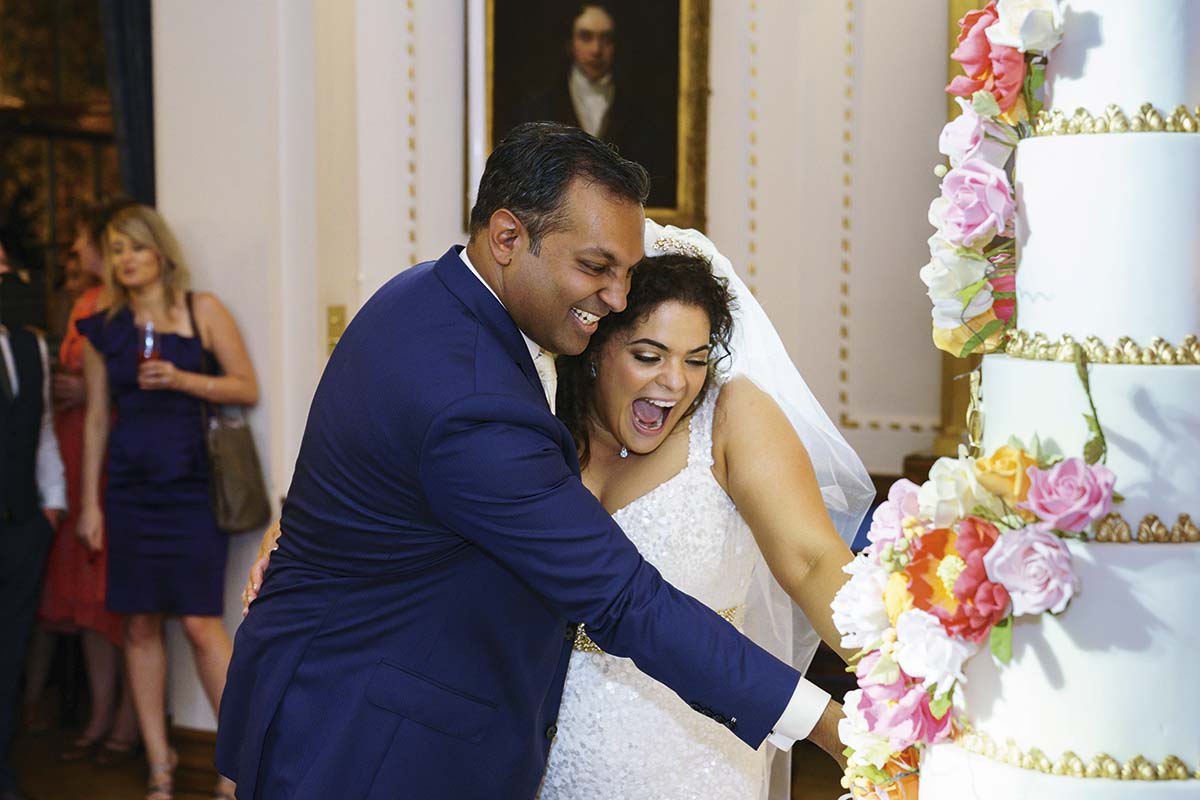 WEDDING DETAILS
Bride & Groom: Tamara Kubba & Sacha Nathan
Date of wedding: 26th May 2018
Venue: Stationers' Hall, London
Photographer: Jim Davidson
Bride's outfit: Dress by Karen Willis-Holmes (Australian designer)
bought from Angelica Bridal (London), gold diamanté sash sourced separately, bespoke detachable two tier veil made by Katya Katya (London)
Groom's outfit: Simon Dowling Bespoke
Hair: Karen Lambert from The Collective
Make-Up: Sana Nurani
Catering and Event Management: Bovingdons Catering Ltd
Videographer: Thompson Granger
Florist: Moyes Stevens Belgravia
Cake: Elizabeth Solaru at Elizabeth's Cake Emporium
DJ and percussionist: Doug and Russ from DISQUE Creative Music Agency