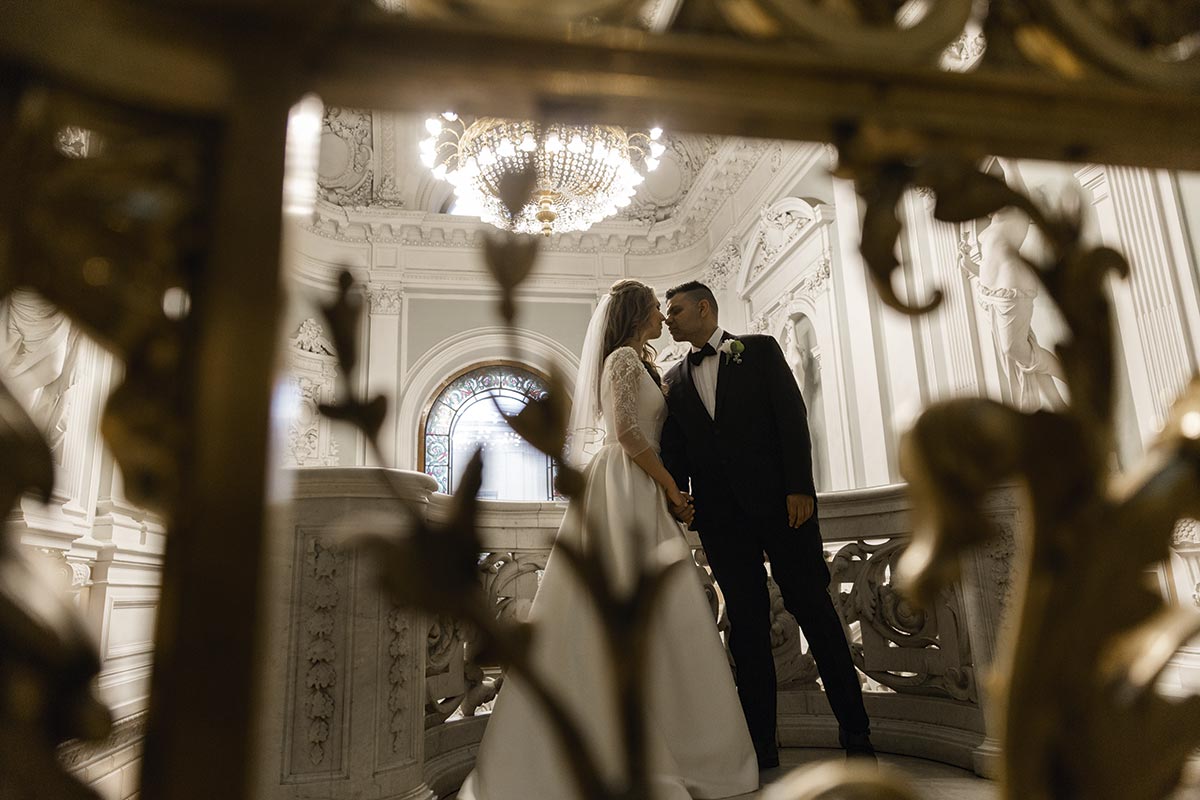 When Make Believe comes true, how Sky Magician found 'The One'
Prithpal Sirjeet aka Sky Magician is one of the most impressive close-up magicians and hypnotists we've ever witnessed. He continually wows us with his charms when he pops into Asiana Wedding Magazine HQ and always attracts the crowds when he performs live at the Asiana Bridal Shows with mind-boggling magic tricks that leave everyone gob-smacked. Regularly performing his art at weddings, he often finds himself surrounded by romance but it wasn't until he decided to book a holiday that he fell under the spell of love himself.
It's a kind of magic
As a close up magician and hypnotist I perform magic tricks and entertain people from all walks of life. From wedding guests to my neighbours, to the likes of Sting, Jamie Oliver and Cary Fukunaga. However it wasn't until I met Ksenia that I experienced real magic myself.
I decided to book a cruise ship holiday to Russia in May 2018 and as fate would have it, Ksenia was the ship's Cruise Director. As soon as I stepped on board I saw Ksenia standing at reception greeting all the tourists. I'd never seen a more beautiful woman in my life. She was wearing a black naval uniform and when she smiled at me I was completely smitten. I wanted to find a way to speak with her so went over and said the first thing that came to mind … 'Hi, can I ask what's the wifi password?' But in that short interaction I found that she was sweet, kind and had a beautiful energy. I was drawn to her and wanted to find ways to communicate with her more – magic was the answer!
The next day at lunch I approached Ksenia and asked her if she would be interested in me performing magic on her for my Instagram page. She agreed and I got other staff involved with the filming too and we had a great time. Ksenia had never experienced magic before and being a Christian, she had reservations about the practice of magic but she didn't want to upset a guest by turning down the request so she agreed to take part. To her surprise she really enjoyed the experience and from then on she started to notice me on the ship.
The vessel also had a grand piano and Ksenia saw me playing on it: that worked in my favour too as she's obsessed with the piano. We then started hanging out in her office, talking, playing chess, listening to music on her laptop, enjoying each other's company and just behaving like two lost souls who found each other. It was beautiful and romantic. I had never experienced something like this before.
On one particular morning I had missed breakfast and having realised this, Ksenia made me a sandwich and left it in my room with a note reading 'From your Mrs Magic' and that was it. I was done! From that point on I realised that she really cared about me and felt that she was 'The One.' I saw in Ksenia all the qualities that I would like to see in my future wife.
On the last day of the cruise we docked at Moscow. I knew that it was very important for me to tell Ksenia how I felt before I left for the UK.  I went to the shopping centre in central Moscow, bought an engagement ring and booked a table at the Four Seasons Hotel restaurant, Red Square. That evening, after only 10 days of knowing her, I proposed and Ksenia said yes. Six months later we got married in St Petersburg, Russia.
The look of love
We wanted to combine both Russian and Indian themes for our wedding but it turned out to be very difficult to find Asian wedding suppliers in St Petersburg so our wedding was traditionally Russian with beautiful speeches, dancing, a candle ceremony and surprises from our friends.
The look and feel for the event was classic white and green with an abundance of fresh flowers, candles and some personal decorative elements like our surname carved from wood. For each guest we prepared individual sweet gifts that served as decorative elements on the table and our décor team created a special photo zone.
In Russia they love to cook salads and we dined on caviar, blinis (which are miniature Russian pancakes), hot meat dishes and of course Beluga Vodka. 
For our wedding ceremony my wife chose a classic white dress embroidered with pearls with a small train and veil while I wore a classic tuxedo with bow tie, something James Bond would approve of.
On the morning of our wedding as we had the official photographs the guests were treated to a coach tour of St Petersburg. Then we joined them in the banquet hall where we had a fun drinks reception with smoke filled cocktails followed by a firework lit wedding cake.
Having worked at countless Asian weddings it was a joy to witness a Russian wedding, that fact it was my own made it all the more incredible. One of the most fun moments was when my wife had been 'hidden' somewhere within the venue grounds and I had to go on a wild goose chase and locate her. I had to complete a series of tasks with clues, thankfully I passed and returned her back to her friends and family. The entire wedding was so special for us as we united two cultures and two countries and gathered our closest friends and family in one place. The most memorable moment though was hearing our parent's speeches, it touched us to the core.
Time for some magic!
How can a magician get married and not perform any magic? I performed a card trick on guests and like all my illusions they were blown away. But luckily I didn't have to work the whole night – in fact my mum stepped in and did a surprise magic trick making a box of chocolates appear from a puff of smoke. We also had a host who facilitated various fun contests, toasts and introduced our First Dance to Berlin's Take my breath away.
Every time we look back at our wedding pictures now we are taken back to that unforgettable day and we look forward to showing them to our future children. We had an extraordinary wedding in a beautiful city and the happiest part is that we shared our joy with our loved ones.
'Abracadabra' doesn't always require a wand
We've now been married for just over a year and are continuing to enjoy learning about each other's cultural backgrounds. Russia is an incredible country with vast landscapes, people and historical architecture. We plan on comprehensively exploring the country. When Ksenia was growing up in Russia, her favourite film was Seeta Aur Geeta, so I'll definitely have to take her on a trip to India so she can experience some Bollywood moments.
Travel is definitely in our plans. We had a dream honeymoon to Dominican Republic and will be heading to Croatia, Bosnia and Montenegro in a few weeks. We would at some point like to start a family – I know Ksenia will be an incredible mum and role model to our children. She is very warm, kind, caring and loving. With continued love and support I know we will achieve everything we want together.
I firmly believe that everyone deserves to be happy and my encounter with Ksenia is proof that there is someone for everyone so don't just restrict yourself to your home country. Never be afraid of changes in your life, just listen to your heart. I found the love of my life in a completely different world to the one I was living in and now I'm living my happily ever after.
•  www.skymagician.com
Watch the couple's wedding trailer: youtube.com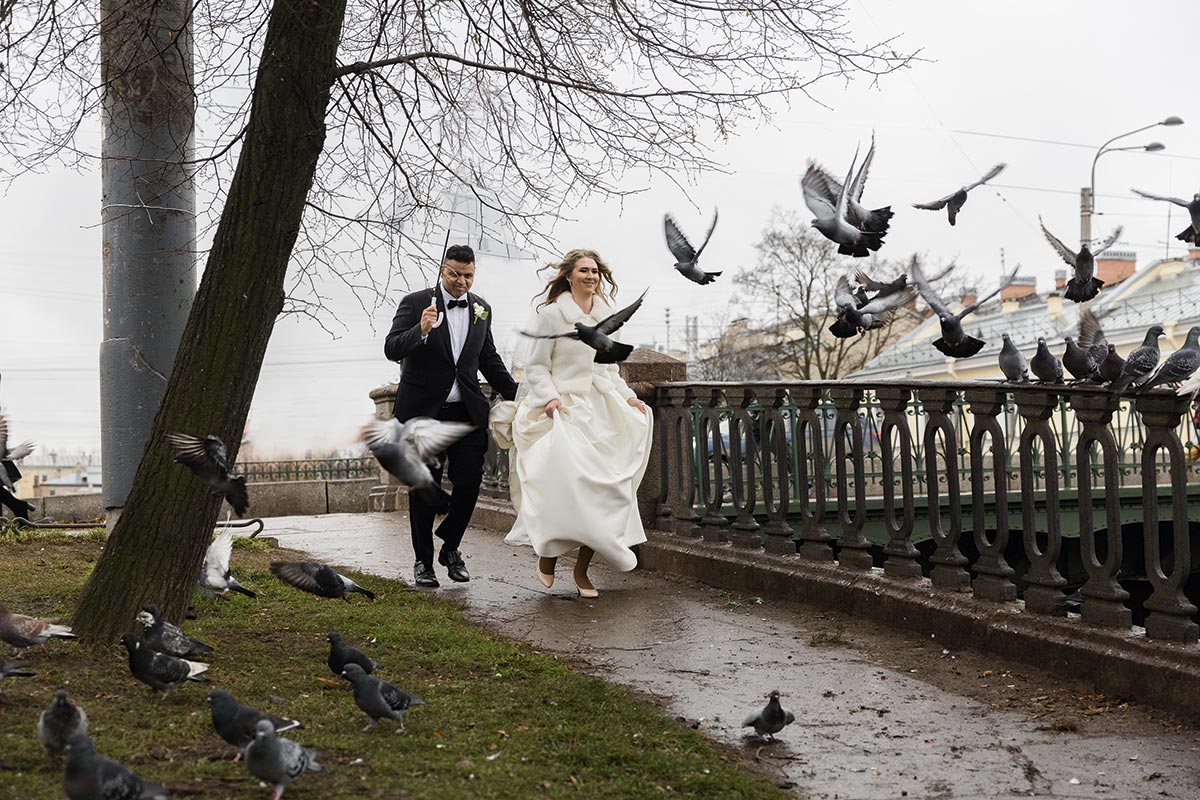 WEDDING DETAILS
Bride: Ksenia Sirjeet
Groom: Prithpal Sirjeet (Sky Magician)
Date of wedding: November 2nd 2018
Venue: Flambe Hall, St Petersburg, Russia
Photography: Andrey Julay
Videography: Andrey Kartashev