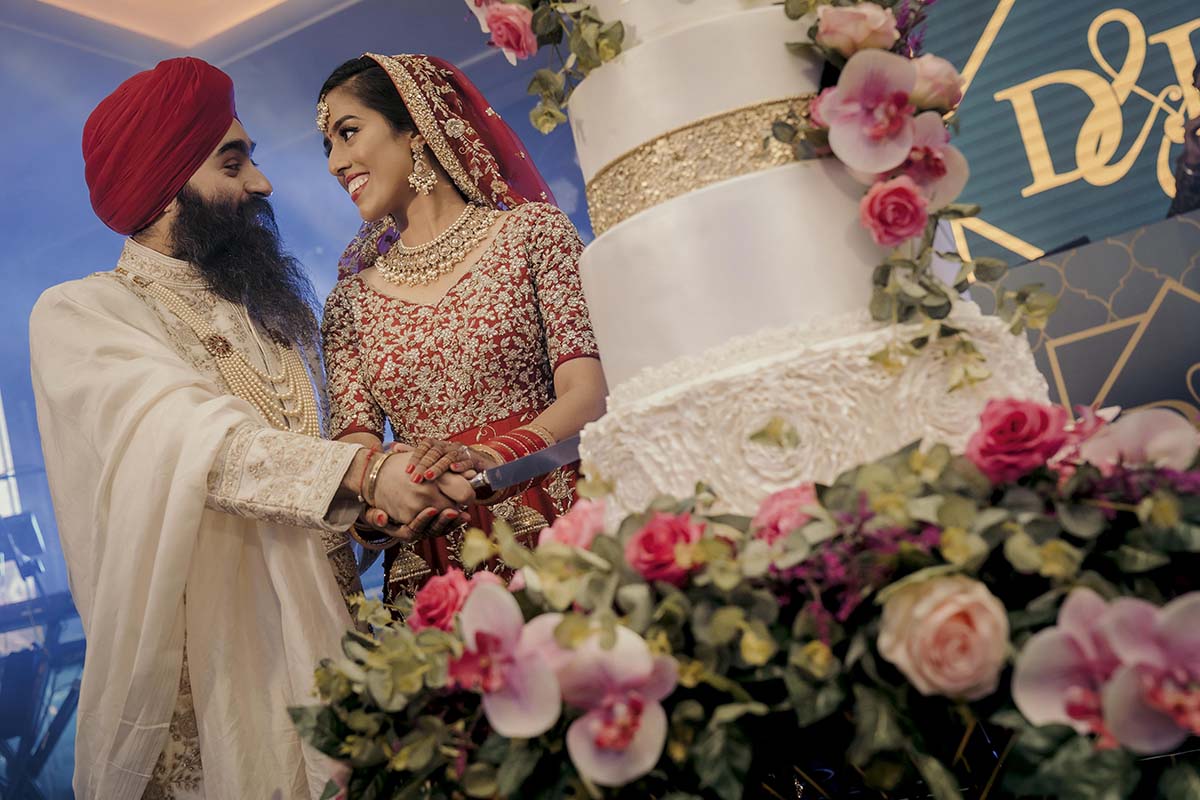 How music lovers Jas and Davinder began their union in perfect harmony
WEDDING DETAILS
Bride: Davinder
Groom: Jas
Date of wedding: 31 October 2021
Venue: Ceremony: Gurdwara Singh Sabha London East
Reception: Willows Banqueting
Photography: Manpreet Singh Photography
AV/Production: Maharaja Music
As one of the founders of Maharaja Music, Jas has designed, planned and performed at hundreds of weddings over the years so when it came to his own Big Day, it had to be an extra special entertainment extravaganza. The couple brought their vision to life with the perfect backdrop, paired with lighting and décor and arranged for some very special live performers, including Malkit Singh and Imperial Drummers, ensuring this was a day no guest would forget.
But it wasn't just the musical side that struck a chord with the guests, Jas also knew exactly who to turn to for all the wedding essentials, that's after he popped the questions and got his 'Yes.' Jas reveals all…
"I didn't actually 'pop the question' until we had the Roka ceremony where both our families met. After the gift exchanging, I got down on one knee and asked the ultimate question which Davinder had no idea was about to be asked. She was definitely caught off guard but I felt so excited and happy when she said yes!
We opted for a royal, sophisticated theme with rich colours that looked vibrant yet classy. We both got involved with the planning but it was Davinder who kept on top of the expenses.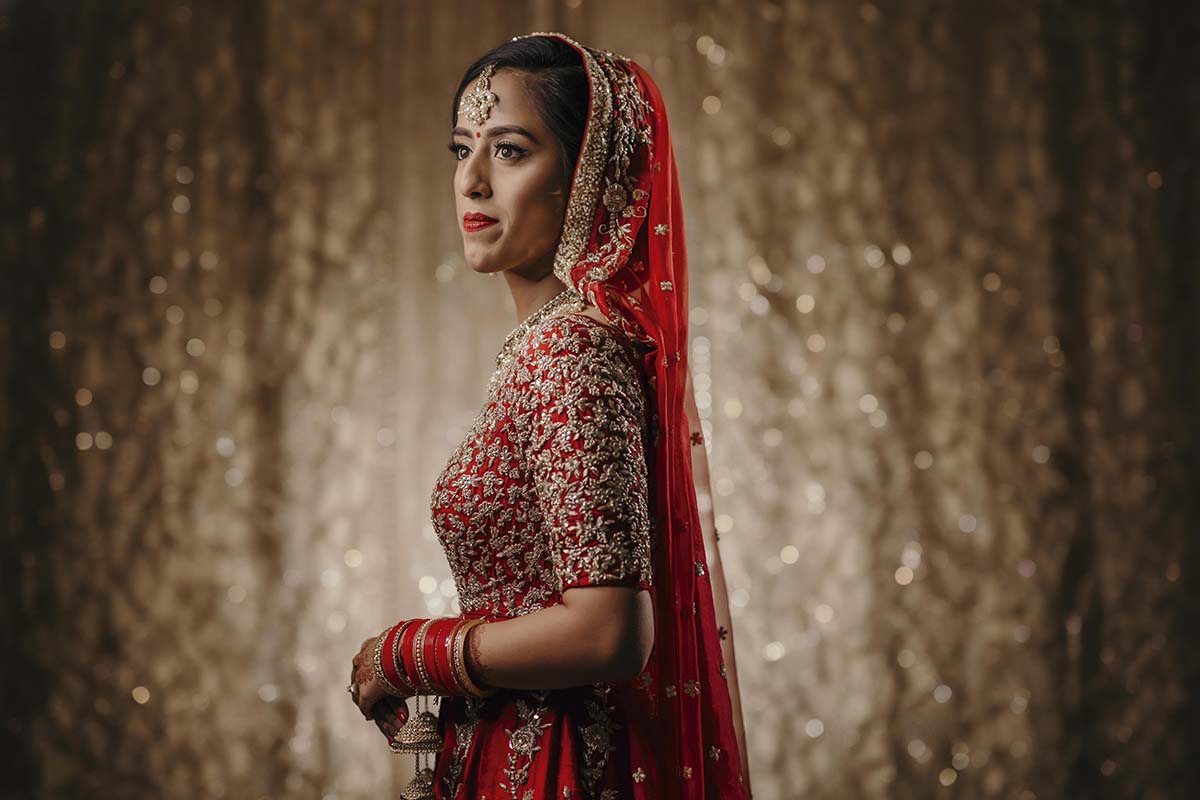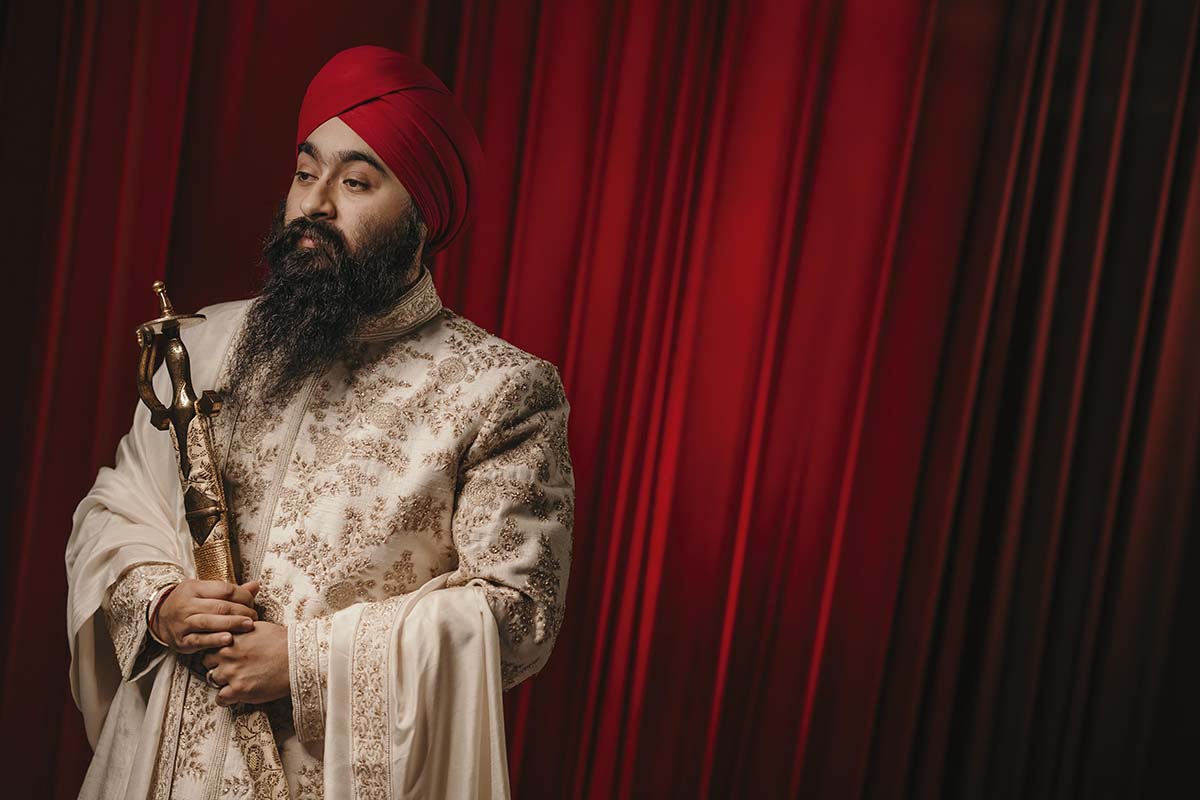 It was a pleasure to be able to book some of my industry friends who I've worked with over the years such as Kiran from Cake Boulevard who baked us an eight-tier eggless vanilla and black forest gateaux draped in fuchsia pink silk flowers), gold detailing and made complete with our own monogram. Choosing our outfits was a fun part. I opted for an outfit from Frontier with accessories from Monga's, while Davinder bought her outfit from Nikaza Couture. 
For our ceremony, we chose a Gurdwara that both our families had been going to for years. We also grew up going to that Gurdwara from a young age so there was that added sentiment too. Our reception venue, The Willows was a space I've worked at for years with Maharaja Music. It's spacious with beautiful scenery surrounding it, exactly what we wanted.
This was a celebration like no other and food and music was at the heart of it. When guests entered the drinks reception there was a live saxophonist alongside a DJ set. Coming from a family who enjoy and appreciate music, we were thrilled to surprise our guests with a live performance from the world-famous Malkit Singh with a full live band, who had the dance floor rammed from beginning to end.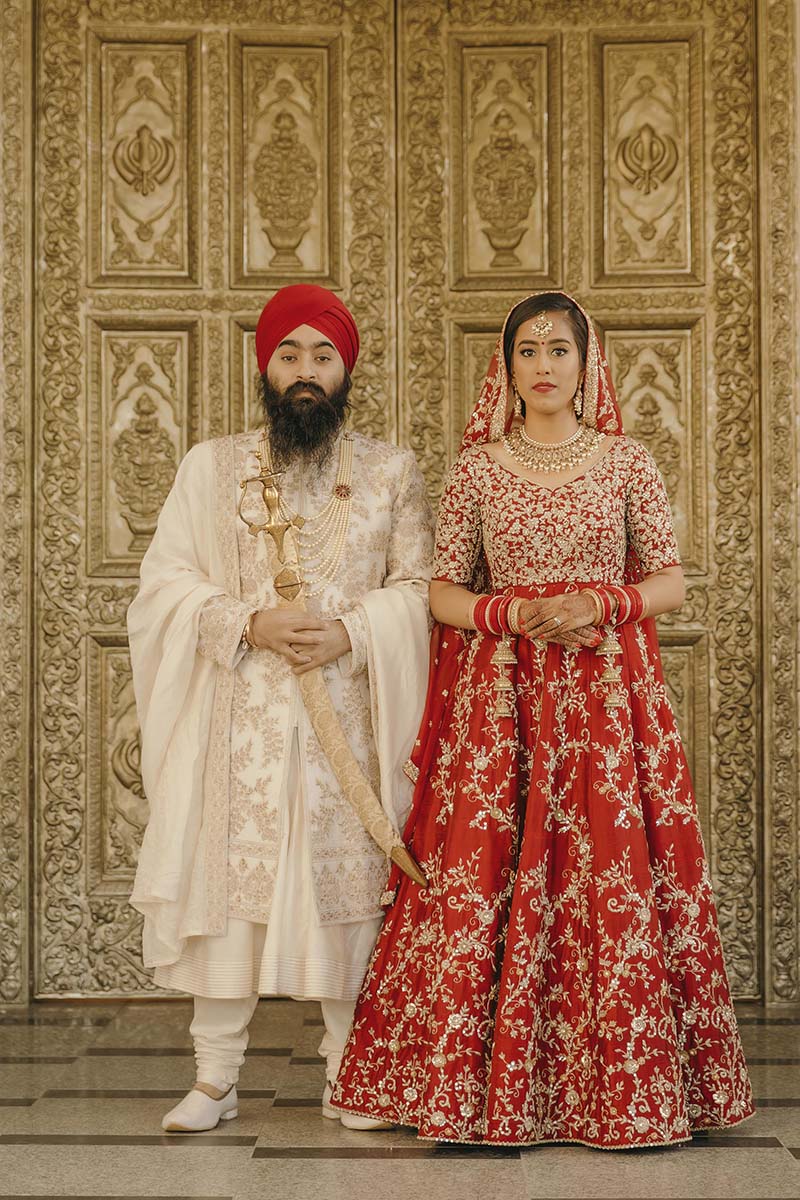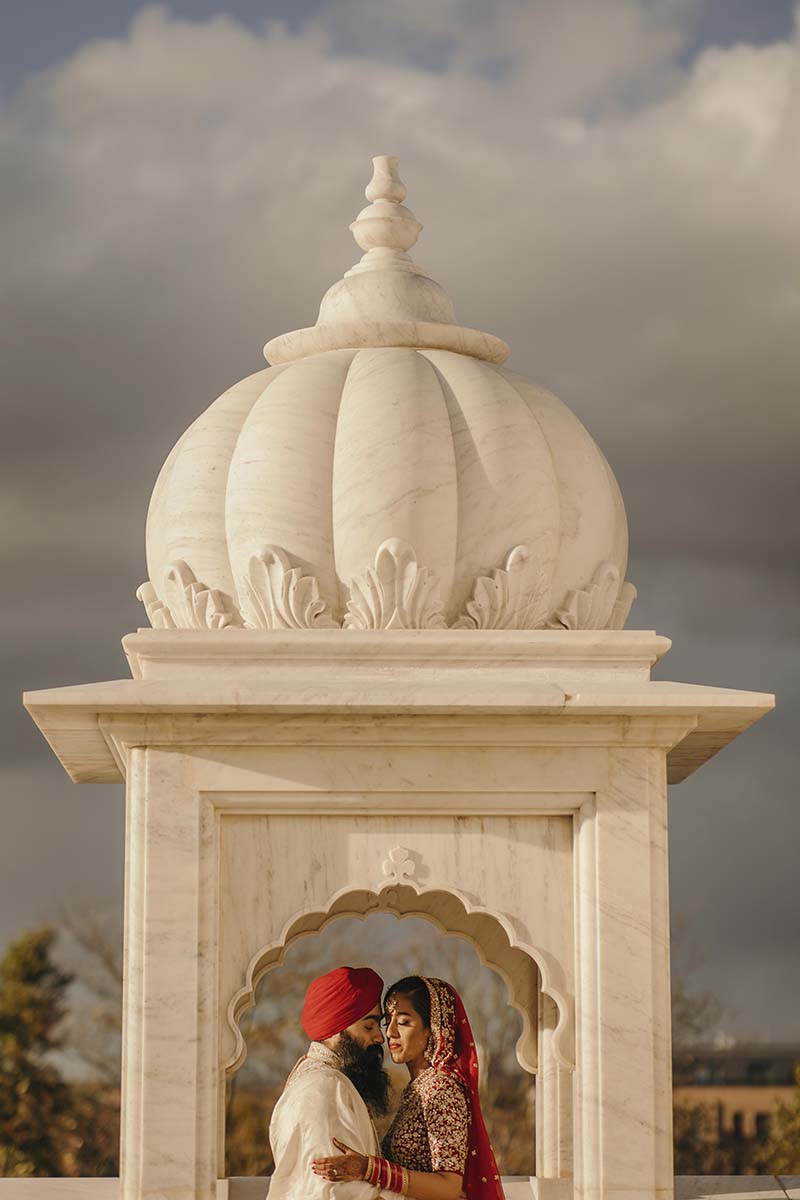 Production of course was a very important element and the venue was converted with a complete custom stage design, flowing into a custom dance floor, walkway and bar. There was also production lighting and a whole line-up of special FX including indoor fireworks, dry ice, CO2 Jets, CO2 guns, and even confetti blasts.
The surprises didn't stop there. Davinder planned an incredible gift, a private commission by the renowned artist Inkquisitive. It was the first time Ink had made an appearance to unveil the artwork at a wedding reception which was really special.
Looking back at the photos takes us right back to the excitement of counting down the days until our wedding finally arrived. We feel so grateful that we had our dream day and it couldn't have been done without the support of our families, friends, and top-notch suppliers.