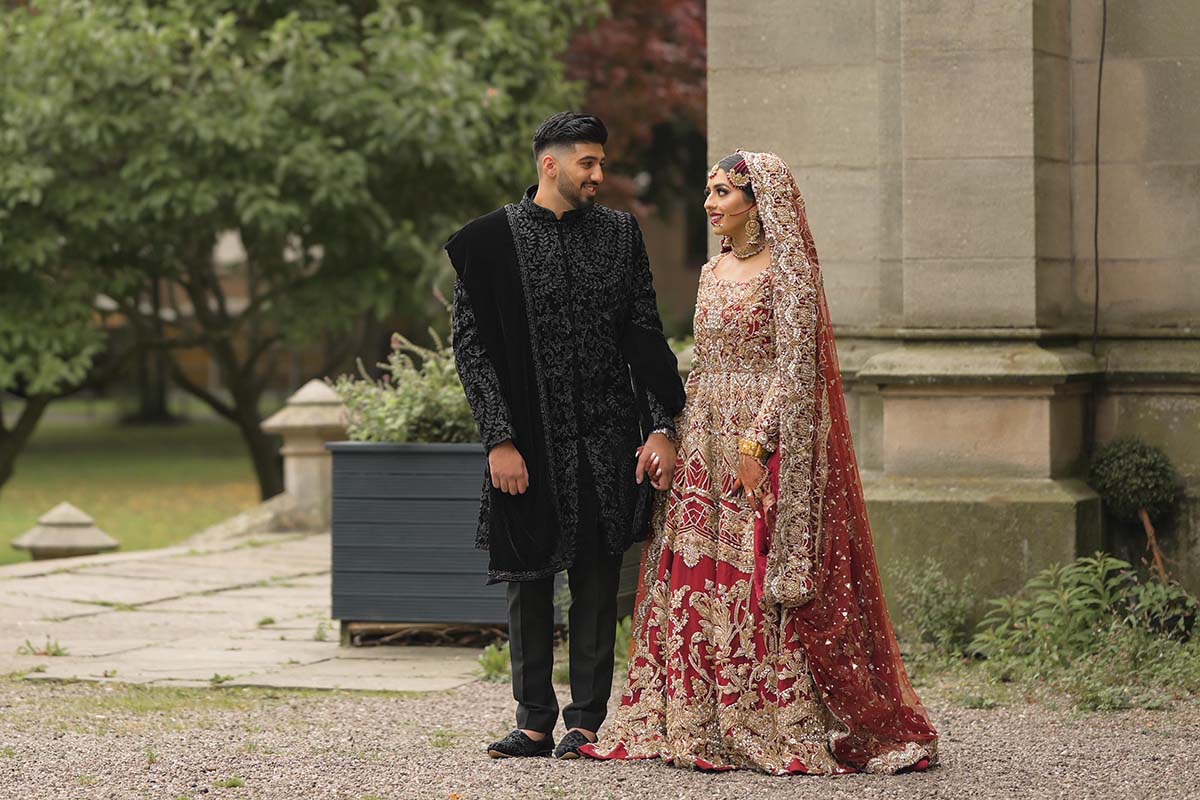 From budding romance to lifelong companions
WEDDING DETAILS
Bride: Zainab Amir
Groom: Junaid Mohammed
Date of wedding: 30th August 2021
Venue: My Lahore Marquee
Photography: Moazzam Ali Films
When you join university, amidst all the partying and socialising, there is usually an underlying desire and hope that you will meet someone special during your time studying. But how many of us end up meeting 'the one'? One such pair did get lucky with love in-between lectures and essays! Junaid and Zainab met whilst at university in Manchester at the tender age of 18. Although the pair were still quite young, they had no doubts about each other and knew they wanted to spend forever together. And that's how the story began…
Romantic beginnings
Whilst on a trip with my friends in London, Junaid surprised me with a Ferrari ride around the tourist attractions of the city (although I'm not sure if Junaid enjoyed this more or me!). This led to the epic moment when he got down on one knee and popped the question in front of the iconic London Eye, with the city's backdrop behind us. An unforgettable feeling.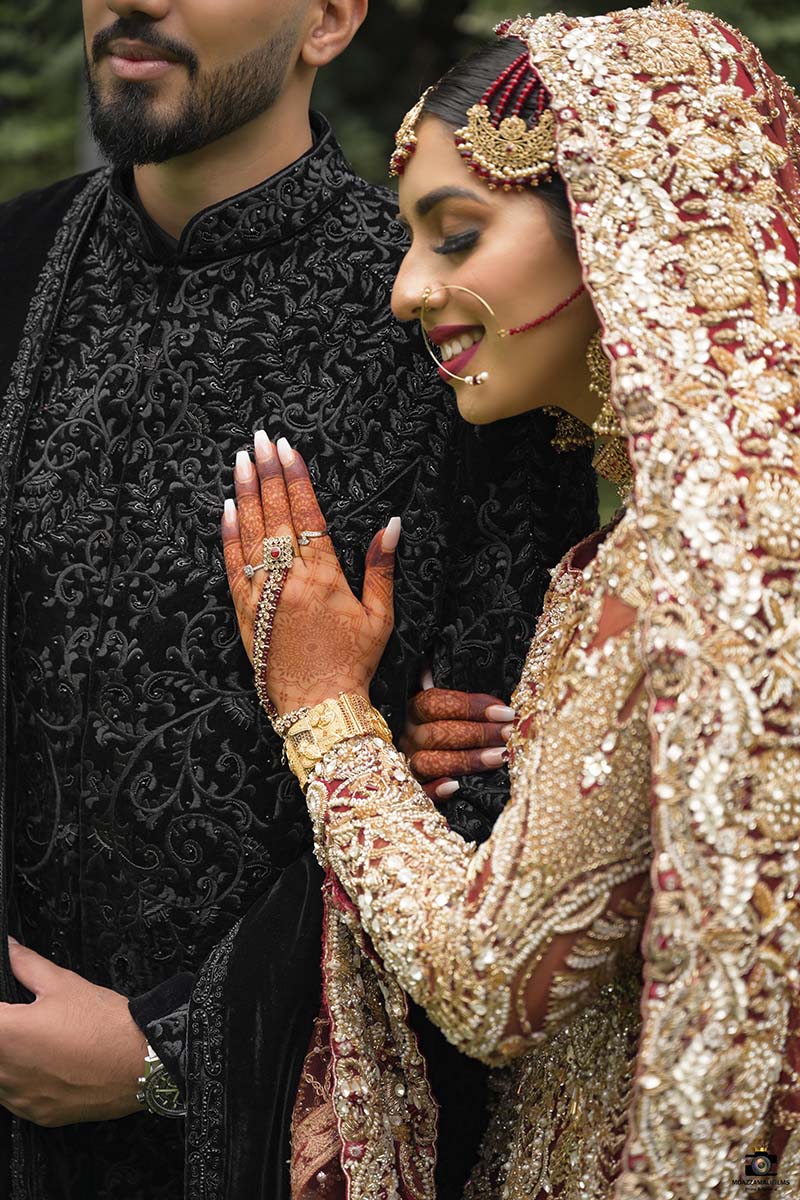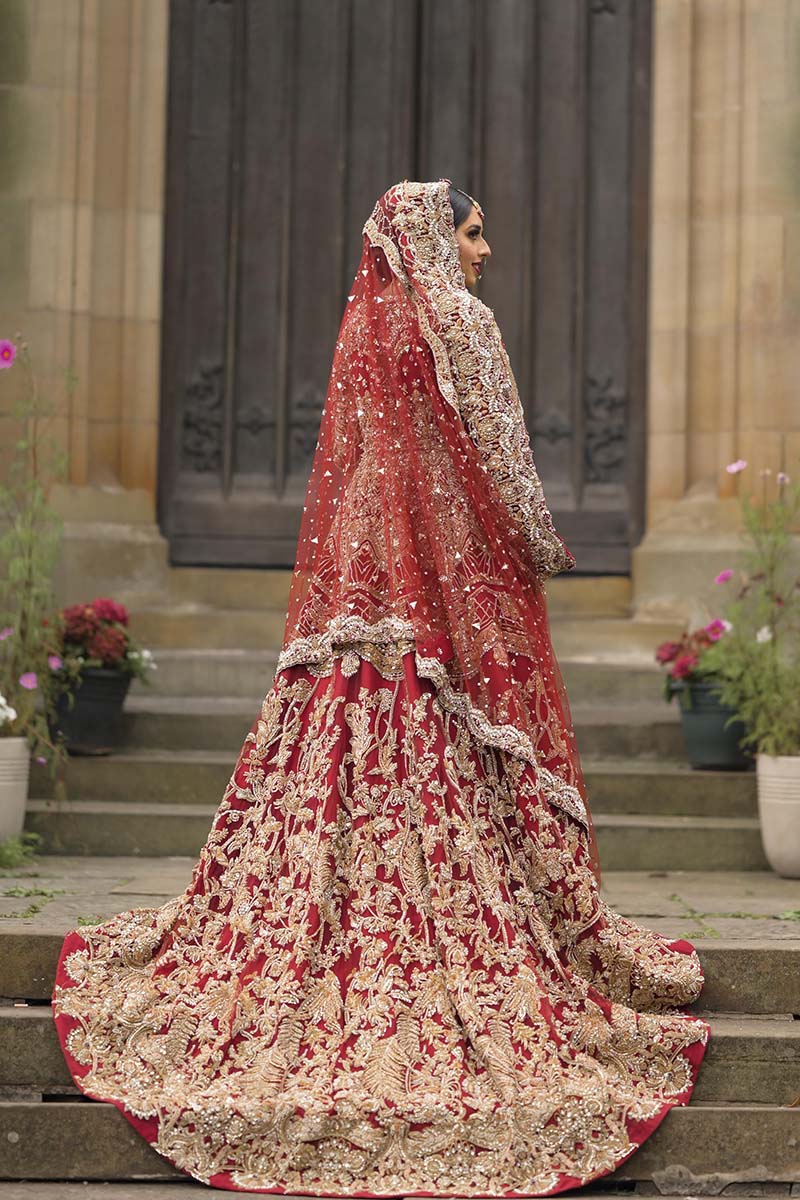 Time to plan
After all the dreaminess of the wooing and the proposal, it was a thud back to reality and time to get things moving along. Following the formalities of introducing families and getting acquainted, wedding preps began swiftly after.
We were both in agreement over the venue where we wanted to tie the knot. It was an elegant marquee set up on the grounds of the majestic British Muslim Heritage Centre, which is a historic listed building. A combination of the greenery and the grand façade of the building overlooking the marquee made it the ideal resplendent backdrop for our couple shots. We also loved that everything was included in the package, so it meant every detail was taken care of by the My Lahore team, from décor and service, to tableware and catering. The overall planning and organising was a joint effort between myself, Junaid and both families.
A royal soirée
I always wanted to be a traditional bride, so I opted for a classic deep red ensemble, adorned with intricate gold embellishment, along with a scattering of pearls and gems, completed by an epic trail, of royal proportions. Junaid chose a classy black sherwani from Hoor By Qasim, which perfectly complemented the vermilion and gilt hues of my opulent garbs. We went for neutral florals and golds for the décor, so that we didn't blend in or get lost in the background, but stood out as the stars of the day. There were some elements of red in a lot of the details, like the cake had red flowers to compliment my outfit.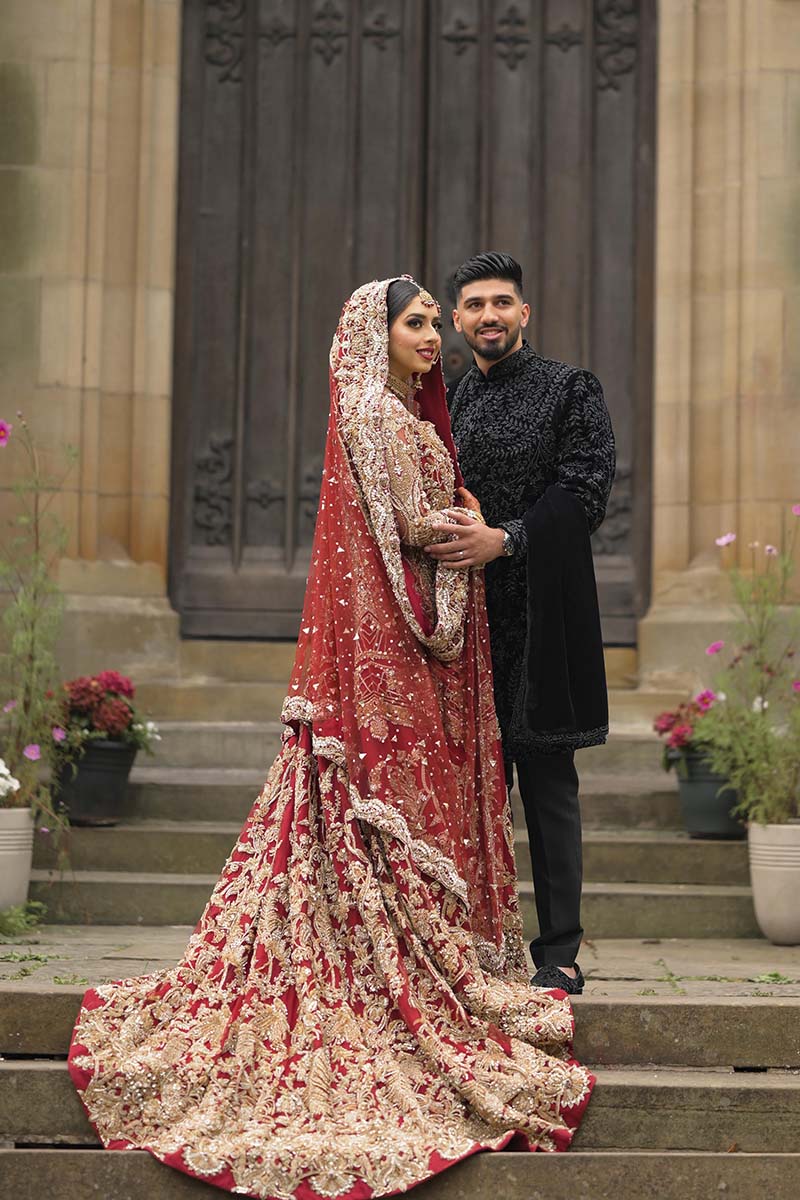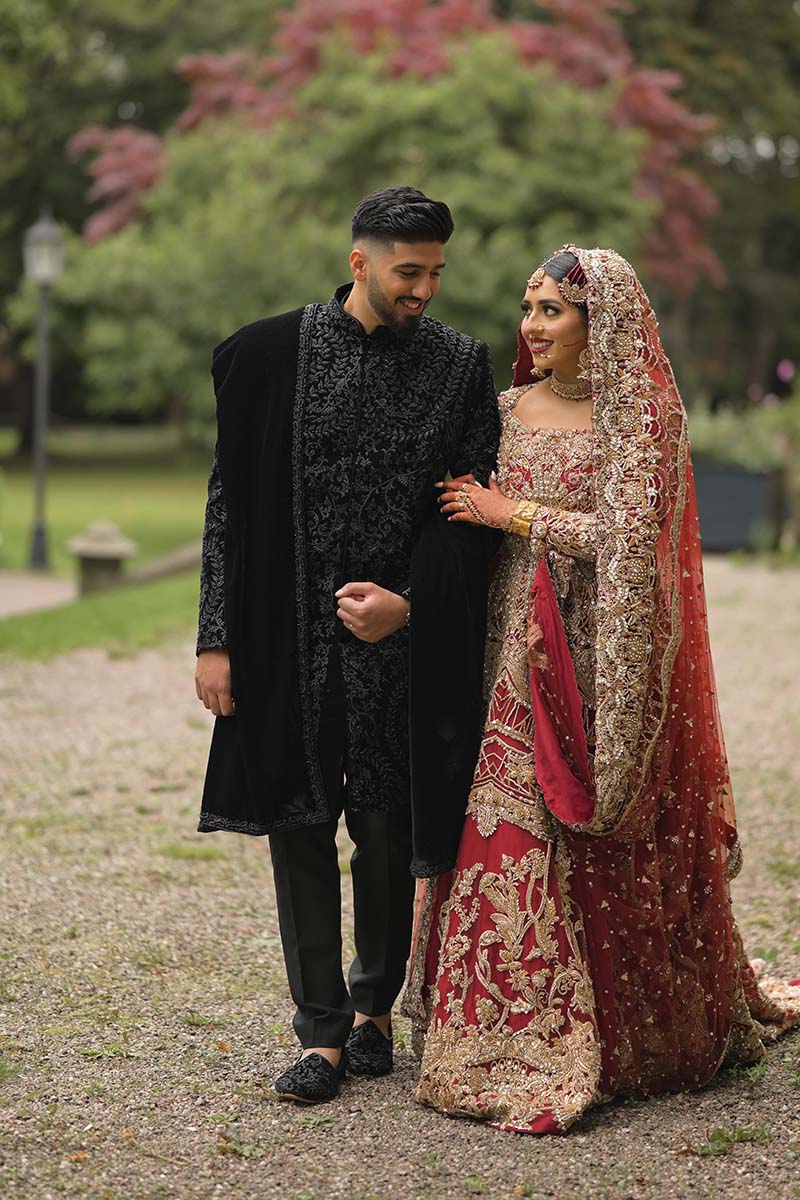 The best day of my life
After months of on and off planning, it felt so surreal that our Big Day had finally arrived. We arrived at the venue at 11am for the couple shoot and thankfully, the weather was ideal, with blue skies and some sunshine for the all-important golden rays. Junaid had bought a fancy convertible just in time for the wedding, which served as a swanky prop in the background of some of our images. The timing was perfect, as we were amidst our photoshoot, whilst the guests were arriving and eating scrumptious canapés. It was soon time to make our entrance, as we stood feeling a million emotions.
We walked in with our favourite song playing, followed by our families which was a moment brimming with emotions. The wedding was intimate with just close family and friends. It felt so special looking around and seeing everyone who we truly care about rejoicing with us on our most special day. Junaid has an army of close friends and a few of them gave some touching and amusing speeches, further warming the atmosphere, which was followed by a flurry of on-stage family pictures. This was followed by a delicious feast which everyone loved, especially the dessert table – the brownies and ras malai were a huge hit. I'm not sure if anyone had any room left for cake. Before we knew it, the most magical day came to an end and we said our farewells, as we drove off into the sunset to begin our new journey together as lifelong companions.