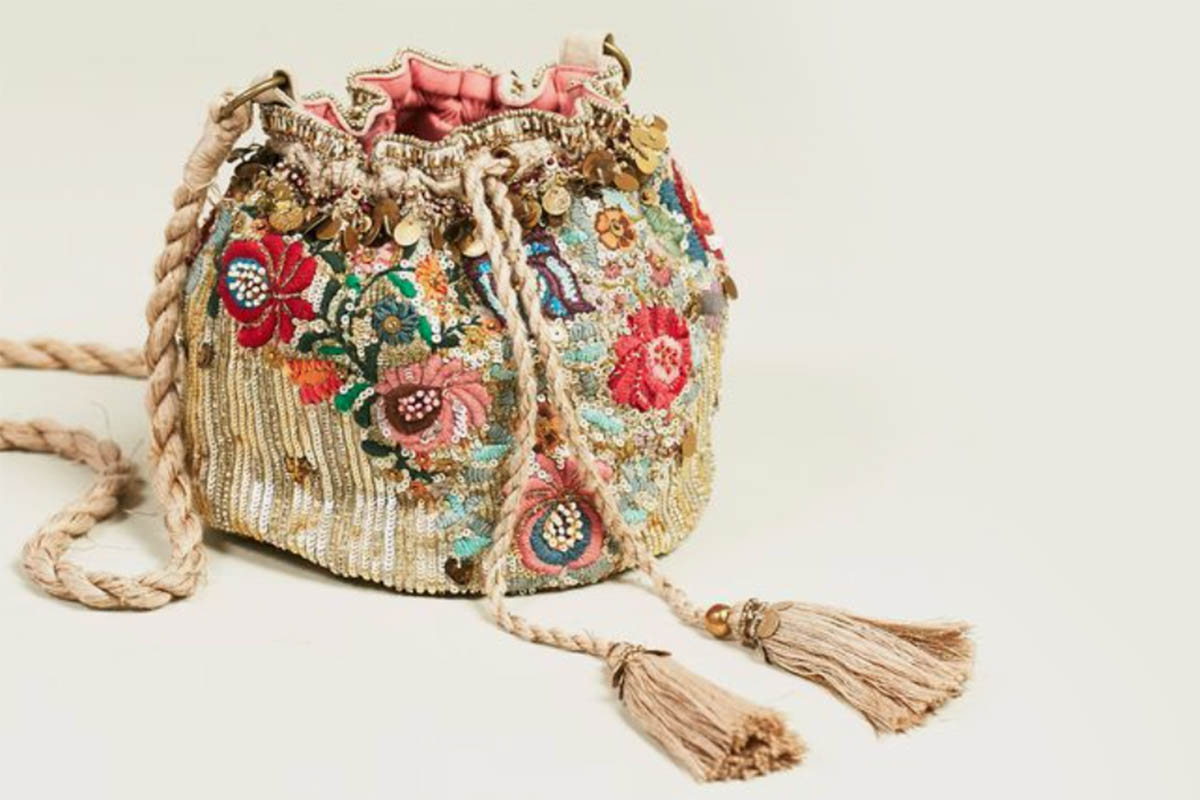 If you've not yet got your paws on a new bag for Autumn, then don't fret, we're about to simplify your decision-making. The Bucket Bag is the bag of the season. Available in numerous sizes, you can opt for a dinky beaded one as your purse, a medium-size draw-string number for weekend wear, and a large bucket-style bag for the office.
They've been the must-have accessory for all the leading designers at their Autumn/Winter 2020 fashion shows. From Chloé to Balmain, Etro to Sportsmax; the fashion fraternity has been sharing the love for this retro design: the rounder, the better. The trend first sprung up in the 1970s, and though it's continued to be popular with boho-loving babes since then, in 2020 their appeal is mainstream.
Celebrity fashionistas who've been sharing their appreciation for the classic bucket shape include Selena Gomez, whose chic beige bucket bag escorted her on a recent vacay to Italy.
A simple black leather bucket bag looks great thrown over your shoulder when you're in a hurry or choose a shorter strap for a cute look that resembles a school satchel. While one-colour bags are proving to be the most popular, look out too for vintage-inspired embellishing like tassels. Or, for some serious sparkle, a desi style wedding bucket bag is just the thing to transition from Autumn into party season.