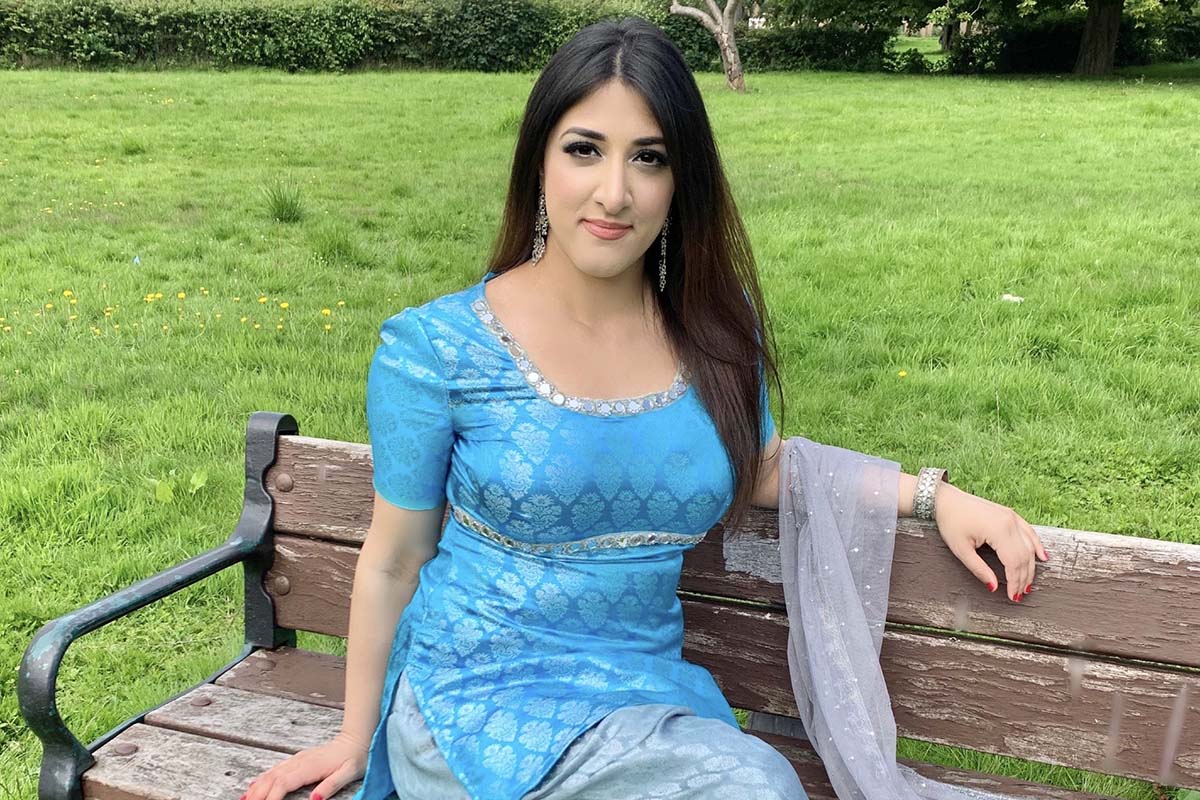 How sewing Influencer Alia Raffia is embracing her roots to create art & fashion that celebrates her heritage
Any self-confessed fashionista will already have Alia Raffia on their radar. The Manchester-based Fashion Designer and Museum Professional has amassed a social media following of over 400k followers, who are eager to see her latest creations; handmade South Asian fusion fashion. Her entire wardrobe comprises original made-to-measure creations all of which capture her passion for cultural clothing. But over lockdown, like many creatives, Alia had a chance to explore another side of her talents. She self-taught herself to become a Mughal Miniature Artist, a medium she had dabbled in but has now mastered. Asianatv caught up with Alia to find out more about how she's going back to her roots through art and fashion.
Alia, we know you as a Fashion Designer – an Influencer who makes her own clothes, so what inspired you to turn your hand to painting?
As a teenager, I learnt how to sew my own clothes as I wanted to dress in traditional South Asian styles, as they were not so readily available like today. In 2017 I started sharing my outfits on social media and surprisingly amassed a following of over 400,000 people across Instagram, Snapchat, and now Tik Tok. I am firmly against modern-day slavery and I know that what I am creating is ethically made. I sew as a protest to all of the exploitation of garment factory workers in South Asia. It was always my aspiration to be an artist, and although I have always painted, I was never brave enough to share my work. Earlier this year I started sharing my Mughal miniature paintings and they were really well received, so I decided to take it more seriously and created a website where I now sell my work.
"I sew as a protest to all of the exploitation of garment factory workers in South Asia."
How much did you know about Mughal miniatures before you started painting them, and what is it about them that appealed to you?
Since an early age, I have loved art, and been particularly passionate about Mughal heritage as a consequence of my trips to Pakistan. I remember the experience vividly when I first encountered the magical city of Lahore the home of my parents, at the age of 12. I went on adventures visiting Mughal monuments including Lahore Fort, Shalimar Gardens, and Wazir Khan Mosque as well as the streets of the old city. I fell in love with the city, its history, and its heritage. I felt a bond and a connection that I have never been able to let go of since. When I came back home to Manchester I continued to learn about Mughal arts, culture, and heritage. My grandmother's and mother's encouragement inspired me to continue, and that's when I started developing my skills as a miniature artist.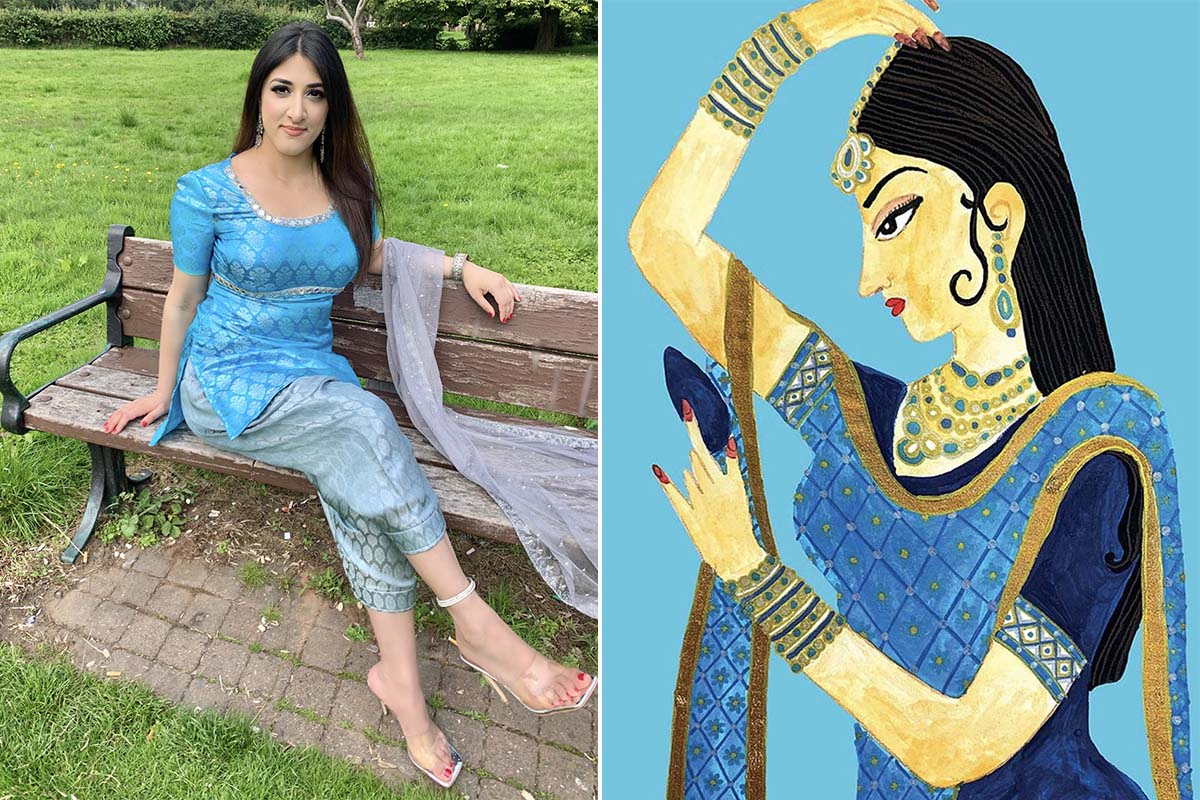 Manchester-based Alia makes her own clothes
Where does the inspiration for each design come from, and do you use the original techniques?
In Mughal miniatures the painting techniques used were simple, consisting of opaque watercolour on paper. They used two types, paper a thin, smooth, whitish paper, prepared from fine paper pulp, and the other, a fibrous, brownish pulp. Cloth was used for larger sized works and the pigments included metallic hues. I too use watercolours as the medium for my work and accentuate areas or patterns with metallic pigments. My work is influenced by Punjabi and British culture, and you can often see my style reflected in the outfits I create too.
What are some of the themes you've painted?
I have kept within the tradition of Mughal art – focusing on architecture, animals, flowers, portraits, and patterns as well as the Urdu language, painting my favourite words. This was a conscious decision as these are all themes that sit within the Mughal miniature tradition. I intend to explore them further in terms of the history behind the different areas, and the artists who were masters at the time. I am interested in both the visual representation of Mughal heritage and raising awareness of its history too.
It's wonderful how you've got matching outfits with your paintings – what came first, the outfit you made or, the paintings?
Mughal clothing and fashion was a key part of the heritage and culture. It was characterised by luxurious styles and made with muslin, silk, velvet and brocade. Elaborate patterns included dots, checks, and waves. I'm inspired by the fashion and costume from the Mughal period and this definitely influences my style. I purposefully design outfits inspired by my paintings, and I believe it gives further character and personality to my work.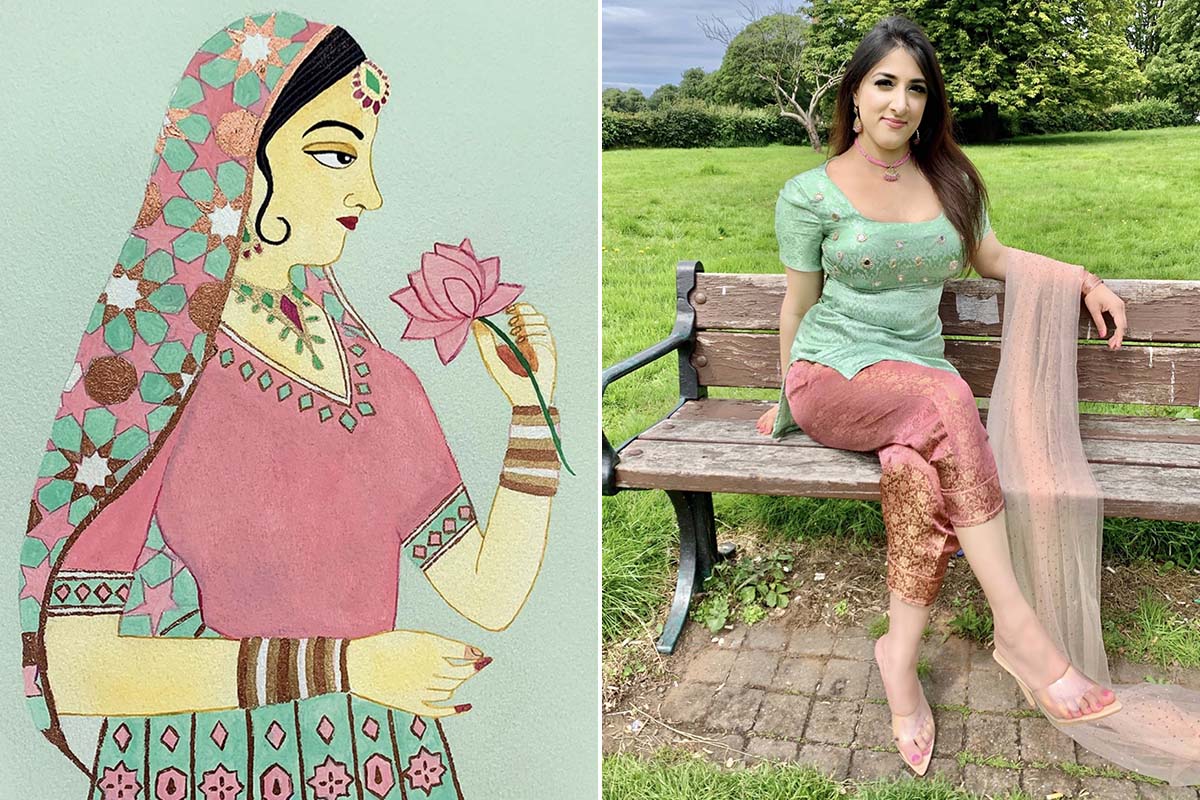 Do you feel that young people today know enough about classic Asian art forms like Mughal painting?
There is so much rich cultural heritage in South Asian culture, spanning over five millennia. Many people are not aware of the history, especially as a consequence of Partition and recent migration. I hope to revive the tradition of Mughal art and heritage, making it relevant to people today. It definitely still influences South Asian culture, from food, music, film, and fashion, but I want to bring the visual arts into the mainstream. I hope my art captivates a new audience and inspires and educates about the history of South Asia at the same time.
"Museums and galleries can no longer be the deciders of what art is, and art cannot be seen only in those spaces"
A lot of Asians love doing art but they feel a sense of pressure to study an academic subject, what would you say to anyone in this position who's being prevented from following their passions?
To anyone who is not able to study art, I would advise they continue with their passion. Keep creating and improve your skills. There is so much widely available online, from YouTube tutorials to artistic communities across social media to learn from on an informal basis. Use social media platforms like Instagram to share your work and grow your own audience. Eventually, you will get there – don't give up!
Where would you like your art to take you and what do you think is the future for fellow British Asian artists like yourself?
I hope to build a new audience and introduce them to the beauty of Mughal art. I really believe with the rise of social media and online platforms culture is democratised. Museums and galleries can no longer be the deciders of what art is, and art cannot be seen only in those spaces, the market can be dictated by the public. People can decide what art they wish to consume and I love that. I love engaging with people all over the world online about my work, and I hope a new movement of British Asian art emerges as a consequence.
You can see and purchase Alia's Mughal Miniature Artist from www.aliaraffiaart.com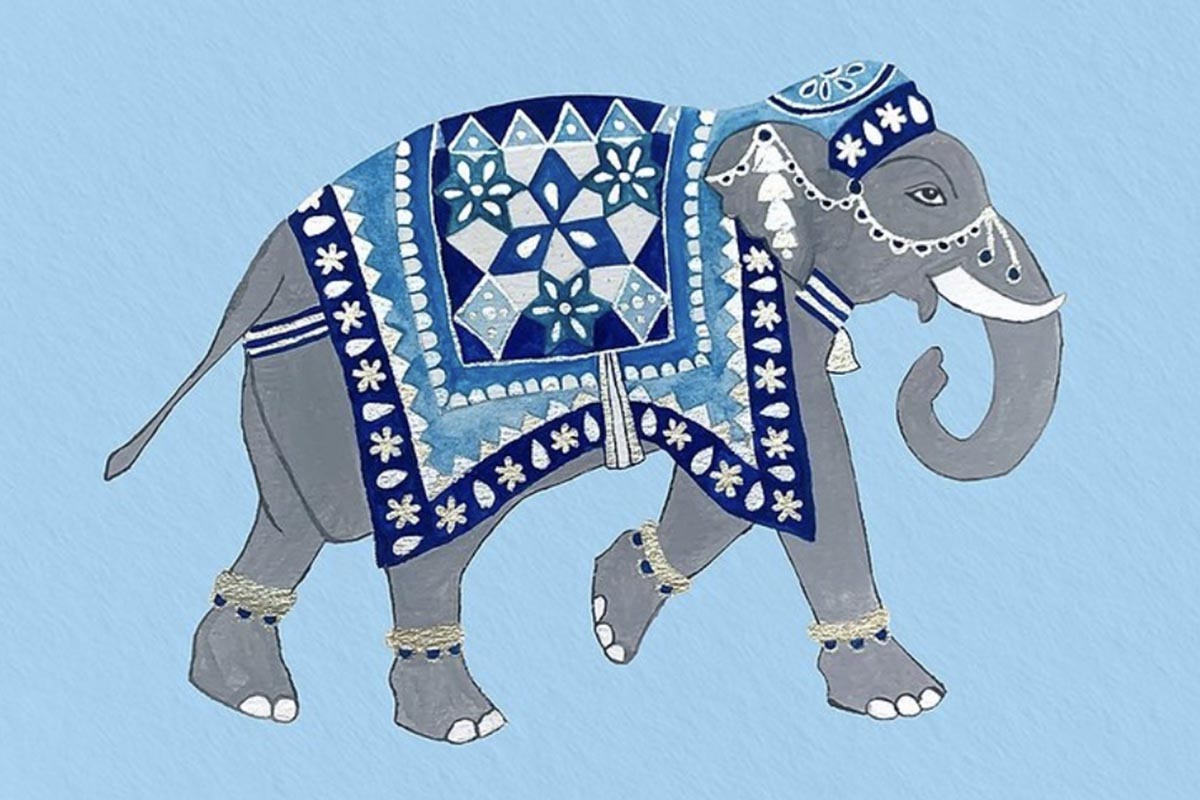 Alia uses traditional watercolours and metallics in her miniature paintings