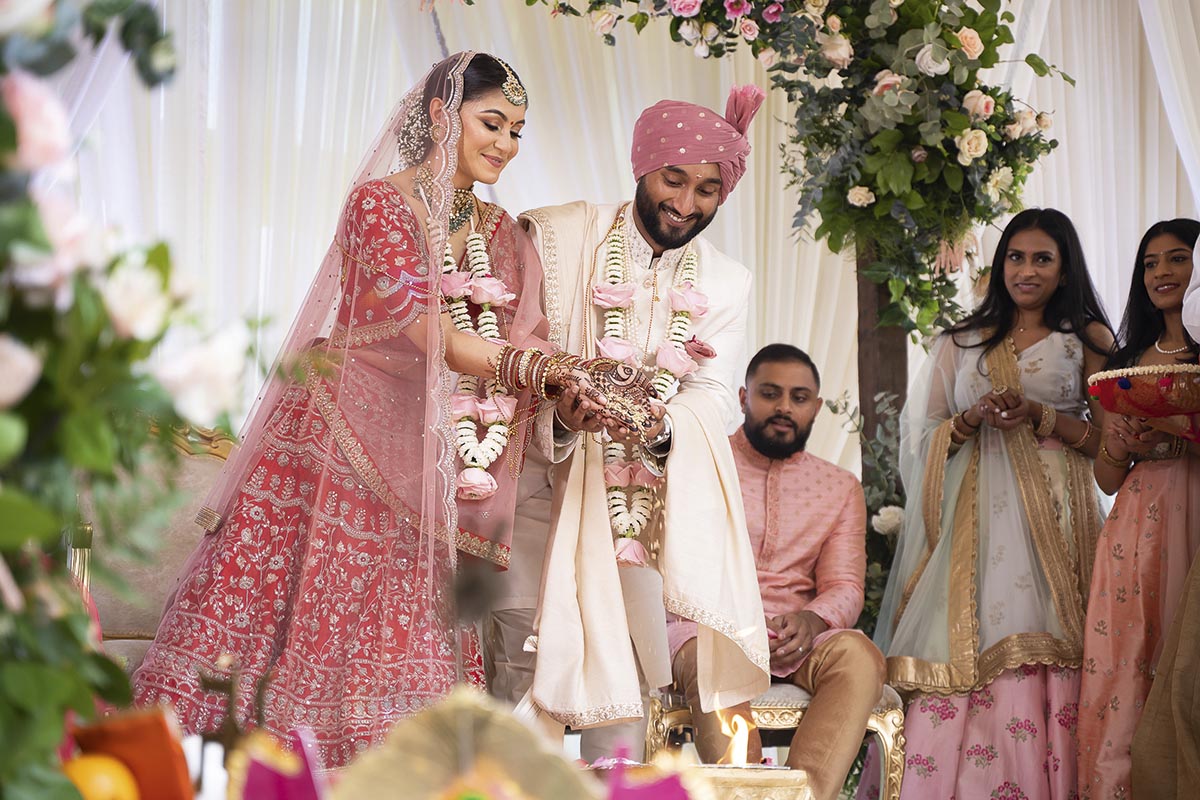 Bride Karishma was keen to celebrate the Sri Lankan heritage of her husband Tash but when the global pandemic put a stop to their wedding abroad they brought their cultures together in a romantic union closer to home
WEDDING DETAILS
Bride: Karishma
Groom: Tashan
Date of Wedding: 21 October 2021
Venue: Offley Place
Photography: Kreative Klicks
The Planning
Our wedding was always going to be in Sri Lanka as Tash is Sri Lankan but when covid hit we kept postponing it until we realised no one knew when the borders would re-open. But that didn't stop us from having our dream day. We compromised by holding the first part of our union, the Indian celebrations in the UK and it turned out to be the best decision we made, though it wasn't easy.
From the moment we decided we would have our Indian ceremony here, we only had seven weeks until the Big Day so we both had to get organising. Looking back now, seven weeks is a tight timeline but we did it. The most important decision was finding a venue that would echo elements of why we wanted to marry in Sri Lanka which was lots of natural light.
We spent two whole days ringing venues, getting prices and shortlisting them down to three venues – Offley Place was one. Strapped for time, after visiting the first venue we hastily decided we would pick it. But just before we made the final decision on the other venue, our parents pushed us to go and view Offley Place. And we are so glad they did! As our wedding was originally going to be in tropical Sri Lanka and natural light was our priority, Offley Place, a country house hotel in Hertfordshire didn't disappoint. Outside of the venue's main manor house was beautifully draped with climbing ivy and oh my god we were in love!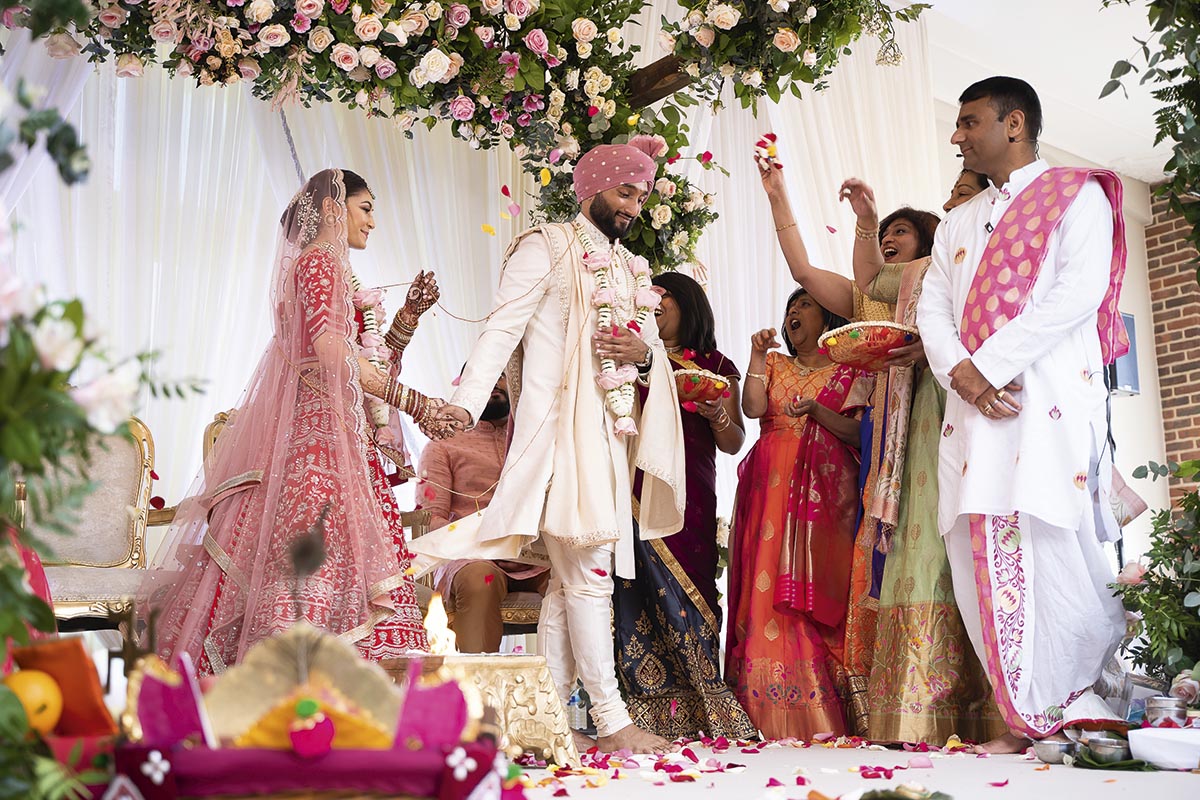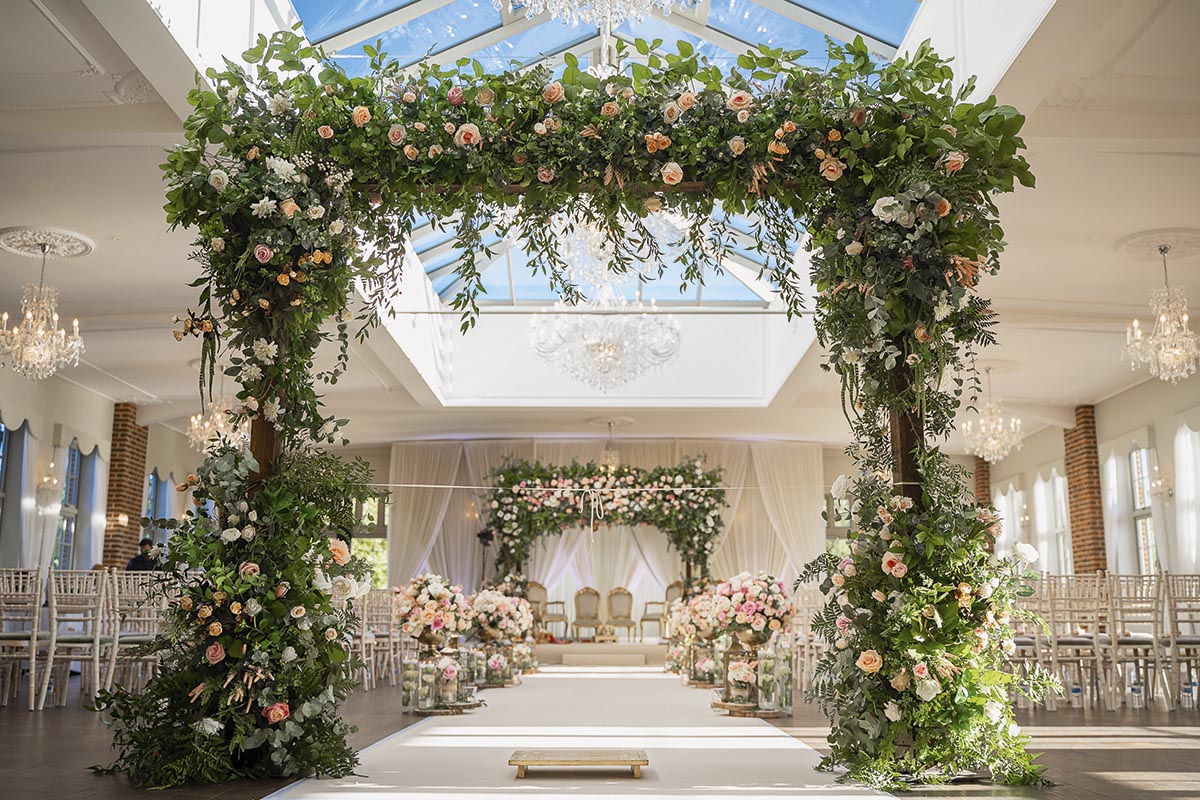 The Theme & Inspiration
Our families are from India and Sri Lanka and one of the things we both have in common is our appreciation for nature so we incorporated that into our theme. Our plan was to 'bring the outside in' and this gave us the opportunity to use lots of earthy greens and foliage and keep everything looking soft and natural.
We got our outfits in India. Though most couples get their colour themes from the bridal outfit, we let Tash's safa set the tones for ours.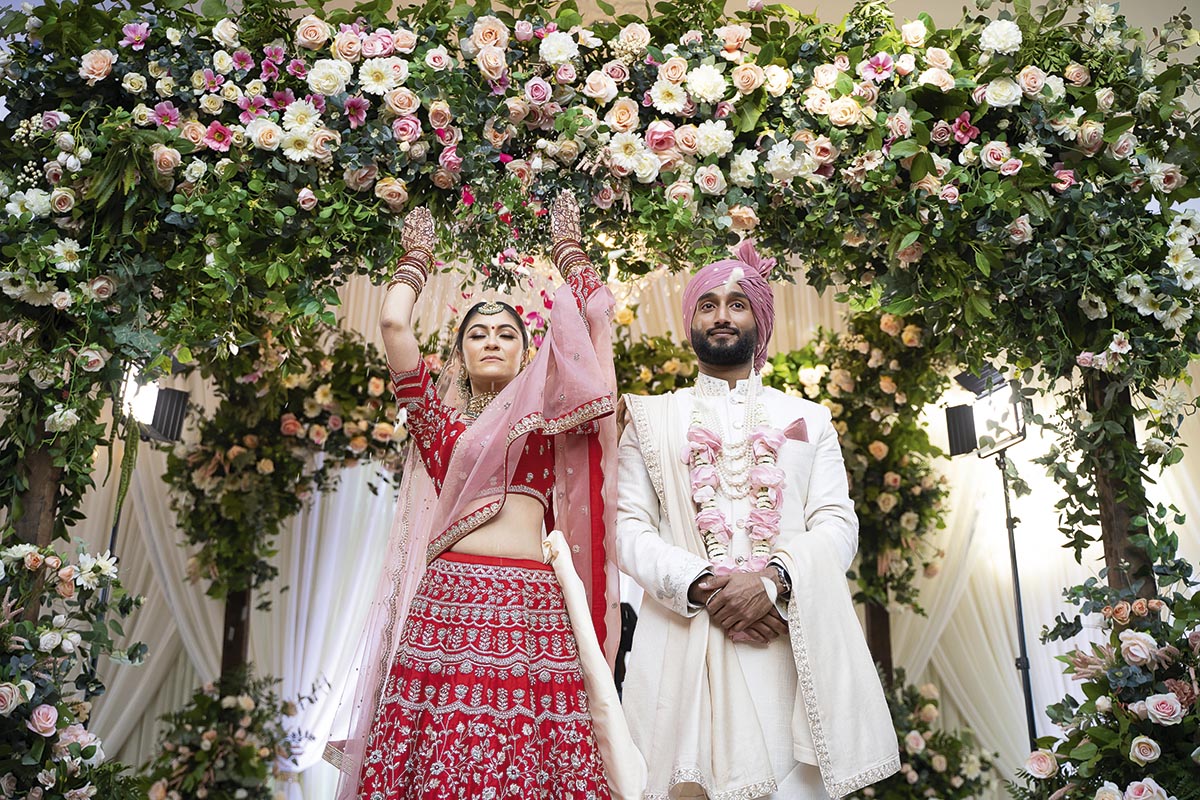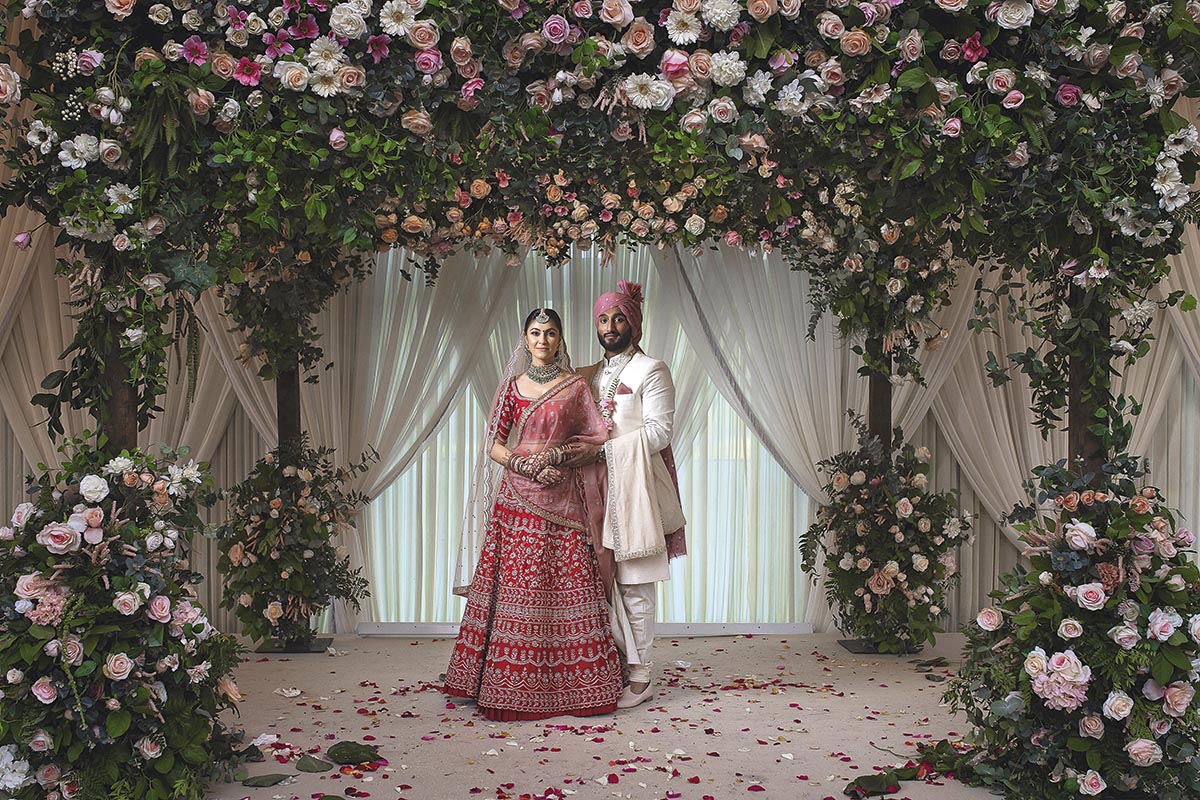 The Big Day
The day started with us waking up at our venue at a very dark and cloudy 6.30am following a storm from the night before, so we were nervous about how the weather would turn out. It was a leisurely morning and not rushed; Tash even managed to go to the restaurant and have a full breakfast and spy on the décor of the ballroom which is where the main wedding took place.
Having our families around was reassuring and they kept popping into our rooms while we were getting ready which helped alleviate our nerves. The first thing we did was have our portraits taken, they turned out to be very regal and atmospheric and are timeless shots that we will treasure.
Tash made his grand arrival which was extremely colourful. I was sad that I couldn't witness it myself as it looked so fun. But there was other good news. All of a sudden the huge black cloud that has been looming in the sky vanished, the warm sun beamed into my room and I finally experienced the natural light I was hoping for.
After that the day went smoothly. My brothers collected me and brought me down to the ceremony which was an emotional moment for everyone. Our guests were treated to a delicious feast and before we knew it the games got underway with one of my little cousins throwing water over Tash's cousin in an attempt to get his shoes!
We may not have had the wedding we had originally planned but it didn't matter, we felt blessed to have finally tied the knot on a day that was filled with many happy memories and much laughter. When we look back at our wedding we remember feelings all the good vibes from our friends and family. The ceremony turned out to be even better than it would have been in Sri Lanka.