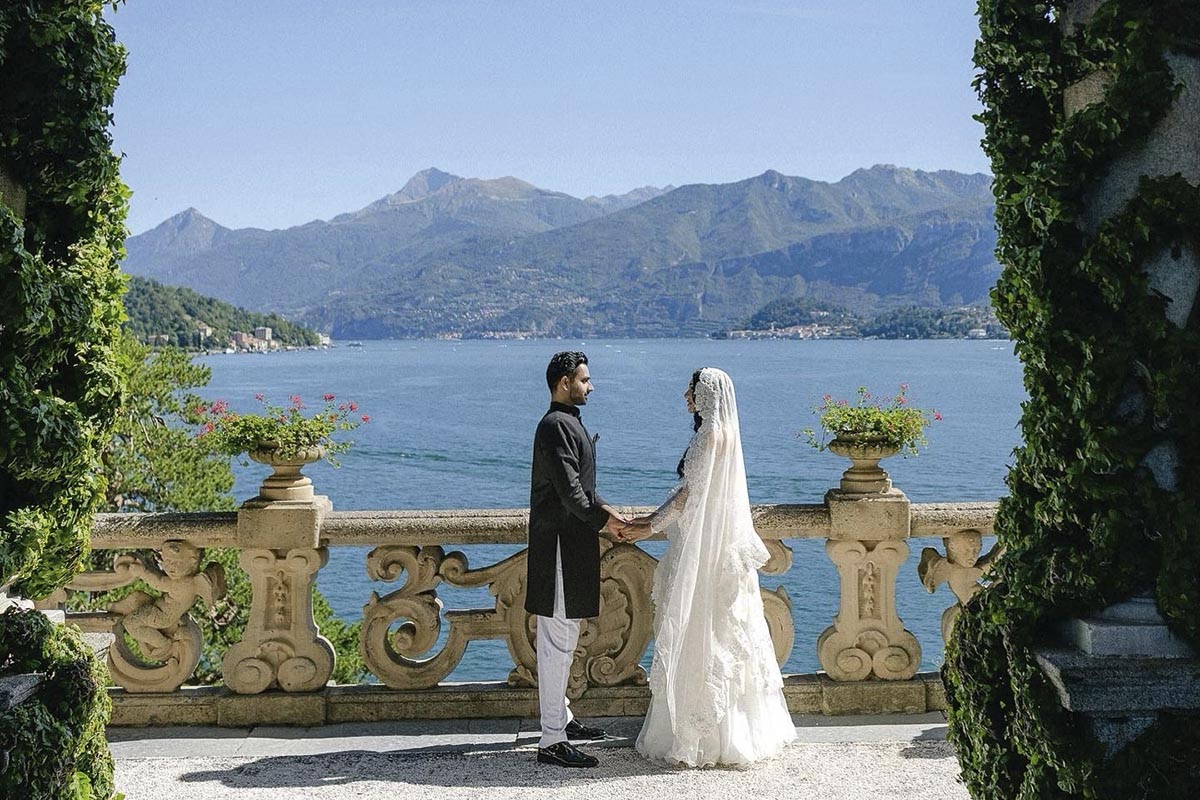 Breathtaking views overlooking Lake Como was the perfect backdrop for Sohaib and Sana's romantic nikkah
WEDDING DETAILS
Bride: Sana Khan
Groom: Dr Sohaib Imtiaz
Date of Wedding: 6th August 2022
Venue: Villa del Balbianello, Lake Como, Italy
Photography: Vittore
You'll know him as 'The Digital Doctor' online, Dr Sohaib Imtiaz is an expert in lifestyle medicine and Founder of the Ameli App, but when it came to his wedding day it was very much a 'Digital Detox' as he and his beautiful wife Sana celebrated their union in an intimate ceremony in one of the world's most romantic destinations; Lake Como. Here, he shares highlights from their dream day…
Sana and I love to travel, I even proposed to her abroad. We were in Miami and after taking her for a meal in a lovely restaurant we took a stroll along the beach and that's where I proposed. I felt like the luckiest guy alive when she said 'yes': she's my best friend and it felt so right.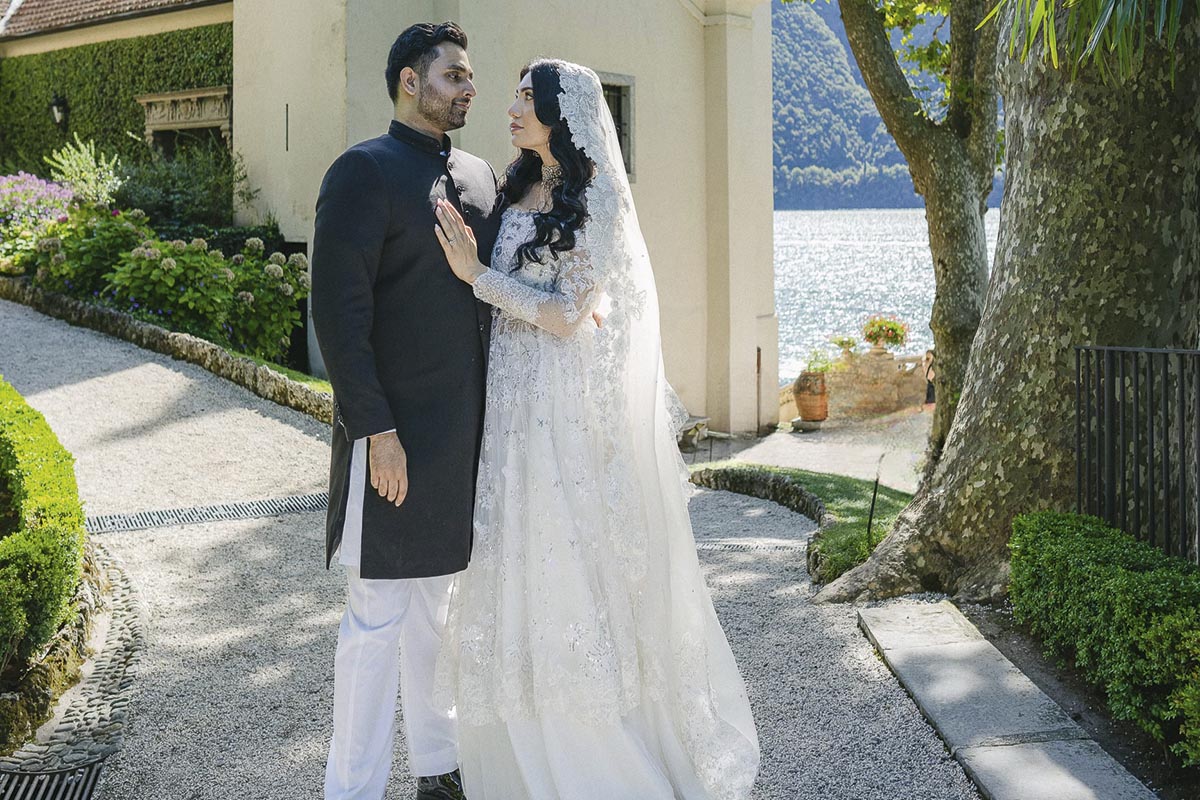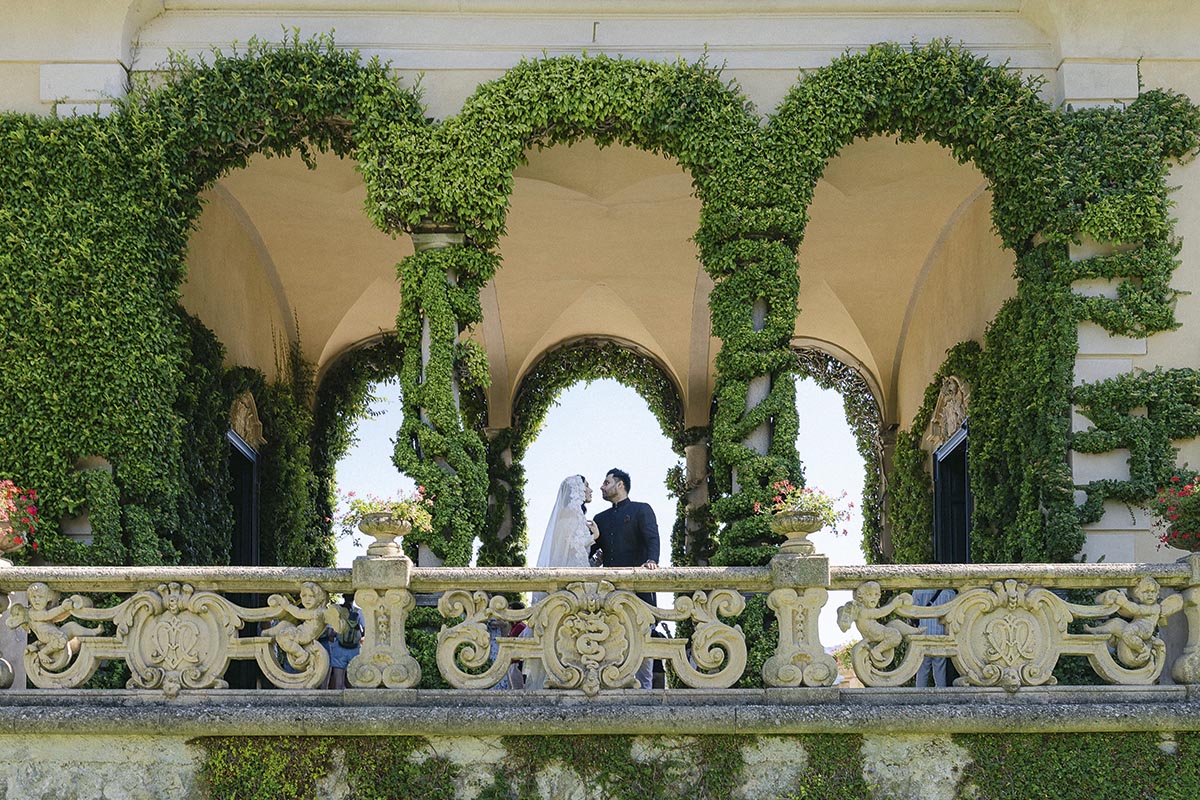 We wanted to keep that theme of magical things happening in magical places so when we started planning our wedding, we knew we wanted a location that was out of the ordinary. Getting married in Italy was our dream as we adore its whimsical, picturesque setting. We chose Villa del Balbianello for the location of our nikkah, it was rich in history and romance, built on the site of an ancient monastery, on the shores of Lake Como with idyllic terraced gardens. It didn't need any further décor, the lake views were enough, we simply enhanced and personalised it by adding white flowers. One of my favourite moments was travelling by a private boat taxi to reach the villa, holding hands all the way there and being so mesmerised by Sana and the surroundings; it was just like a fairytale.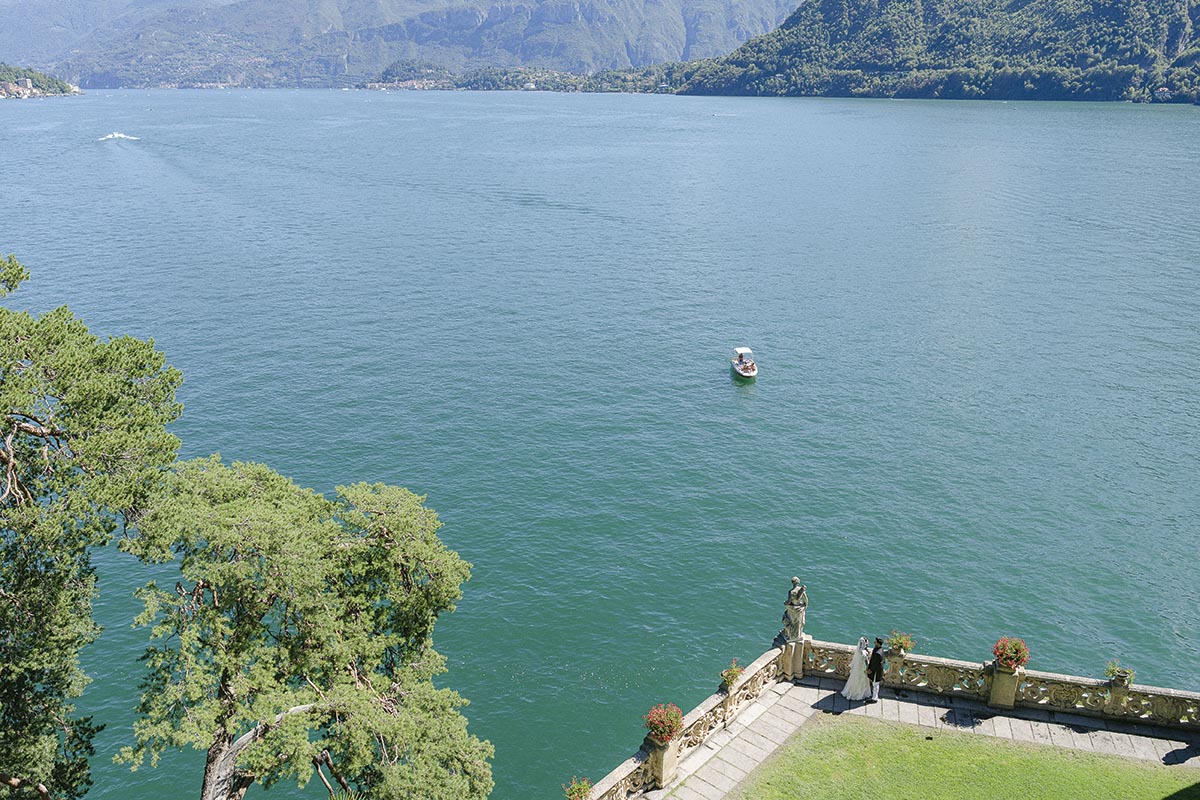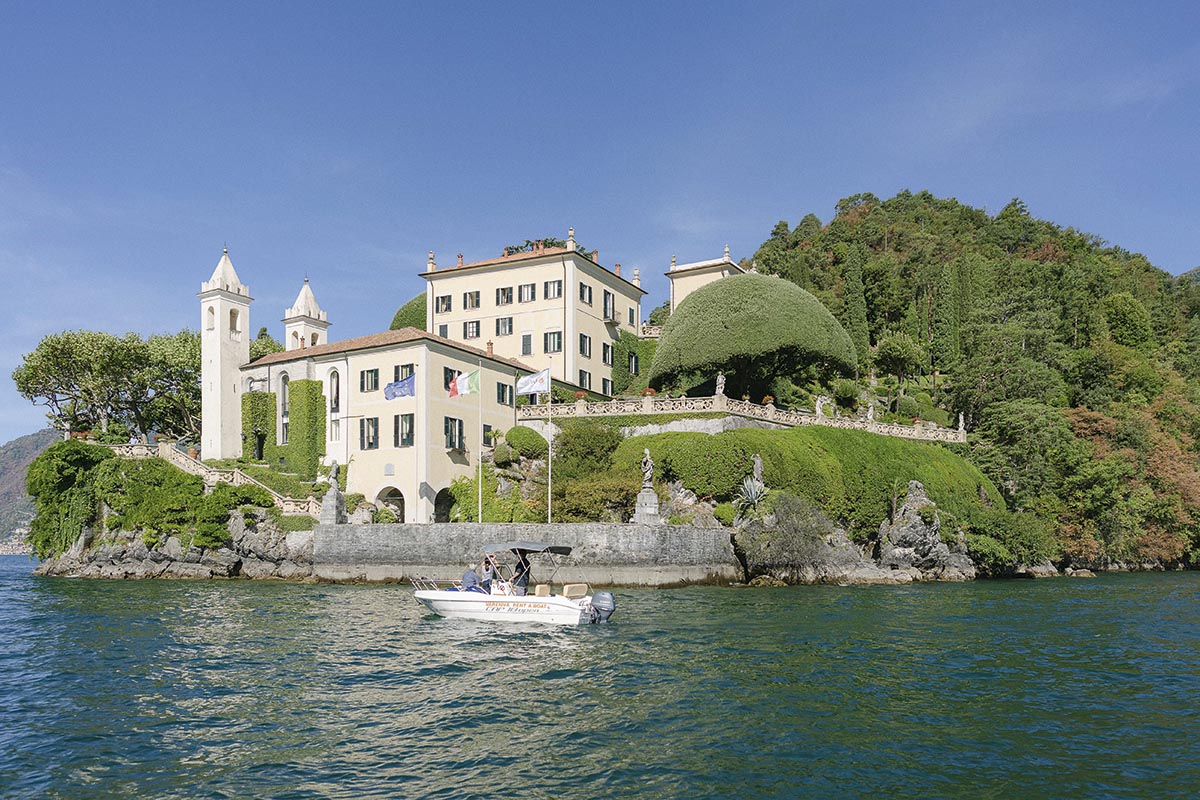 As this was our nikkah, which is the Islamic ceremony we wanted to keep the celebrations special and intimate so invited only a handful of loved ones. The venue provided the catering and it wonderful to simply slow down, enjoy the setting and good company on a warm summer's day, sharing these precious moments with lots of laughter with the most important people in our life. The amount of love and affection we got from everyone made it extra special day.
Looking back at our photos they truly capture the spark in our relationship and it's a wonderful reminder of how beautiful our day was as we look forward to our walima in December which we'll be celebrating with extended friends and family.